Mövenpick Resort Al Marjan Island
Boons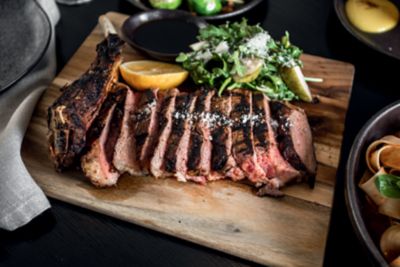 Lunch 12 noon - 5:30 pm ; Dinner 6.30 pm - 10.30 pm
Neighbourhood social bistro
Gather in the neighbourhood warmth of Boons. Celebrate the rich comfort of a great meal from a simple bistro menu built on a passion for European classics.
People are just glad to be here - that's the magic of  Boons where the atmosphere is warm, the food is hearty and life is for celebrating. Eat well and laugh often is the philosophy at this inviting neighbourhood social spot where classic foods are the passion.
Cannelés Bordelais for breakfast, moules frites for lunch, côte de boeuf for dinner, with a little crêpes Suzette to finish; this bistro serves  comforting meals from the finest local and seasonal ingredients paired with a fully stocked bar.
Lively evening entertainment, pool table  and big screens make Boons the first choice for any occasion from long afternoons to big game moments.