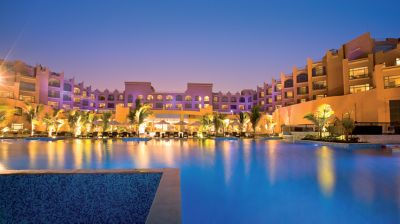 餐厅和酒吧
品味生活的地方
我们相信肆意享乐是天经地义的,为我们的客人提供美味新鲜的美食、丰盛的点心和独特的瑞享风味,为所有人提供我们全心全意的服务。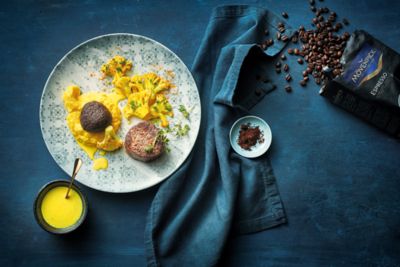 设施与活动
生活更甜蜜的地方
尽情享受在瑞享酒店的美好生活。从阳光明媚的泳池畅游到舒心的水疗时间,从使人精力充沛的锻炼到身临其境的文化体验,我们邀请您纵情享受这一切。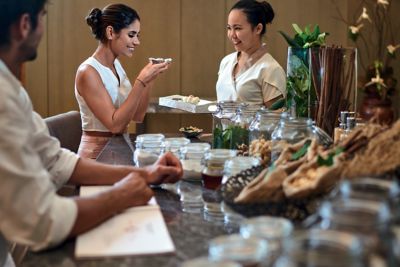 评价
Hannisze
31/03/2022 来自Tripadvisor
The LAST guest of Movenpick Yanbu :-)
We were told that we were the ONLY guests of the hotel, as it was undergoing renovation for the take-over by Kempinski. Despite that, we were treated so well that we didn't even notice this fact. We were upgraded to an apartment due to the refurbishment, and we had a sea view from our little patio. The hot shower wasn't working properly, and we called the Reception, and they sent Maintenance to our room which fixed the problem right away! Everything functioned like a clockwork despite their refurbishment project, and we are sure by the time Kempinski took over, everything will be perfect! We were there only for 1 night, and after a very tiring 3 week-road-trip around the country. So, this review is written on the basis that we are only using the hotel apartment as a place to relax and refresh, and not as a base to do holiday activities. Service, comfort and amenities in the room were all first class, but we didn't use any other facilities in the hotel although we were told that room service was available.
Mohamed G
22/12/2021 来自Tripadvisor
Nice stay
I enjoyed the well maintained room furniture and nice air-condition, nice breakfast and outstanding service, well maintained toilets and clean in all hotel venues. Great restaurant service and profitional bars team.
Wander57848612121
10/09/2021 来自Tripadvisor
Don't Fall for the name
DO NOT FALL FOR THE MOVENPICK NAME. They close the pool at 6 p.m. and it is too hot to swim during the day time. and women/children are not allowed in the pool or at the movenpick beach at all times. Also, the room condition is too outdated, especially the furniture and the TV. You can find much better value in Yanbu for half the price that Movenpick is charging
pierrebR2648GT
03/05/2021 来自Tripadvisor
Best Location in Yanbu!!
Great location if you're in need of a quiet location for business travel. Staff is one of the most professional and courteous that I've come across in my 20 years of business travel. The accommodations are in keeping with expectation for the star rating apart from a couple of small recommended improvements. TVs are a bit small for the rating of this facility and given the laws of the land, it would greatly improve customer satisfaction if the female travelers were allowed the usage of the pool and beach. There are many westerners frequenting this facility given the proximity to the two Ports. Again thank you to the staff for treating my staff like loyalty!
runlifthunt
19/04/2021 来自Tripadvisor
Customer Service (housekeeping)
Tushara has provided a service above and beyond. He is very thorough in his duties and went out of his way to please me as a guest. He was friendly and answered my many questions regarding things to do and places to eat although this was not his job. He always had a smile and made sure all my question were answered or my requests were met before leaving the room. He also learned about my children so he would make animals using the towels so I can send the photos to them. It's service like this that makes these locations memorable. Thanks Tushara for your kindness and willingness to answer my questions and provide a great service!