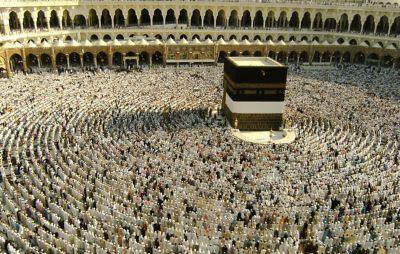 餐厅和酒吧
品味生活的地方
我们相信肆意享乐是天经地义的,为我们的客人提供美味新鲜的美食、丰盛的点心和独特的瑞享风味,为所有人提供我们全心全意的服务。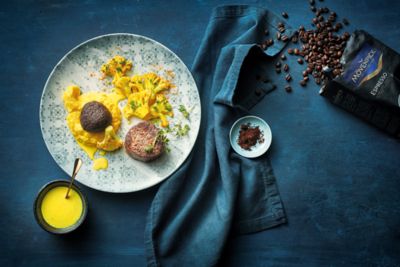 设施与活动
生活更甜蜜的地方
尽情享受在瑞享酒店的美好生活。从阳光明媚的泳池畅游到舒心的水疗时间,从使人精力充沛的锻炼到身临其境的文化体验,我们邀请您纵情享受这一切。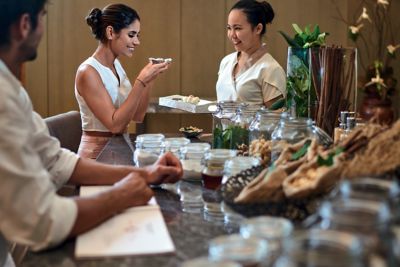 评价
zadjali2022
11/05/2022 来自Tripadvisor
Great location, good hospitality
Amazing location in the Towers close to Kaaba. Friendly staff and helpful, good food and clean rooms. Duty Manager Adil, was very friendly and supportive when requested for late check-out. Check-in was easy as I registered online.
yasserk505
23/04/2022 来自Tripadvisor
Over priced and not the greatest service, does not compare to your other hotels globally
Not thrilled, wont be staying in it next time when in Makkah. The pictures online were something and the actual thing was something else. Also the cleanliness of the hotel and the lobby need some work, although new the hotel already looks outdated.
Mahbub A
16/04/2022 来自Tripadvisor
Stay away from Movenpick Hajjar tower makkah!
Just returned from my Umrah trip. I have visited Makkah many times and have stayed in most of the 5 star hotels. I will NEVEr be staying at the Movenpick Hajjar tower makkah again. Incompetent and arrogant staff, especially Abdul Aziz at the front desk. I am still waiting.for my security deposit Avoid at all costs!
Road37414802711
06/04/2022 来自Tripadvisor
Not a real Moevenpick experience
Not a real Moevenpick experience, rude saff , leaking bathrooms and bad food We have stayed for 4 nights 2 rooms best view they should have. I will never stay there again this hotel is not like before
190usmanr
04/03/2022 来自Tripadvisor
Good stay
Location is good, in the main clock tower. As with these types of hotels, there are always 2 sets of lifts to take which can take some time to get up and down from the room. The check in was ok - they didn't upgrade us to a full Haram room despite being an Accor member and the hotel was not full. The breakfast was good. Particular recognition for Abdul Sukkur and Abdul Khalil in the breakfast for their service. They were very attentive and looked after us. Also credit to the cleaning staff and bellboys for their hard work.