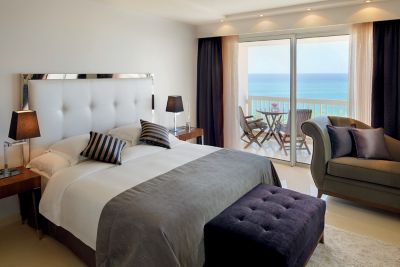 餐厅和酒吧
品味生活的地方
我们相信肆意享乐是天经地义的,为我们的客人提供美味新鲜的美食、丰盛的点心和独特的瑞享风味,为所有人提供我们全心全意的服务。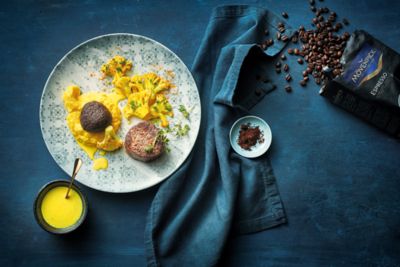 设施与活动
生活更甜蜜的地方
尽情享受在瑞享酒店的美好生活。从阳光明媚的泳池畅游到舒心的水疗时间,从使人精力充沛的锻炼到身临其境的文化体验,我们邀请您纵情享受这一切。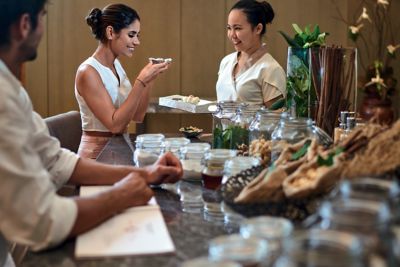 评价
Joep C
20/05/2022 来自Tripadvisor
Mövenpick
Good service and nice personnel. The food is also very nice. The breakfast is amazing with seeview. About the housekeeping: The rooms are clean and personnel asked many times if everything was Oke. Hiha, Ibrahim and Ahmad thank you for the good service!
samiadg
17/05/2022 来自Tripadvisor
Amazing location and service
Just spent a few days here. A must stay!!Big thanks to Rayanne (both of them) Ali and Aya. Your service was second to none. The location and view of this hotel is the place to be for visiting Beirut. Thank you to everyone for making our visit so special. Hope to come back soon.
109emans
17/05/2022 来自Tripadvisor
Mrs eman
Veryyyy niceee service amazing stufff specially Ms Sandy Guestrelation she's an amazing person and very helpful thanks a lot cominggg back as soon as possible!!!! The food the views wawww wawww I can't thank them enough
gelon84
10/05/2022 来自Tripadvisor
Great stay business+small vacation
I am a platinum member at Accor and I was feeling appreciated during the stay. Got an early check-in and check-out, vouchers for drinks, and a room upgrade. The staff was amazing with help. Ahmad from housing keeping and Rana from the front desk especialy. Will come back for sure.
MahmoudB1763
10/05/2022 来自Tripadvisor
Amazing hotel
I like this hotel with its Amazing view and patient staff. I really like the stay with my family 😍😍😍😍😍😍😍😍 the reception team is fabulous specially Reem the check out was really smooth and Mayan.. The location is perfect to spend the summer in 😍