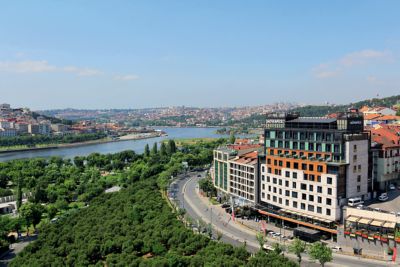 餐厅和酒吧
品味生活的地方
我们相信肆意享乐是天经地义的,为我们的客人提供美味新鲜的美食、丰盛的点心和独特的瑞享风味,为所有人提供我们全心全意的服务。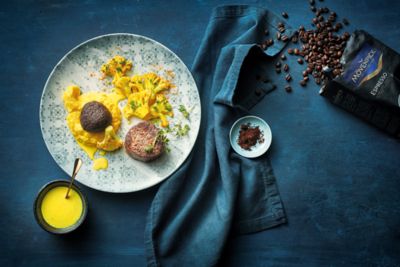 设施与活动
生活更甜蜜的地方
尽情享受在瑞享酒店的美好生活。从阳光明媚的泳池畅游到舒心的水疗时间,从使人精力充沛的锻炼到身临其境的文化体验,我们邀请您纵情享受这一切。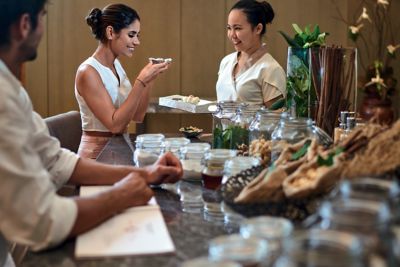 评价
karln464
20/05/2022 来自Tripadvisor
Hotel Mövenpick Istanbul
Perfect service, friendly housekeeping. Everyone working at the hotel did their best to make my stay as beautiful as possible. Oya, who was working on my floor, was always polite and helpful. My best wishes to her ❤️
alcatron
13/05/2022 来自Tripadvisor
Not 5* Needs a refurb & some professional hospitality training.
First room allocated to me seemed nice at first but then started getting very smelly throughout the day and the stench was unbearable by the next day and it was coming from the bathroom, smelt like raw sewage and made me very ill. This rooms bed linen was also stained, the carpet to floor laminate bar was exposed to the extent that the carpet trims nails were exposed and hurt my feet at times, very hazardous for young kids! The toilet basin itself had not been cleaned and the showerhead had black mould growing on it, which has been known to lead to legionella, I highly recommend the hotel undertake a legionella risk assessment. I reported these issues the next day and was escorted by a friendly Member of reception to my room to investigate, at first He denied being able to smell the odour but after I showed him the bathroom, He agreed with me and noted down all the other issues reluctantly and agreed to change my room. I forgot to mention, this hotel also has a dated A/C system which causes a dripping noise every minute and gets very loud and annoying in to the night, initially I thought it was the fridge in this room but then I found this noise in all the rooms I was allocated too - again the member of staff denied until I made him hear it himself. I was now given a larger room just 2 doors away, so I was once again concerned about the smell and the dripping noise but was too sick by now to care, so I slowly moved all my stuff by myself and ordered some hot red lentil soup and buttered bread, whilst waiting for the soup I noticed many stains on the carpet of this newly cleaned room. But again I was so frustrated and ill at the time, I just let it go. The soup came and was a tiny bowl of some yellow mixture with a few crusty rolls, no sign of any butter or a knife. After eating the soup I fell asleep for a while and went out for a walk and a wander up to Pierre Loti, this hotel is located in a good spot if you're looking to visit this place of interest. When I returned, the awful stench in the room had returned also, I think keeping the A/C on may help in keeping the stench at bay plus the hotel has these dollar store humidifiers on 24/7 in every corridor every few hundred meters with some sort of peircing frangrance being pumped out which I don't think helps. I was once again moved to another room which again had the same issues and then was finally moved to another which was basically a room with just windows which were covered in dust/dirt but they opened allowing fresh air in to the room which mitigated the odour that most of the rooms in the hotel has. Poorly fitted and dangerous plug sockets, way too much dust in the rooms also, even the LED light bulbs were covered and surrounded by dust. The rooftop bar and breakfast selection and breakfast area are nice, the steam room, Sauna and massage facilities are also good. Bed was also comfortable. Prices of drinks however are extortionate for what one gets for where they are! One member of staff requested for my phone when I ordered a drink one night and cheekily started writing a good review for himself and the hotel on Google, I revoked it and He noticed, so just to keep him at bay I entertained His request but will be taking the review down again after submitting this one! The day before I was going to leave, I went to settle my bill and I was abruptly greeted by a lady who seemed overworked and tired, maybe because She'd been fasting but I could tell She was not in a good mood the way She was talking to another Guest on the phone and trying to address another who was asking her a simple question. I waited patiently and asked for my bill and I was presented with a bill which was not mine - I disputed the charges but the lady was adamant that the charges were mine and that I had to pay now as they were too much. Feeling rather intimidated now, I reluctantly paid and went for a swift strong drink. I returned once I saw She was no longer on duty and explained the situation to another Gentleman on duty who figured out the problem with a little direction and found that the Lady had given me the wrong bill, so He cancelled the transaction and then charged me to the correct amount which was 10 times less than what the Lady had said that I owe!! Upon checking out, the Lady sincerely apologised which was good of Her. I would not be returning to this hotel again unless some major improvements have been made, this hotel puts the Movenpick franchise name to shame!
nourb435
06/05/2022 来自Tripadvisor
Very friendly
The hotel had a quiet location in Istanbul. A walking distance to Eyup Sultan mosque and Pierre Lotti spot(great view of Istanbul from the cafe there). 5 minutes walk to public transportation. The room was really comfortable with a nice view. Very friendly and helpful staff. Thanks Rima. Good breakfast. Great value for price. I highly recommend it.
Ante N
03/05/2022 来自Tripadvisor
Exceptional staff!!
Had a 5 day stay, hotel is located 20-30 mins from center, rooms are great, food tasty, view and cleanliness is excellent, wifi reliable, but thing that raises the hotel above others is excellent service, big thanks to all personnel, especially to Amine from lobby bar, who helped us with local tips and guidance. Would definitely return.
Viviane P
14/04/2022 来自Tripadvisor
AWESOME Hotel and Staff
We are at Movenpick Goldenhorn at the lobby bar and Amine its AWESOME! Very gentle, tell us the culture turkey, already try to Teach us a new languange! Best CUSTOMER SERVICE OF MY LIFE!! 5 Stars to AMINE AND TO STAFF of Movenpick Golden Horn!!