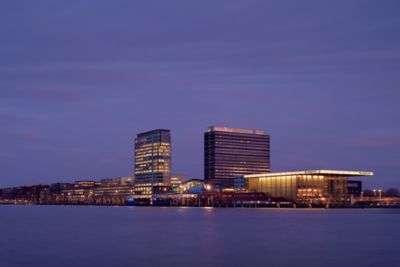 餐厅和酒吧
品味生活的地方
我们相信肆意享乐是天经地义的,为我们的客人提供美味新鲜的美食、丰盛的点心和独特的瑞享风味,为所有人提供我们全心全意的服务。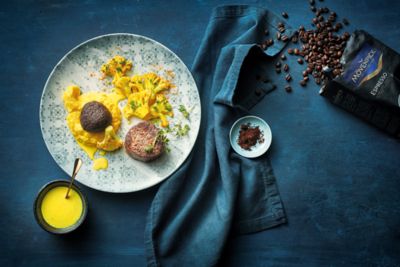 设施与活动
生活更甜蜜的地方
尽情享受在瑞享酒店的美好生活。从阳光明媚的泳池畅游到舒心的水疗时间,从使人精力充沛的锻炼到身临其境的文化体验,我们邀请您纵情享受这一切。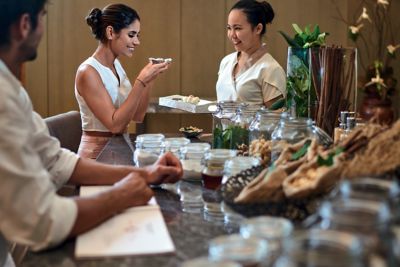 评价
A_Miguel_1968
21/05/2022 来自Tripadvisor
Best in Amesterdam
It was one of the best experience i had staying in this hotel breakfast was a great good service and very hospitality is all right and rooms was clean and good location is ok very quite and relax at the end i recommend this hotel
aabdat
19/05/2022 来自Tripadvisor
Worst check in experience of my life
No online check in was offered by Movenpick Amsterdam hotel Arrived at 1pm and was told room not ready but they will not call or message me and will have to check again at reception to get update After 2 hours the room is still not ready and only got it after 5pm! At check out I wanted to speak to the manager regarding my Accor points which has not been reinstated for more than a month. I was told by Willem that the manager Stephan Damen did not respond to his call and asked me to wait. After almost an hour I found him at reception attending to check in guests He refused to speak to me and even threaten to have security remove me! I left without resolving the issue
Meerkat92101
18/05/2022 来自Tripadvisor
Perfect for a pre-cruise stay
Was taking an Ocean cruise and landed a day early (Kings day no less) before the cruise. We chose this property specifically because its 100 ft from the cruise terminal. It's a little further to get to the city centre than more centrally located hotels - but you can walk or take a tram to Central station. Our room was on the 12th floor and was the executive King room. Water pressure was awesome, size was about right, and the a/c wasn't quite strong enough for us - but hey, we like it at 65. Staff were super friendly. it was pretty busy and they never lost a smile or let anything get to them. I don't understand people who didn't like the breakfast here. It was superlative. Cappuccino and Americanos on demand. A cornucopia of food choices and delicious fruit. Maybe it was the jet lag - but darn if they didn't hit it out of the ballpark. We got there at 0700 before the crowds and really enjoyed ourselves.
mohannada2016
16/05/2022 来自Tripadvisor
The worst in Europe!
It is absolutely the worst hotel I have ever stayed at in Amsterdam! I am an Accor Diamond member, it is the highest membership they ever produced, and I booked here an executive suite which is the highest category available in the hotel. Yet in this hotel I felt like if I am staying in the worst hostel. I have attached all the supporting evidences in pictures. Starting from the minute I arrived at the gate of the hotel the worst journey started. I waited for 15 minutes for someone to take my luggage then my wife went inside looking for someone but with no luck so I had to carry my bags inside! Then, as a diamond member, I am supposed to be served through the priority desk which I asked about and one of the receptionists showed me and told me to wait in. After waiting for another 15 minutes, another receptionist came to me and asked me to take the line as they don't provide the service! However, when I moved to the counter (2 meters beside my bag) one very rude staff came shouting at me saying "keep your bag with you all the time or I will have to call the police!" and when I tried to politely talk to him and explain to him that first, I am a gest at your hotel and second, I am a diamond member which your company consider me a VIP client, he rudely replies" when I don't get paid enough I don't care what member you are!" After checking-in, again I wasn't provided the services that I am entitled for, and they just pointed me to where the elevator is and told me to go! The minute I entered the suite, I found it in a horrible state (photos attached) dust almost every where, the coffee machine was Disgusting, the toilet looks like a public toilet, there were stains everywhere and the minibar fridge is not working. So I called the manager who started to apologize and said that they are under-staff so this is the best of their ability! Then he tried to fix whatever he could and moved me to another suite and got it cleaned. The same day at night, I couldn't sleep as it was burning hot and they don't have anyone to fix the A/C. That day, I went out and left the room for the housekeeping to make it then came back at night and found that they only made the bed! Leaving everything as-is! (all shown in the attached photos) even the minibar - which is included in my booking - was empty!, and above all that, the tray of the last night dinner was still there! When I found that horrible situation, I called the guest services, explained everything and got the most useless answer "we apologize for that but we cannot do anything at the moment"! So I asked for the manager in duty and surprisingly she was the same useless person talking to me and her name is Shyani. I am writing this review while I am unfortunately still in this hotel waiting to get out in the morning going to another one I just booked. Finally, my honest advice, if this was the only available hotel in Amsterdam, change your destination but never do this mistake!
Rich G
15/05/2022 来自Tripadvisor
Worst hotel experience in decades. Repeated failures and outright lies from staff.
Although we live in the Amsterdam area, we decided to stay at the Mövenpick following our transatlantic cruise which ended in Amsterdam. My wife is wheelchair-bound so we decided to stay the Mövenpick adjacent to the cruise terminal. I would then travel home by public transport the next day to collect my automobile to make transporting my wife home easier. I booked an Ambassador sweet and pre-paid the reservation four months in advance, including an extra fifty-dollar fee for "guaranteed" early check in. We got off the ship early at 8:00 a.m. and proceeded to the Mövenpick. I was told the suite was not yet available but we could definitely get in by 10:00 (a lie) since I had a pre-paid reservation with guaranteed early check in. Since walking to a from the city was not a viable option with the wheelchair, we stayed at the hotel for two hours. During this time we were at no time told that our situation had changed. When I went to check in at 10:00 I was told the prepaid guaranteed suite was not available and they could not tell me when it would be available. One of the options they gave me was to temporarily take a junior suite until the Ambassador suite was available. The manager assured me that when the Ambassador suite was available he would personally show it to us and give us the option of moving (a lie). Additionally he told me he would refund the difference between the Ambassador suite and the junior suite. He assured me, he would call once the suite was available. The call never came - another lie. At checkout, I was told I would be credited 20% of my bill - less that what was originally promised. When I asked why I was not given the opportunity to move the to Ambassador suite, which I had prepaid, all I got was a shrug. Additionally, there was also no mention of refunding my 50 Euros early check-in. But they did charge my credit card an additional 50 Euros for incidentals which we did not use. Throughout this entire nightmare, any time a leader of the cruise group approached the check-in desk, whoever I was talking to turned there attention to them until their issue was resolved before getting back to my concerns. I have seen no credit, just an additional 50 Euro charge to my credit card. Though at least a dozen other couples stayed at the Mövenpick post-cruise at my recommendation, I was painfully clear that the Mövenpick only cares about its group bookings. They reacted to their repeated failures with repeated lies and shrugs. There were no misunderstandings here, simply failures, lies, and total insensitivity to mobility needs. Mövenpick's treatment of this situation borders on criminal.