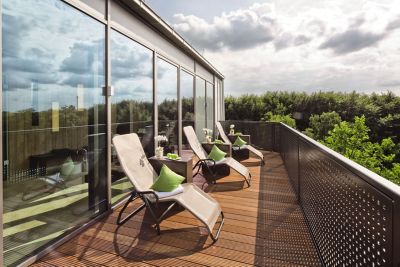 餐厅和酒吧
品味生活的地方
我们相信肆意享乐是天经地义的,为我们的客人提供美味新鲜的美食、丰盛的点心和独特的瑞享风味,为所有人提供我们全心全意的服务。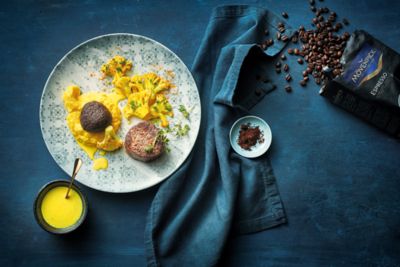 设施与活动
生活更甜蜜的地方
尽情享受在瑞享酒店的美好生活。从阳光明媚的泳池畅游到舒心的水疗时间,从使人精力充沛的锻炼到身临其境的文化体验,我们邀请您纵情享受这一切。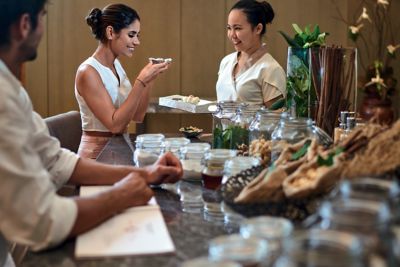 评价
rfbthnl2020
04/08/2021 来自Tripadvisor
Very pleasant stay
Big spacious room. Nice quiet location (not city center, but very close to the Aasee, and only 20 min walk to the center). Friendly staff. Good restaurant with emphasis on Swiss cuisine (and their Moevenpick ice cream!) which is also frequented by locals.
franz3007d
04/08/2021 来自Tripadvisor
a pleasing stay
We had a pleasant stay in a well furnished room. The menu in the restaurant offers dishes for any taste. The wine was good and well cooled. The buffet for breakfast was great. We are looking forward to our next stay in Mövenpick Hotel Münster
RussellK1653
09/05/2021 来自Tripadvisor
Excellent Hotel
The Movenpick Hotel Muenster was excellent start to finish. Check in was easy with friendly service at the counters. The room was REALLY nice with lots of little touches to make the stay even better. The heated self clearing mirror and 10x closeup mirror are awesome. The bed was extremely comfortable and having outlets in the headboard was brilliant. Breakfast was outstanding with a large selection to pick from. I hope to stay here again!
531russelll
17/10/2020 来自Tripadvisor
Classy hotel near attractive lake
I stopped over at this hotel on a drive from Hamburg to Köln, and it made for a very pleasant interlude. The foyer and restaurant areas are stylish and spacious and the rooms very comfortable. It is a very pleasant stroll to the attractive Aasee lake which has sailing and some restaurants at one end.
martinbQ9221RT
11/10/2020 来自Tripadvisor
Nice location but not good enough for the nightly room rates they ask!
The hotel is located in the close vicinity of the Münster Lake. It's a modern hotel although the rooms loo used. My air condition system made a lot of noise even when I turned it off. The reaction of the reception was: sorry, better next time. If you have a room on the side of the parking lot, you will be disturbed by smoking customers or late night guests. The breakfast and the restaurant are very good as well as the service. The price isn't good enough for what you get. There're better alternatives in the city for a lesser price.