餐厅和酒吧
品味生活的地方
我们相信肆意享乐是天经地义的,为我们的客人提供美味新鲜的美食、丰盛的点心和独特的瑞享风味,为所有人提供我们全心全意的服务。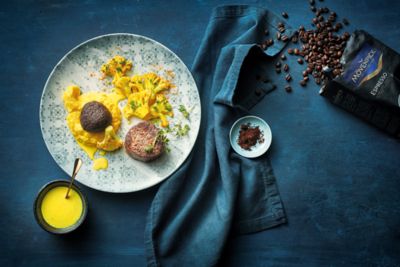 设施与活动
生活更甜蜜的地方
尽情享受在瑞享酒店的美好生活。从阳光明媚的泳池畅游到舒心的水疗时间,从使人精力充沛的锻炼到身临其境的文化体验,我们邀请您纵情享受这一切。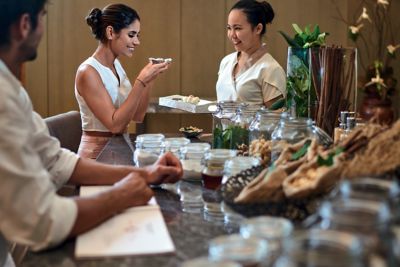 评价
Melissajroe
02/12/2021 来自Tripadvisor
Amazing Service
The staff is inviting, the neatness and offices are great, and surprisingly however it's situated in Frankfurt, it is on a tranquil road and near everything. The feature is the mystique of the amicable and mindful staff.
SidA2710
08/11/2021 来自Tripadvisor
Wish I could give it 5 stars
It pains me to not give 5 stars... Although for just 1 night.. Check In / Check out - seamless and efficient Stayed in Suite 501 - excellent room, good amenities, Slept well. Overall Vibe of the hotel was very positive and energetic Sadly though we did not have WiFi internet access in the room, nor was any solution, explanation, apology, counter offer etc. provided. It was pretty much, yes, there is no internet deal with it. On pushing a little further i found out the issue has been ongoing for a while. One does not need to emphasise the importance of the internet in todays time. I thankfully was on holiday, had local data and did not suffer much because of it and hence a 4 rating. But can you imagine a business executive from abroad (with no local data) who has an important video call in such a situation ? Some other info Overnight parking costs Eur 39 / night Shopping Mall with lots of dining options is a 2 minute walk away My spcecial kudos to Mr. Ahryan (bartender at the ground floor restaurant) for his excellent demeanour and service. Apologies if I have misspelt the gentleman's name.
798russelld
28/09/2020 来自Tripadvisor
Staff Excellent, good location, very welcoming
I've stayed here over the last few weeks, as a single man travelling for work, it's nice to find a great located hotel, good Covid practices with very welcoming staff and a great bar. Was served by two guys, Ayhan and another, very good cocktails and will move away from the menu if you have a preference they don't cover. Recommend it highly
bdy18q
28/03/2020 来自Tripadvisor
Good spot to stay
We only had the one night here which was as the corona virus scourge began to seriously bite. As a result the staff were constantly changing rules regarding meals in particular but everyone were in good humour and it was necessary to go with the flow. Our room was very comfortable and spotlessly clean. I'm sure that once the virus scare is past the hotel will be back in full swing.
Judy J
27/03/2020 来自Tripadvisor
Very Nice Hotel
Now well and truly under the cloud of COVID-19 and things were changing and then changing again. The staff did their best to keep up with the changes but there was confusion for all of us at times. Understandable. We had a lovely room and it was very quiet. All the fittings were good quality and modern. Our room was spotlessly clean, comfortable and well appointed.