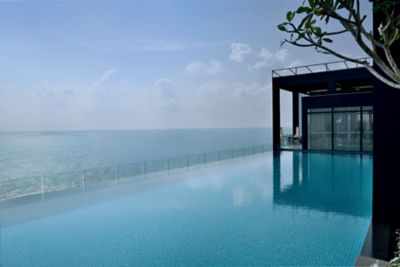 餐厅和酒吧
品味生活的地方
我们相信肆意享乐是天经地义的,为我们的客人提供美味新鲜的美食、丰盛的点心和独特的瑞享风味,为所有人提供我们全心全意的服务。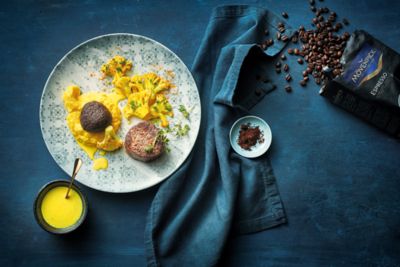 设施与活动
生活更甜蜜的地方
尽情享受在瑞享酒店的美好生活。从阳光明媚的泳池畅游到舒心的水疗时间,从使人精力充沛的锻炼到身临其境的文化体验,我们邀请您纵情享受这一切。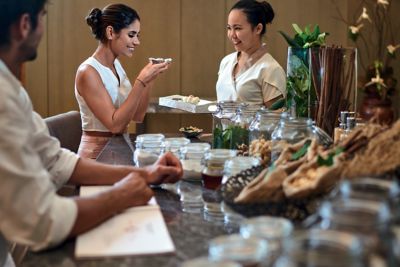 评价
130lahiruc
12/05/2022 来自Tripadvisor
Hotel service
I participated wedding today at monte blank banquet hall. I want to mention that hotel provides great friendly service, specially from Sangeeth. Hotel foods also very delicious.. Hotel staff is very friendly.
SiddharthVignesh
04/05/2022 来自Tripadvisor
One of the best rooms in Colombo
Fantastic room, superb bed, great view and as a whole a calming experience. The staff was very courteous. Decent breakfast. Roof top restaurant is stunning. Relax in the bathtub looking at the traffic and the sea. An unique view. Best value for the money. There are occasional offers. You can check with the hotel if you chose to stay in Colombo. For those who doesn't know Colombo, this hotel is centrally located. Easy access to all corners. Walking distance to shopping malls, cinema theaters and many restaurants. I have stayed in most of the major hotels in Colombo. I guarantee you won't get better rooms than this for this price.
848aryam
01/05/2022 来自Tripadvisor
Nice hotel in colombo
it was a beautiful hotel with good service we stayed for one night .and food was good . and special thanks to tharun from front office who was very helpful.and we will back again .and this was our first time in movenpick ,and for sure not last
tharindu_pitz
30/04/2022 来自Tripadvisor
Accor never disappoints
Excellent service by Akshy, he was very friendly and looked after us even though it was a very busy evening. The delicious cakes, pastries And the Ambiance of the Lobby lounge is a perfect way to enjoy a good quiet evening. Overall experience here at Movenpick was amazing. Kudos to the staff for providing such an amazing service during these hard times.Keep up the good work🥳🙌🏻
Nilanka D
29/04/2022 来自Tripadvisor
Excellent service
We had a very successful seminar at Movenpick hotel though out the day(28th). I would say that the service they deliver from the entrance to the end was so remarkable. Specially thanks to the banquet team which they helped us in many ways during our session.Food also was so delicious. I would highly recommend to have your stay or plan a event with this talented team. It's really appreciated and we will definitely visit again. Keep up all the good works. Thank you..!