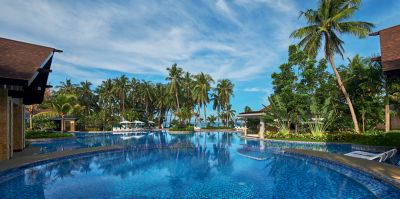 Mövenpick Resort & Spa Boracay
餐厅和酒吧
品味生活的地方
我们相信肆意享乐是天经地义的,为我们的客人提供美味新鲜的美食、丰盛的点心和独特的瑞享风味,为所有人提供我们全心全意的服务。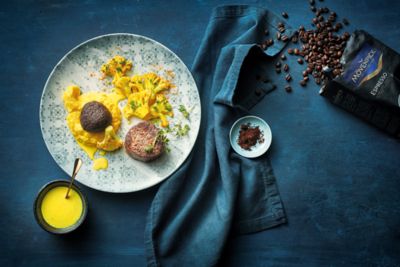 设施与活动
生活更甜蜜的地方
尽情享受在瑞享酒店的美好生活。从阳光明媚的泳池畅游到舒心的水疗时间,从使人精力充沛的锻炼到身临其境的文化体验,我们邀请您纵情享受这一切。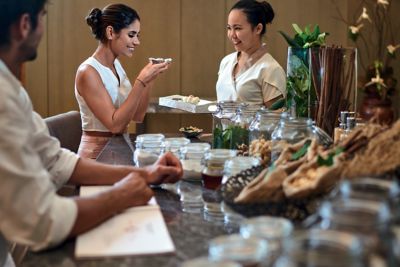 评价
ronieboy81
19/05/2022 来自Tripadvisor
The best hotel in the best Philippines island
Idyllically located away from the bustling crowded boracay stations, this resort provides a relaxing, spacious and artistic pool, spacious rooms facing the beach, in- house water sports activity, daily chocolate party and free shuttle service to D'Mall. The beach front is exclusive to guests, the bar and furnitures next to it add to the picturesque sunset. The staffs are friendly, well-groomed and welcoming. The personal notes of the management is greatly appreciated too.
CloiePM_0126
19/05/2022 来自Tripadvisor
Nice experience
Kudos to the staff of Movenpick especially Riri from Brezza, who remembered us and Lianne from The Kids Club, who assisted my daughter on the activity. Special thanks to Mariah of the housekeeping department for keeping our room neat and tidy. The staffs who are assigned on the room service are so kind and approchable. Also I want to commend the hotel for giving hand-on training for the students.
Brenlex
16/05/2022 来自Tripadvisor
Mabuhay
Shout out to Fred,Christian and rest of the crews Of movenpick hotel in Boracay.excellent service Beautiful ppol.excellent work .xoxox Thank everyone I know that we will have the best day From Los Angeles
Roam65310081456
12/05/2022 来自Tripadvisor
A little disappointing.
This is our 2nd day in this resort and it has been mixed feelings on service. Last night we had dinner at Sol Marina and they kept forgetting our orders. It looks like they were understaffed. Today, we had lunch at Brezza and they also forgot some of our orders. We had to follow up twice for a salad and a beverage. F&B should look into this. It would have been perfect if their service is flawless.
bolaloyd
10/05/2022 来自Tripadvisor
Mother's Day Treat
My family loves Movenpick amongst 3 accommodations in Yapak beach. We've been staying months in boracay and this is our favorite luxury stay. Price of accommodations is just a beach away compared to it's neighbors Crimson and Shangrila. 5 star service and accommodation as always. Oh, reservations staff should be always 4 person at a minimum to avoid wait time for check-in and check-out. I also lost a water container and you guys found a way to return.