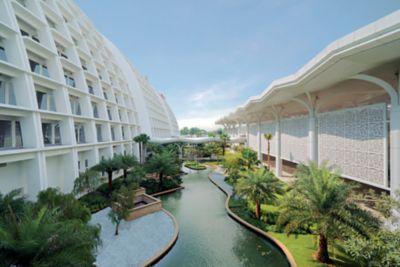 Mövenpick Hotel And Convention Centre Klia
餐厅和酒吧
品味生活的地方
我们相信肆意享乐是天经地义的,为我们的客人提供美味新鲜的美食、丰盛的点心和独特的瑞享风味,为所有人提供我们全心全意的服务。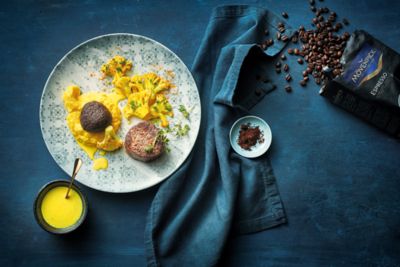 设施与活动
生活更甜蜜的地方
尽情享受在瑞享酒店的美好生活。从阳光明媚的泳池畅游到舒心的水疗时间,从使人精力充沛的锻炼到身临其境的文化体验,我们邀请您纵情享受这一切。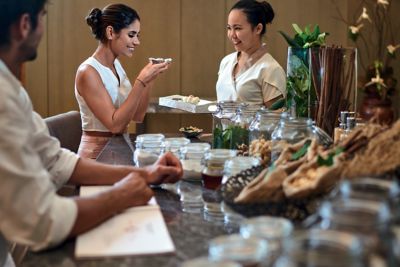 评价
jaytoon2022
20/05/2022 来自Tripadvisor
Overpriced Hotel
Water flowed from shower room to toilet and pooled there for whole night. Water in sink drained very slow. The in room dining service Chef recommended oxtail soup was a disaster. It took more than 30 mins to serve. The beef was very hard to Chew and the soup served warmth instead of hot. Very disappointed.
Iandahopkins
13/05/2022 来自Tripadvisor
Expected more. Poor transport options
I would have expected a bit more in honesty. Comfortable, but it's nothing more than a spot to rest your head before a flight. When I think of airport hotels, it's often to cater for early morning flights. Mine was 8:40am. However, no shuttle runs to the airport, approximately 5km away until 9am. It's located just a 100 metres away from a mosque so do expect to be woken by morning call to prayer
DSISJ
06/05/2022 来自Tripadvisor
Terawikh Staycation 24th April 2022
Checked in on 24/4/2022. Smooth checked in by Ms Amy the Duty Manager. Ms Amy helped resolved my reservation issues. I have earlier booked for 4 rooms by calling the hotel directly but the official record mistakenly reflected it as 1 Room . Fortunately the matter was efficiently resolved by the duty manager, Ms Amy. All rooms were superb in everything including cleanliness etc. Rooms package includes Iftar/Ramadhan breaking fast and Ramadhan Sahur at 430am Both Iftar and Sahur were excellent and the coffee house was linked directly to the Mosque that make it easier for everyone to proceed directly to the Mosque for Isya Terawikh and Subuh prayer Everyone there were attentive and prompt including for example Ms Fina and Syed at the Temasya Coffee House in addition to Ms Amy that were assisting 9 of us since prior to and during the checking in process and again after the checked out process Movenpick is also nearby with the Kuala Lumpur International Airport KLIA and Mitsui shopping outlet. Will return to Movenpick repeatedly beyond Ramadhan as evidenced in me returning for the Iftar on 30/4/2022, a day before Eid ul Fitr Al Mubarak 1443H. Thank you Amy Fina Syed and everyone at Movenpick KLIA 👍👍👍👍👍👍👍👍👍 Dr Syed Iskandar Syed Jaafar Al Madhzar Kuala Lumpur
krekzs2016
29/04/2022 来自Tripadvisor
Buffet ramadan
WOW buffet ramadan. Super Wow buffet spread. shocking wow every single bites n food. salute wow to all chef. Smooth wow fnb team. Tq to chef bobby and chef nurhazlin for great wow buffet tour. NASI BRIYANI THE BEST. Rasa mau bungkus bawa balik
izuadillaz2022
27/04/2022 来自Tripadvisor
Taraweehcations at Movenpick Sepang.
I had a lovely taraweehcations stay at Movenpick Sepang during 17 - 18 April 2022. The package includes sahur buffet & Ramadhan buffet for 2 adults which I think is very reasonable in terms of price of RM 438.00 per nett. The room was very comfortable. The mosque just situated beside the hotel so it is very convenient for Muslims to perform taraweeh prayer after breaking fast. Sahur buffet was delicious & many choices to choose from. With out a doubt .. the best Ramadhan buffet we ever had .. bountiful, sprawling, flavourable, beautiful & colourful dishes .. from dessert to main course, beverages & more …we really spoilt for choices .. Well done to Chef Bobby Ariff , Chef Alfithri Shah & team for making a twist of local delicacies with an Arabic touch a gastronomic wonderland & created us a warm memorable culinary experience ..Salut! 💖 5🌟1001ramadhanbuffet2022#taraweehcation#Sundayiftar