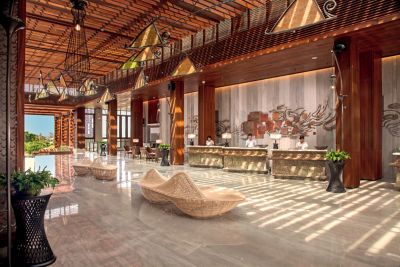 餐厅和酒吧
品味生活的地方
我们相信肆意享乐是天经地义的,为我们的客人提供美味新鲜的美食、丰盛的点心和独特的瑞享风味,为所有人提供我们全心全意的服务。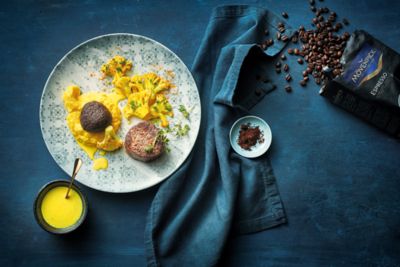 设施与活动
生活更甜蜜的地方
尽情享受在瑞享酒店的美好生活。从阳光明媚的泳池畅游到舒心的水疗时间,从使人精力充沛的锻炼到身临其境的文化体验,我们邀请您纵情享受这一切。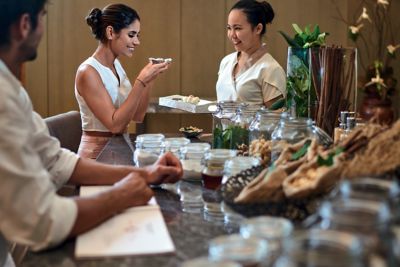 评价
V496BWsarahc
20/05/2022 来自Tripadvisor
Great hotel and friendly staff
We had a great (although too short) stay at Movenpick. The staff were very friendly and helpful. The pool was great - so nice to be able to float around into the lap pool, or the beach pool, or the pool bar area. The floating bean bags were a big hit. The kids liked the kids club, although are probably a bit old for it now as they were quite happy in the pool. The breakfast buffet was awesome, especially the juices. My only complaint would be that I found the light switches in the bedroom confusing, we were in the split level family room and I couldn't really work them out. A bit shout out to Robi from the night shift house keeping, who helped us when our kid was sick, THANKS!
1294197
20/05/2022 来自Tripadvisor
Kids friendly hotel
There are three pools and slide , our child enjoyed sands in one pool. Food is so so. There are some restaurants besides hotel, magal, wahana, movenpick cafe, etc.. Kids program is various, have to pay extra cost for certain program. Rooftop bar is closed at that time.
Afandie21
18/05/2022 来自Tripadvisor
The Best Family Hotels in Bali
Created for family pleasure The swimming pool, restaurant, kids club are showed that Movenpick very commit with family vacation. Anarasa restaurant with delightful taste and kids corner is awesome…"Movenpick shot" is one of best tropical juice
Kadekindahsulistya
18/05/2022 来自Tripadvisor
Staycation
Stay at comfortable place,the hotel so clean and have a comfort vibes,the friendly and warm staff at Movenpick Resort and Spa Jimbaran Bali who's make me feel enjoy, thankyou Movenpick Resort and Spa Jimbaran Bali....💚💚💚💚💚💚💚💚
IlhamNoer29
18/05/2022 来自Tripadvisor
excelent service and facilities
first I was surprised because the service was so good, I had lost my watch in the pool area, fortunately the staff was immediately alert and found the watch, the facilities are very good where in the pool there is beach sand as if it were on the beach, in particular thanks to bli aul for his help can also be found and thank you for the chocolate hours🙏🏼