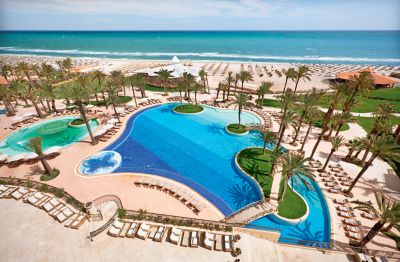 餐厅和酒吧
品味生活的地方
我们相信肆意享乐是天经地义的,为我们的客人提供美味新鲜的美食、丰盛的点心和独特的瑞享风味,为所有人提供我们全心全意的服务。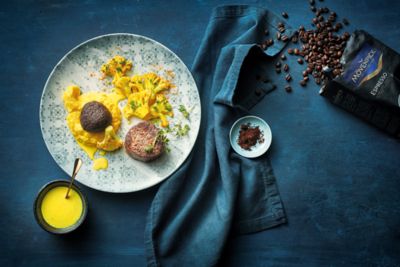 设施与活动
生活更甜蜜的地方
尽情享受在瑞享酒店的美好生活。从阳光明媚的泳池畅游到舒心的水疗时间,从使人精力充沛的锻炼到身临其境的文化体验,我们邀请您纵情享受这一切。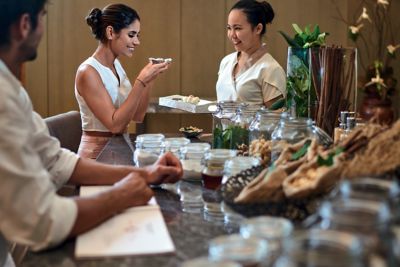 评价
elhemh2022
22/05/2022 来自Tripadvisor
Spa
Firas Nour Welcome 🤗 Best maternity massage! Thank you staff for making my afternoon so relaxing! ❤️❤️🧖‍♀️ Wonderful atmosphere and excellent, professional service -- the best! al. I never have any complaints. Thank you again for a relaxing time
juergens295
21/05/2022 来自Tripadvisor
cleaness of the room very good
Usual I´M in the room No. 8054 or 8050. Both of them are very clean and the cleaning stuff is very friendly. Especially Mrs. Isen, Rachida and Ihsen. Also the romm service is very good. Here I have to thank Mrs. Hanen and Olfa.
Mohiqbal1985
20/05/2022 来自Tripadvisor
Amazing!!!!
I very rarely write reviews but how could I not for this amazing hotel, all the staff and management team. We checked into movenpick on the 13th May we had a very early flight so we were absolutely exhausted. Raslen on reception checked us in super quick (less than 3 minutes) and we are taken upstairs to our room 6114. As soon as we entered the room we couldn't believe the absolutely stunning view of the beach and sea from our balcony , super clean bedroom and bathroom with all amenities. The next morning we were greeted by olfa (member of the cleaning team) who again was so wonderful and charming 😀. Thank you olfa We were surprised one evening when we entered our room to find a lovely set piece created by the hotel team which really made the wife smile. Thank you all for this wonderful surprise. The hotel has everything one could need for a really relaxing break , you got the outside pool which was clean and waiters to bring you drinks/food whenever needed. The private beach is so lovely to just sit back and relax. Super clean just an overall lovely beach. We had booked a spa treatment (life in pink) for couples set in a private room. This was an absolute highlight of this beautiful hotel, we started off with a hamam for around 15 minutes, followed by a deep scurb and wash. We were then lead to the jacuzzi with rose petals (30 Minutes) then followed by 1 hour full body massage and a mini facial. This lasted in total of around 2 hours and 30 minutes it is an absolute must do all set in a private room. . Living a busy work life and routine in London this was exactly what we needed to de stress and recharge. We have sat many nights in the beautiful reception to have drinks and I must thank all of the movenpick team, the waiters have been absolutely amazing and what i love is the whole team is always smiling. This goes a long way and really makes the holiday that extra special. Even the security around the hotel has been 5* always greeted with a good morning, hello, how was your day and a smile. The reception have been great and gone above and beyond to assist with any questions or queries. I personally want to thank raslen for all the recommendations and great service you have provided an absolute super star and I cannot thank you enough. Oh and I must add almost every single member of the team speaks English which is an absolute bonus. We are 1000% returning to Movenpick in sousse but next time round it will be for a much longer stay . You have been recommended to all my family/friends and business partners. Their are many many restuarants/bars only a few minutes walk from movenpick it is in a central location with everything on your doorstep. Amazing team, staff, service, food, security, thank you for a lovely stay Movenpick and really sad to be going home.
Over60holiday
20/05/2022 来自Tripadvisor
Very relaxing holiday. Well looked after
We really enjoyed our 2 week stay at this hotel, despite the beach being like a building site with the demolition of a restaurant on the beach. Because of this we weren't able to get on the beach until 3days before we were due to leave. It's worth noting that there is only one toilet block with 4 cubicles for ladies accessible around the pool area (worth noting for anyone with mobility problems). The next nearest is in reception which is up a spiral staircase). We were very well looked after by all the staff…our room was cleaned (with a towel change) twice a day. The food was good but very repetitious. We had a sea view room which was excellent but, because of the architecture of the building, lost the sun by 9am each day. We would like to specifically thank Brahmin who looked after us very well each day at breakfast, Kamal who met our every need for drinks around the pool every day and Saber who was there ready with towels every day. They are the people who pampered us and made it a holiday to remember. This hotel has lots of conferences and business meeting going on so holiday makers and people in suits are in the main areas. All in all I would recommend this hotel and would certainly consider it for a future stay.
elmeleky
17/05/2022 来自Tripadvisor
Nice hotel
The hotel is nice, not for solo , the staff is very helpful and friendly, especially Hamed from the pool / beach , Sara from housekeeping ,Mohamed Amin security of the hotel , and Ahmed the restaurant manager , thank you all guys u made my life easy in Sousse .