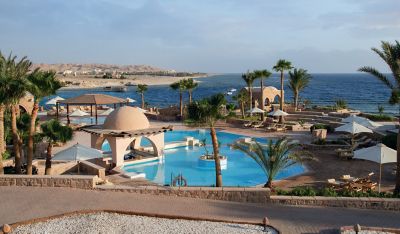 Mövenpick Resort El Quseir
餐厅和酒吧
品味生活的地方
我们相信肆意享乐是天经地义的,为我们的客人提供美味新鲜的美食、丰盛的点心和独特的瑞享风味,为所有人提供我们全心全意的服务。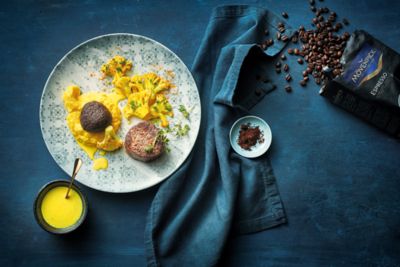 设施与活动
生活更甜蜜的地方
尽情享受在瑞享酒店的美好生活。从阳光明媚的泳池畅游到舒心的水疗时间,从使人精力充沛的锻炼到身临其境的文化体验,我们邀请您纵情享受这一切。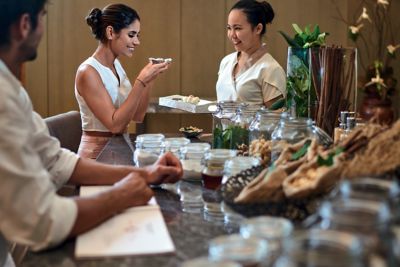 评价
TomvanEgdom
16/05/2022 来自Tripadvisor
Great resort, a bit expensive.
We had an amazing time at the resort. We especially enjoyed the amazing reef and friendly staff, which is available 24/7 to help with whatever you need. However some things, such as the spa and the buffet, were a bit overpriced.
sherifo847
12/05/2022 来自Tripadvisor
Relaxing Vacation 😎
Our stay was relaxing, enjoyable, fun and to be repeated. The hotel is really nice and rooms are clean and spacious. Food at the main restaurant "Orangerie" was really delicious and the team were really creative with the daily change of cuisines at dinner. Two pools are available, where one of them is dedicated to adults only. The beach is really nice and we swam everyday. Massage service is available and I would really recommend Nesrine (therapist) and Mohamed (the Spa Manager, I guess) for their help and effort to make it an enjoyable experience. The check-in process is as smooth and they took care of our requests, special shout-out to Abdel Gawad. Finally, the hotel is a must visit and the staff overall are one of the nicest and most helpful teams around.
SylvainE_13
30/04/2022 来自Tripadvisor
Nice hotel and service, be cautious with Meals at Divers Club
Nice hotel, great collaborators taking care of hosts and of the nice coral reef next to the hotel. The unique sad experience was the quality of food in the Divers Club restaurant. Our son became sick (vomited + diarrhea during 3 days) a few hours after he had a lunch at the Divers Club restaurant. I was just surpized that we had to pay for the medical consultation conducted in the hotel facility (85 euros) as the sickness of our son was due to one meal of the hotel. Note otherwise our experience in others restaurant of the hotel (Orangerie, Seagull, Al Fresco) were good and without any problem.
F4782GOchristinap
21/04/2022 来自Tripadvisor
Excellent
Beautiful location, fresh pool sites, delicious food, friendly staff, beautiful coral reefs for snorkeling, horse riding with MANSOUR Horse stable fantastic. The horses of course are desert horses, smaller and strong, the stables are clean and food fresh and good, the horses are well looked after, we went there twice.
jank939
14/04/2022 来自Tripadvisor
Cook recommendation
I could write a lot of stuff. 4 stars are justified for this resort . While it is located in the middle of nowhere it still manages to keep a high standard. Wonderful beach, superb views. But the food was sometimes a bit off. Don't trust the old and corpulent cook at the Orangerie restaurant! Instead, trust Mahmoud. He is the muscular and slightly taller man who's probably in the middle of his twenties. That cook is the best. By far. And he's also pretty cool and funny. I hope that his manager reads this comment. Or Mahmoud himself. Give this man a raise! And as a guest, try and ask him whether he could be creative and cook something off the menu! I'll never forget that Spaghetti Bolognese with garlic and aubergines :)