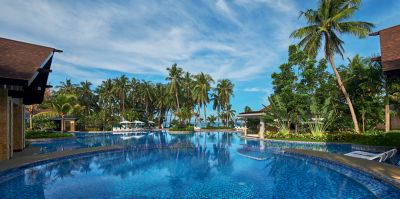 Mövenpick Resort & Spa Boracay
레스토랑 & 바
진정한 삶을 만나는 곳
저희는 맛있고 신선한 요리, 풍성한 간식, 오직 뫼벤픽만이 드릴 수 있는 미식을 정성을 다하여 풍성하게 제공함으로써 고객의 진정한 만족이 제대로 완성된다고 믿습니다.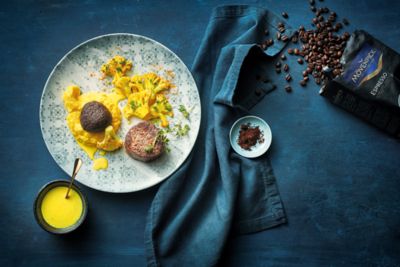 시설 & 액티비티
삶이 더 달콤해지는 곳
뫼벤픽에서 좋은 삶을 즐겨보세요. 화창한 수영장에서 즐기는 스파 시간, 활력을 주는 운동, 몰입형 문화 체험에 이르는 다양한 기회에 여러분을 초대합니다.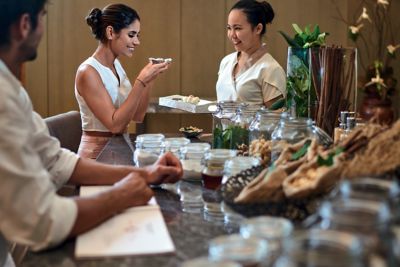 회의 & 축하
영원히 추억될 만남 & 반짝이는 축하
리뷰
RomaCloud11
27/05/2022 From Tripadvisor
Everything is perfect
We had some booking problems when we arrived but the Manager did great in resolving the issue. The place was beautiful and it offers a lot. It was an overall great experience and we will definitely go back ❤️
gczaalba
26/05/2022 From Tripadvisor
Service beyond Expectation
Food - Really good food (breakfast and restaurant menu). I was pleasantly surprised. We ordered a lot of different kinds, and they were all good with big enough portions. We always had leftover (we don't really order excessively). Room - Exceptional. Clean. Spacious. Has everything you need. Pillows and sheets were very comfortable, clean and smooth. Amenities - Great pool. Sunbeds of all sizes in all areas (pool, beachfront, etc). Beach towels always in supply and well-pressed. Soccer and volleyball nets/balls for use at the beachfront. Service - Was pleasantly surprised with how great the service was. Everyone was really nice and accomodating. Beach - Sand was not as powdery as station 1 but good enough. Beach was also deeper than station 1. But all was great. Location - Right beside shang (you can walk). Shuttles provided but if you dont want to wait, etrike is available for 250-300 for max of 3 people going out (since road is steep uphill). Addtl Features - Chocolate hour was really great. Really good place to chill and rest and disconnect. Great spots for pictures too.
Katrina_twoo
25/05/2022 From Tripadvisor
beautiful beachfront - value for money
My family and i stayed here from May 6-11. In general, this is a good beach resort in Yapak area. Beachfront - best beachfront for me compared to crimson and shangrila (we've stayed in shangrila too after this booking).. sand wise... yapak area is rocky compared to white beach. it has fine white sands to but not so much compared to stations 1/2/3. but you have the beach all to yourself. not much people so it is relaxing. watching the sunset from movenpick is "livelier and happier" compared to nearby resorts. pool - warm and big. my mom loved it as well. room - all good except that i can hear my neighbors! i think its because our room was king superior with adjacent "supposed to be room" for young kids. movenpick should look into this really. ive seen a lot of reviews telling about the "not sound proof" room. rooms are more beautiful in person than in pictures in booking sites. spacious but no bath tubs for superior king Chocolate hour - its their version of afternoon tea and i like it :) Breakfast buffet - i've stayed here for 6 days and breakfast spread did not change! they should rethink about their menus especially for those staying longer. the market / brezza / sol marina- i find their food delicious but yes, expensive.. same rates as the neighbor hotels staff - very welcoming! Ms Rose of the Market would provide outstanding service to me each time we have dinner in the market. i would order dinner in advance and she will prepare our table and would even always let us enjoy the pool till the table is ready and food is served. She will even call/approach us to the pool area to inform us that table /food is ready! thumbs up!!!! Ms julievienne of the market - there was some errors on my booking regarding breakfast count for our booking. she would apologize for the first few days about it eventhough its not really the market's fault. will provide details about this later. lifeguards sir jerome and sir michael - sir jerome even provided tips on how to swim! :) sir michael helped us when my son had a small cut in his feet due to playing little birds club - yes, the resort is kid ffriendly and they have acitvities for the little ones booking via agoda for this resort gave me headache! agoda had a system error that i booked for 2 people per room yet the system sent only 1 adult per room to movenpick. hence, i had to pay for additional breakfast in the resort. the staff ms reschel informed me that its always the case / the problem of guests when booking via agoda. and the manager of movenpick could not even do anything about it even the third party vendor already called in the resort to amend our booking to add additional pax for bkfast without charge. they just told me they could not change their record. i got an agoda reward instead but thats not what i wanted really. but all in all, i recommend this resort.
rodeaya
23/05/2022 From Tripadvisor
The best summer ever!
We had a wonderful stay in Movenpick with my whole family. We enjoyed the privacy the resort offered us. All the staff are welcoming especially Sam in front desk, Jo in the restaurant and Renato in the transport who made us feel special in every way they can. We will absolutely recommend the resort and definitely comeback for our next family bonding. The food is superb and my nephews and nieces even my Tita's and Tito's enjoyed their chocolate hour. Thank you Movenpick!
Michael C
22/05/2022 From Tripadvisor
Wonderful Family Resort
Great accomodation. Friendly service. Amazing pool and a beautiful private beach. Highly recommended for a relaxing vacation for couples or families. They have a few choices for a restaurant and all 3 are delicious. Buffet breakfast is also great.