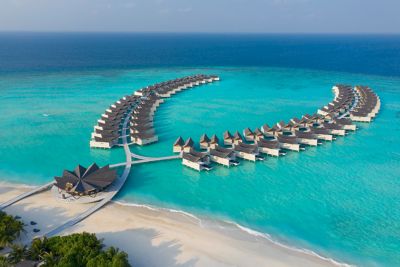 Mövenpick Resort Kuredhivaru Maldives
레스토랑 & 바
진정한 삶을 만나는 곳
저희는 맛있고 신선한 요리, 풍성한 간식, 오직 뫼벤픽만이 드릴 수 있는 미식을 정성을 다하여 풍성하게 제공함으로써 고객의 진정한 만족이 제대로 완성된다고 믿습니다.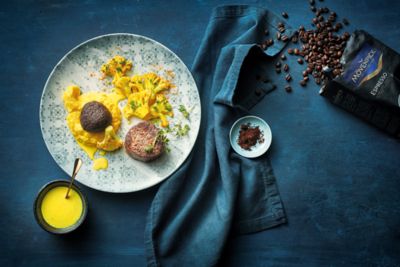 시설 & 액티비티
삶이 더 달콤해지는 곳
뫼벤픽에서 좋은 삶을 즐겨보세요. 화창한 수영장에서 즐기는 스파 시간, 활력을 주는 운동, 몰입형 문화 체험에 이르는 다양한 기회에 여러분을 초대합니다.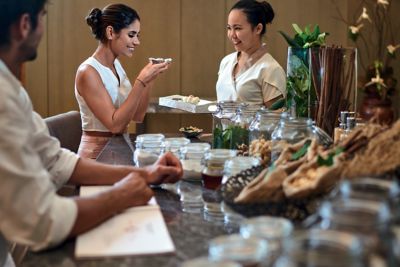 회의 & 축하
영원히 추억될 만남 & 반짝이는 축하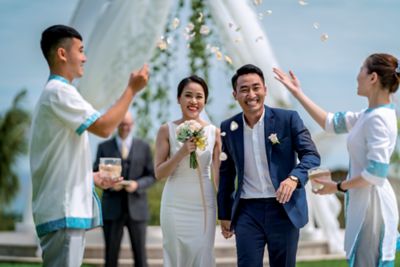 scroll up for previous option
scroll to show detail options
리뷰
_N3784PT
25/05/2022 From Tripadvisor
Review
We had the best time! An unbelievable week! Donia was incredible and so so sweet and kind. She helped us with everything and beyond. She really cared for us. The facilities at the hotel are amazing, We took a room on the water and woke up every morning to a dream. It was a pleasure :)
Alremeithik
22/05/2022 From Tripadvisor
Wonderful resort
First I would like to say that I spend the best days in this resort and found all activities that I want, and all the staff are friendly, especially Mr. jauzee, who was very cooperative and met all the needs from our arrival until our farewell. He did not spare us anything. I would like to thank him very much.
wyf_superb
21/05/2022 From Tripadvisor
Mövenpick Maldives First Choice Resort !
My stay here is so wonderful!!! Great thanks to our island host Lina and Amy, they made our stay so smooth. I want to express my appreciation to all the FnB staffs especially Rasheed, Faasal, Fellin, Marian, and Evgenia, they made our dining experience so amazing, they are friendly, helpful and professional. As well as buggy driver Wesley, he picked us most of the time even in the heavy storms. The housekeeping team made effort to coming twice a day and especially the surprising decoration on our arriving date and birthday ! Mövenpick Maldives is the best first choice !!!
Abdullah M
20/05/2022 From Tripadvisor
Exceeding expectation
I'll start by saying that the resort was beautiful and exceeded our expectations. We stayed in both the overwater villa and the beach villa. I don't know what to recommend most as they both have their advantages. The experience of the overwater villa was one to remember and is something very hard to replicate going somewhere else other than the Maldives (at least in my opinion). It was as good as the pictures and probably even better. The beach villa is more spacious and offers green scenery around the pool area and access to the beach. What's worth note-taking was the staff. All the staff was super nice and accommodating and made our time feel special. Special thanks to Donia our host during our stay as she went above and beyond to make our stay exceptional. She accommodated all our requests during our stay all while having a friendly attitude. Other special thanks go to the host Reem for her kind spirit, friendly attitude, and hospitality.
shajea a
20/05/2022 From Tripadvisor
Awesome resort, staff, food, activities and services
I had my honey moon here and everything was perfect the staff, food, services and the activities. You have everything you would need. The food is so so delicious and they have a menu for each day of the week. Mövenpick resort, I am thankful that I've chosen you!
Frequently asked questions
Mövenpick Resort Kuredhivaru Maldives는 누누 아톨 내 위치해 있으며 말레 벨라나 국제 공항에서 45분 거리에 있습니다.
Mövenpick Resort Kuredhivaru Maldives의 주소는 다음과 같습니다:
Mövenpick Resort Kuredhivaru Maldives
Kuredhivaru Island, Maldives
20026 Noonu Atoll
Maldives
Mövenpick Resort Kuredhivaru Maldives는 2018년 11월에 처음 오픈했습니다.
Mövenpick Resort Kuredhivaru Maldives는 숙박객들을 위해 다음과 같이 다양한 액티비티를 선보입니다:
카누
카타라만 세일링
워터 스키
팬 튜브
웨이크보딩
제트스키 투어
제트 블레이트 강습
패러세일링
바나나 보트
윈드서핑
윈드서핑 강습
요트 강습
스노클링 강습
선셋 크루즈
별밤 크루즈
스노클링 투어
돌고래와 거북이 크루즈
큰가오리와 즐기는 스노클링
스쿠버다이빙과 PADI 코스
테니스
요가
피트니스 액티비티
키즈 프로그램
배구
요리 강습
웰빙 경험
Mövenpick 초콜릿 아워
칵테일 파티
플로팅 조식
보더리스 다이닝
Mövenpick Resort Kuredhivaru Maldives 내 시설에는 다음 사항이 포함됩니다:
스파
파인 다이닝 레스토랑
피트니스 센터
수상 스포츠 및 다이빙 센터
모든 빌라에 딸린 풀장
커피 머신
인피니티 선셋 풀
클리닉
요가실
요가용 수상 데크
풀 서비스
테니스 코트
배구 코트
키즈 클럽