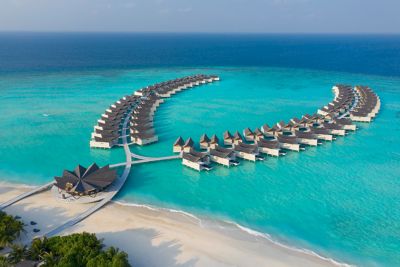 Mövenpick Resort Kuredhivaru Maldives
레스토랑 & 바
진정한 삶을 만나는 곳
저희는 맛있고 신선한 요리, 풍성한 간식, 오직 뫼벤픽만이 드릴 수 있는 미식을 정성을 다하여 풍성하게 제공함으로써 고객의 진정한 만족이 제대로 완성된다고 믿습니다.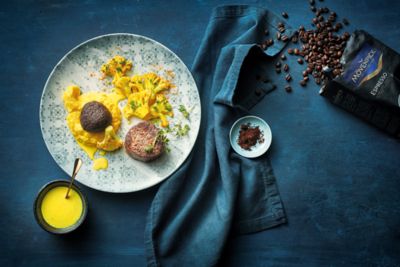 시설 & 액티비티
삶이 더 달콤해지는 곳
뫼벤픽에서 좋은 삶을 즐겨보세요. 화창한 수영장에서 즐기는 스파 시간, 활력을 주는 운동, 몰입형 문화 체험에 이르는 다양한 기회에 여러분을 초대합니다.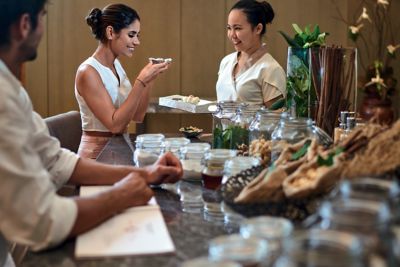 회의 & 축하
영원히 추억될 만남 & 반짝이는 축하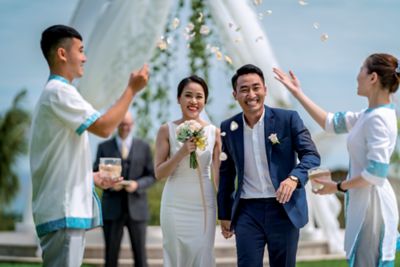 scroll up for previous option
scroll to show detail options
리뷰
O2525QFnoorm
19/05/2022 From Tripadvisor
Amazing spa
Me and my husband visited movenpick kuredhivaru for our honeymoon. It was amazing the staff was super friendly. It was rainy when we were there so we spent alot of time in the spa . The spa staff was so friendly and thoughtful especially yunda she suggested the couples package . The massage was so relaxing and the balm they used was so great i wish i bought some before I leave.
pambongukphil
18/05/2022 From Tripadvisor
Incredible experience! Exceeded beyond my expectations
Firstly, the service was five star as we were assisted the moment we arrived at the airport till we had to queue for our departure from Male. Despite some uncontrollable circumstances, they ensured to give us alternative domestic flights. Secondly, the staff were all accommodating, helpful and always have a smile in the faces. We were welcomed as well as sent off with a group of smiling and happy staff. Donia our island host was very helpful and made our stay smooth and relaxing as she organised our meal reservations, activities and other request. Marian and a male Pakistani (I'm sorry I forgot his name) were also amazing. Thirdly, our overwater villa was amazing. It was much bigger than I imagined. I loved the interiors. From the doors, glass floor and how spacious the bathroom is. We loved our pool as well as the surrounding waters as there are a lot of marine diversity. Just below our villa you can see different types of coral fishes. Lastly, the spa was super amazing. We love massages and every place we travel to we always try to have a local massage. By far, we had one of the best massages. I highly recommend Balinese massage. The spas had a good ambiance as it was an overwater villa with glass floored so you can be entertained by fishes as well. We definitely enjoyed our stay and are hoping to come back.
J2067
16/05/2022 From Tripadvisor
Great team good saxophonist and singer
Movenpick is an overall v good island resort.The food is varied and great we especially loved latitudes all inclusive 3course menus with lots to choose from.All inclusive drinks package is very good and I'm sure you will find the drinks you like but the Bali waiters will make you any cocktails if you have your own favourite.mini bar includes a red and-white wine and beers replenished every day along with snacks if your on th ai package.The staff always went above and beyond as did our designated host jouzie who was amazing. Having visited many 5 star resorts in the Maldives this island ticks a lot of boxes with sparkling wine at re eption on arrival and in the room on your first day.The islands staff made you feel very safe and welcomed .our departing flight was in a bit of wind and rain and I must admit both pilots were fabulous in such conditions I felt in safe hands..The. Beach is great but I must say you should walk all around the island to find your favourite spot as we loved the beach Infront of the onu Marchè to the right it was idillic .To sum up a great deal for the cost
758b_lentc
14/05/2022 From Tripadvisor
In paradise on the most beautiful hotel!
We stayed at the Mövenpick Hotel for 11 days. This was the best hotel we have experienced! Super well maintained beautiful rooms, the rooms were cleaned twice a day. The food was fantastic! To the staff so what we have never experienced! So sympathetic so friendly (not put on) the ladies and gentlemen were fascinating. Who immediately recognized every wish from your face. A big thank you and that is too little written to Mirzo our contact person who made everything possible. To the restaurant staff Annaiza, Shihab, Joy and everything else who were so professional and organized. The special thing about Mövenpick Maldives is of course the resort the island but without the super staff it would not have a soul and the vacation would not have been so perfect! This is for me a 7 star hotel! Thank you very much! S.B
kellytan512
11/05/2022 From Tripadvisor
Honeymoon at Movenpick Maldives
Our first trip after Covid for honeymoon. It was a lovely and memorable experience at Movenpick Maldives. 🥰 Nice decorations of the room for honeymoon, lovely set up at the sea side dinner on first night. Amy is our personal concierge who make sure our transportation and stay are well arranged! She made the bookings for all our meals and activities there, never fail to hear our feedbacks also. Will definitely recommend to go there for such excellent service by the whole team of Movenpick @ Maldives.
Frequently asked questions
Mövenpick Resort Kuredhivaru Maldives는 누누 아톨 내 위치해 있으며 말레 벨라나 국제 공항에서 45분 거리에 있습니다.
Mövenpick Resort Kuredhivaru Maldives의 주소는 다음과 같습니다:
Mövenpick Resort Kuredhivaru Maldives
Kuredhivaru Island, Maldives
20026 Noonu Atoll
Maldives
Mövenpick Resort Kuredhivaru Maldives는 2018년 11월에 처음 오픈했습니다.
Mövenpick Resort Kuredhivaru Maldives는 숙박객들을 위해 다음과 같이 다양한 액티비티를 선보입니다:
카누
카타라만 세일링
워터 스키
팬 튜브
웨이크보딩
제트스키 투어
제트 블레이트 강습
패러세일링
바나나 보트
윈드서핑
윈드서핑 강습
요트 강습
스노클링 강습
선셋 크루즈
별밤 크루즈
스노클링 투어
돌고래와 거북이 크루즈
큰가오리와 즐기는 스노클링
스쿠버다이빙과 PADI 코스
테니스
요가
피트니스 액티비티
키즈 프로그램
배구
요리 강습
웰빙 경험
Mövenpick 초콜릿 아워
칵테일 파티
플로팅 조식
보더리스 다이닝
Mövenpick Resort Kuredhivaru Maldives 내 시설에는 다음 사항이 포함됩니다:
스파
파인 다이닝 레스토랑
피트니스 센터
수상 스포츠 및 다이빙 센터
모든 빌라에 딸린 풀장
커피 머신
인피니티 선셋 풀
클리닉
요가실
요가용 수상 데크
풀 서비스
테니스 코트
배구 코트
키즈 클럽