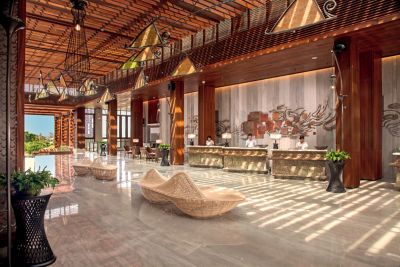 레스토랑 & 바
진정한 삶을 만나는 곳
저희는 맛있고 신선한 요리, 풍성한 간식, 오직 뫼벤픽만이 드릴 수 있는 미식을 정성을 다하여 풍성하게 제공함으로써 고객의 진정한 만족이 제대로 완성된다고 믿습니다.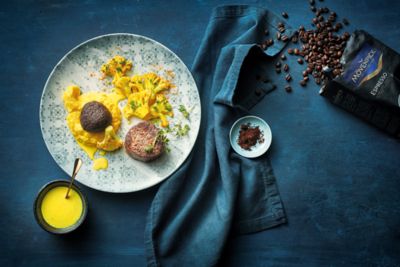 시설 & 액티비티
삶이 더 달콤해지는 곳
뫼벤픽에서 좋은 삶을 즐겨보세요. 화창한 수영장에서 즐기는 스파 시간, 활력을 주는 운동, 몰입형 문화 체험에 이르는 다양한 기회에 여러분을 초대합니다.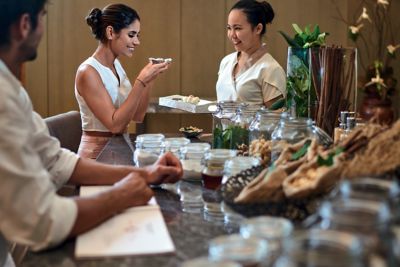 회의 & 축하
영원히 추억될 만남 & 반짝이는 축하
리뷰
Jacinta T
21/05/2022 From Tripadvisor
Everything great apart from balcony view from room
Customer service was fantastic, staff went out of their way to accomodate our needs. Pool area amazing, room clean and very comfortable. WiFi average. Disappointed with our room what we thought we were getting and what we got was completely different. We booked a King size garden view room however view from balcony ended up a cover of grey stones as you can see by the photos not a garden view at all. We do enjoy use of a balcony so was unpleasant. As a first year Accor plus member and especially with limited use due to pandemic I did expect more.
Apple S
20/05/2022 From Tripadvisor
Incredible Stay in Suite
We stayed in the suite at the Movenpick which did not disappoint! The place was extremely spacious and gorgeous! We had a private pool and even a floating breakfast. The resort has so many amazing activities; fitness room, bicycles, chocolate hour, kids club , yoga and you can even learn about the Balinese culture such as their making offering. Oh and the Spa!!! The massage was absolutely amazing. I was very impressed by the service and food! All the staff were so friendly! I can not recommend more. Thank you to all the team at Movenpick for making our stay unforgettable.
V496BWsarahc
20/05/2022 From Tripadvisor
Great hotel and friendly staff
We had a great (although too short) stay at Movenpick. The staff were very friendly and helpful. The pool was great - so nice to be able to float around into the lap pool, or the beach pool, or the pool bar area. The floating bean bags were a big hit. The kids liked the kids club, although are probably a bit old for it now as they were quite happy in the pool. The breakfast buffet was awesome, especially the juices. My only complaint would be that I found the light switches in the bedroom confusing, we were in the split level family room and I couldn't really work them out. A bit shout out to Robi from the night shift house keeping, who helped us when our kid was sick, THANKS!
1294197
20/05/2022 From Tripadvisor
Kids friendly hotel
There are three pools and slide , our child enjoyed sands in one pool. Food is so so. There are some restaurants besides hotel, magal, wahana, movenpick cafe, etc.. Kids program is various, have to pay extra cost for certain program. Rooftop bar is closed at that time.
Afandie21
18/05/2022 From Tripadvisor
The Best Family Hotels in Bali
Created for family pleasure The swimming pool, restaurant, kids club are showed that Movenpick very commit with family vacation. Anarasa restaurant with delightful taste and kids corner is awesome…"Movenpick shot" is one of best tropical juice