Mövenpick Hotel & Apartments Bur Dubai
Restaurants & Bars
The Place to Savour Life
We believe in indulgence done right, treating our guests to deliciously fresh cuisine, abundant treats and flavours that are unmistakably Mövenpick, all served with a generous portion of heartfelt care.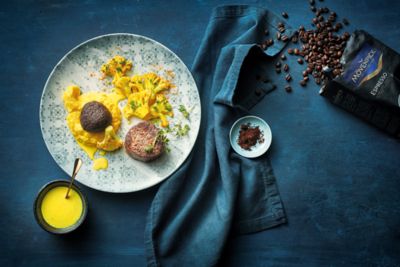 Facilities & Activities
Where Life Tastes Sweeter
Help yourself to the good life at Mövenpick. From sunny pool days to indulgent spa time, energising workouts to immersive cultural experiences, we invite you to drink it all in.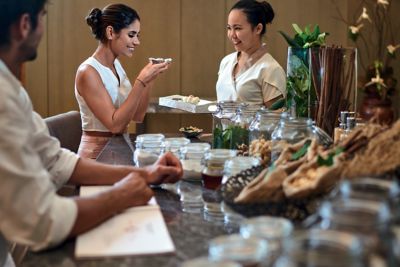 Meetings & Celebrations
Memorable Meetings & Sparkling Celebrations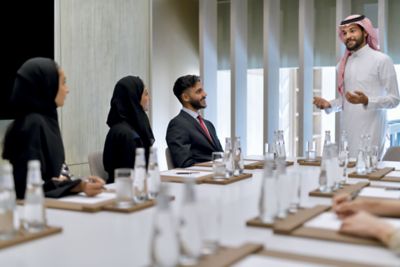 scroll up for previous option
Meetings that satisfy
With enticing venues and a menu of professional services, our meetings solutions are a recipe for success.
Find out more
scroll to show detail options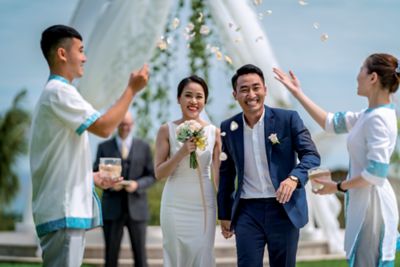 scroll up for previous option
Events bursting with flavour
With a touch of sugar, spice and everything nice, we'll help you celebrate life's rich moments.
Find out more
scroll to show detail options
Location & contact
Location
19th Street Oud Metha, Opposite American Hospital, PO BOX 32733
0
DUBAI
United Arab Emirates
Reviews
Sailormoon27
30/06/2022 From Tripadvisor
First Summer Vacation with Family! Fun, enjoyable & memorable
We booked for two bedroom apartments last June 28 to celebrate my nephew 30th birthday 🥳! All was smooth thank you so much to Ms. Mary Anne from reservation for helping out the bookings. FO team, for smooth check in and check out. Housekeeping who are very accommodating. Breakfast was fabulous thanks to Ms. Jamaica as when we told her that it was birthday of my nephew she ask her team to sang happy birthday and gave him cake. Kuddos to the team of Movenpick Bur Dubai.
mohammedrO5322VD
27/06/2022 From Tripadvisor
Very nice Hotel
Amazing place wonderful memories with F&B team Special thanks to Karim Allam and Jamika .111really I love this hotel room very clean we can't forget the front office manger Mr Taha and his team very very cooperate always ready to assist. Thanks allot for a good time see you agine.
K_Vitol
26/06/2022 From Tripadvisor
Amazing experience
Once again I have experienced such a great stay in Mövenpick Hotel & Apartments Bur Dubai. Every and each thing has been taken care of to the slightest detail starting from the front desk to the housekeeping passing by the room service, operators and venues. A special thanks to my dear friend Edwin for his incessant help and cooperation, he's always there whenever needed. My thanks goes to the beautiful Rogene, Ali, the team is very fast, you can see that they are showing very fast responsiveness to each task is charged with. And last but not least my friend Sadat thank you for every thing. As always I have the the pleasure to thank my brother Taha apart, as if it wasn't for him I wouldn't be able to avail the comfort and indulgence he provides me with each time I stay in the hotel, that is to say he always makes me feel home. Thank you brother from the bottom of my heart and I am sure one day you will be in bigger position as I am sure you deserve it. Many thanks to my brother Javed, you're an as amazing as Shihane, Severa, and Janil, thank you all guys in Somerset's. Thanks Marcel to you and your colleagues always make me happy each time I have the privilege to eat in Chutney's. A big thank you my friend Sulaiman in the roof top you are a very kind person, not to mention your professional service. A special thanks to every single bellhope working in full swing there, Nader, Yadav, Daniel, Jasper. I'd like to send a special thank you to my brother Griffin I always see him working well under pressure and also my kind friend Hari and all the personnel in the working lounge. How can I read this review without mentioning one of the most creative person I've ever met, my friend Karim, I can tell that if you put all your ideas in place the hotel, the latter will be in another level because you're not just an F&B manager you are procuring creativity. My thanks goes to each and every single person in the housekeeping for their amazing work especially Sandip, they really are the cornerstone of the hotel together with the dining room staff. See you soon guys. Kamal
charlotteeA5669MZ
19/06/2022 From Tripadvisor
Amazing foods
We visited movenpick burdubai and had brunch in fountain restaurant. All the staff were so friendly, helpful and efficient especially Jamaica who assisted us right away to get seated. Mr Karim who took good care of us and Mahmoud Elsyed who was so friendly (always smiling) and check on us all throughout our stay to make sure that we have all what we need. Moreover, quality of the foods is always good especially their sushi station!! This is the best sushi ever!! We'll come back for sure! For more sushi ❤️🍣
brandonlee2311
14/06/2022 From Tripadvisor
Chutney restaurant!
Had such a wonderful time in CHUTNEY. The staff and service were impecable especially Mr. Marcel and Preeti..They were very friendly and very attentive.. Delicious food.. Also loved the live entertainment..It was just perfect in every way!!
Frequently asked questions
Mövenpick Hotel & Apartments Bur Dubai is located at Oud Metha Street, the old city centre of Dubai.
Mövenpick Hotel & Apartments Bur Dubai address is 19th Street, Oud Metha, Dubai.
Mövenpick Hotel & Apartments Bur Dubai is in close proximity to the Dubai Frame, Dubai Fountain, Wafi Mall, Dubai Mall and Burj Khalifa.
Mövenpick Hotel & Apartments Bur Dubai provides a free daily shuttle to Dubai Mall and Kite Beach. See our website for our shuttle bus times.
Mövenpick Hotel & Apartments Bur Dubai opened in October 2000, and was extensively renovated in 2019.