Mövenpick Hotel & Apartments Bur Dubai
Restaurants & Bars
The Place to Savour Life
We believe in indulgence done right, treating our guests to deliciously fresh cuisine, abundant treats and flavours that are unmistakably Mövenpick, all served with a generous portion of heartfelt care.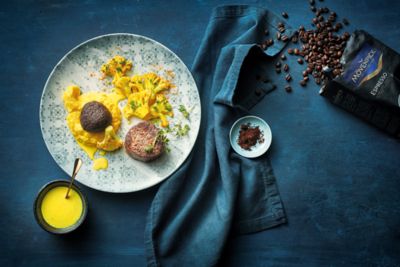 Facilities & Activities
Where Life Tastes Sweeter
Help yourself to the good life at Mövenpick. From sunny pool days to indulgent spa time, energising workouts to immersive cultural experiences, we invite you to drink it all in.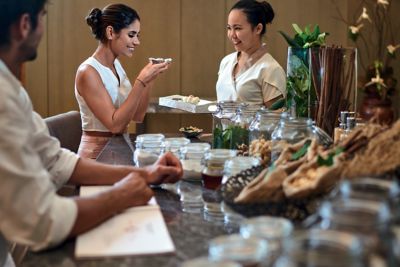 Meetings & Celebrations
Memorable Meetings & Sparkling Celebrations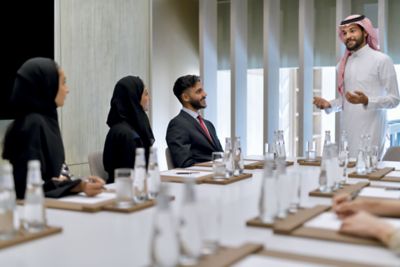 scroll up for previous option
Meetings that satisfy
With enticing venues and a menu of professional services, our meetings solutions are a recipe for success.
Find out more
scroll to show detail options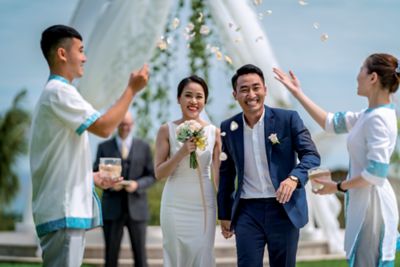 scroll up for previous option
Events bursting with flavour
With a touch of sugar, spice and everything nice, we'll help you celebrate life's rich moments.
Find out more
scroll to show detail options
Location & contact
Location
19th Street Oud Metha, Opposite American Hospital, PO BOX 32733
0
DUBAI
United Arab Emirates
Reviews
spirou007
12/05/2022 From Tripadvisor
Well located good quality hotel with European standards
Rooms: We (a family of 3) stayed for 3 months in an apartment. – Those are in a separate building about 40 meters behind the main Hotel. We had a 2-bedroom apartment which included 2 and a half bathrooms and a small kitchen and a large living room area. Other apartments have a bathroom less but a balcony instead. If you have a choice, compare them. Many of them even have a great view towards Dubai's skyline(!) We were super happy with everything: the cleaning crews (2 apparently working side-by-side) were super nice and did a good throughout job (twice a week for apartments but towels, trash and water will come/replace daily! – so we were not missing anything on that end) Special thanks to Lydia, Sandra That apartment tower even has its own nice clean and deep pool (including an always ready life guard! Cheers to him for keeping a positive attitude despite his rather lone position as this pool is not very frequented) and also a gym. Here the AC did not work and was said to require major work. But one can always go to the gym of the hotel which has brand new equipment and working AC :) Either way, we saw it as an extra convenience having both within our building. That said, the apartments/whole building is older than the hotel. On the other hand, you also pay less and have more space than in the standard hotel rooms (except suites probably). We were happy as we were looking for a long-term stay rather than luxury. The few issues we noted in our long stay time were quickly resolved all within a day by the house janitor. Breakfast: Yes, the breakfast is similar every day (referring to a former review) – but you need to consider it is a huge menu, with a lot of options. And you will see the staff bringing new freshly prepared food continuously until the end. Croissants, bread, several types of it, 5 flavors of Yoghurt, house-made I believe, Oatmeal, English breakfast style beans, Indian style (Idli, Paratha and several sauces and chicken tikka I think), bacon, omelet per request, 4 juice choices plus a freshly made smoothy every day (changing flavor) and about a dozen salads and similar food which also change and of course cut fruits (4 types) Can't tell what's missing except if someone has a very peculiar taste maybe. It can get crowded in the main time after around 9 but I would not know what could be done about it as space is always somehow limited. Restaurants: there are 4 besides the pool bar and the lounge (for executive room/platinum members). The Lobby Café and Garden restaurant have Western options as well as some Turkish/Lebanese. But what truly stands out is the "Chutney's": an Indian restaurant par excellence (https://www.tripadvisor.com/Restaurant_Review-g295424-d3918908-Reviews-Chutney_s_Restaurant-Dubai_Emirate_of_Dubai.html ) Great quality starting from the appetizer and the very knowledgeable waiter who's name I forgot to write down (He is from India and explained us very well about the backgrounds of Indian kitchen styles.) Oh, and there is a Starbucks integrated into the Hotel even. Shuttle service to Mall & La Mer beach: we (3) never had a problem getting seats, but to make sure, call and reserve ahead. Staff: Let me say this ahead: over all the time we were there we only encountered one staff member who was less positive in nature and that person left around April anyway. All the current staff as of the beginning of May were great. What I especially liked was that everyone was always helping out at whichever task needed attention and taking over any work. It is a true team. It was beautiful to see how well and without friction the restaurant folks would switch into another area, or different restaurant, or the person welcoming would also just clean & prep a table etc. (Dear management:) I have no idea what the secret behind it is, how much is learned or how much is instinct, but I would really like to applaud the WHOLE team. Allow me to still mention some of the names I was able to note down (apologies for those missing) Mohammed Hassan: Super helpful, patient and always ready for a playful minute with my daughter. German speakers will be able to communicate with him in German even. The team at the main entrance: Nader, Daniel, and their teammate a very tall African I think from Kenya (sorry I forgot your name! and he had off that morning of May 2nd so we could not say good bye): THANK YOU guys for being so great with our daughter. Albert, Yadav, Jasper, Venkat: Always quick to help with hailing a taxi or helping with the doors. At the restaurant I wanted to mention Jamaica, but unfortunately she left before Ramadan, Desiree who always remembered what my wife would like to have without even asking. But also, the whole rest of the team, as I said, all of them always working to ensure everyone gets clean seating and food.
ABG1123
24/04/2022 From Tripadvisor
Quiet Peaceful Stay
Stayed at the two bedroom apartment connected with the hotel . PROS .. the staff is very polite and efficient .. taxis are very easily available .. supermarket is tight under the building the apartment was basic but clean and we liked it a lot .. Burj khalifa cld be seen from the balcony even though it was a good 10 ministers from here by Taxi . Breakfast was satisfactory with Indian options everyday , even though for a three day stay it became very repetitive as they don't change the menu much . .. even though we stayed in the apartments , cleaning and room service was available. CONS .. when we had booked the apartment it seemed from the description that the apartments were a part of the hotel and not in a separate building behind the hotel . So it felt a little odd walking out the side / back door of the hotel to reach them . 😂. … Repetitive breakfast
959sharonp
21/04/2022 From Tripadvisor
Just perfect
Having stayed in a Movenpick hotel years ago I knew to expect a great hotel but our expectations were exceeded from the moment we arrived. We were warmly greeted at reception and given some fruit juice while we checked in. We were offered a free room upgrade to an executive room and told it was ready so we didn't have to wait for official check in. The room was spacious and immaculate. We stayed all inclusive and the food at the buffet catered for everyone with a vast choice of food, always fresh and constantly replenished when it run low. We used the pool on the roof each day. It has luxurious sun beds and parasols, the biggest beach towels I've ever seen and a shaded area to the end of the pool. I wasn't sure what to expect of Dubai and worried we'd feel unsafe or intimidated by the culture but absolutely no need. I've never felt so safe and looked after in my years of travelling. The hotel is slightly set back from the beach or marina but that is exactly what we wanted as we wanted to be able to use the pool and wanted peace during our stay. All of the staff are so friendly and helpful it made our stay even more enjoyable. We would definitely return to this hotel and definitely recommend to others. Thanks Movenpick, we loved it
the_fatimablejournal
15/04/2022 From Tripadvisor
Best Iftar 2022
I went here for brunch and also for Iftar . The spread is marvelous there are so many Options from starters main course international Arabic live cooking station grills and a fabulous dessert counter.Embrace the true spirit of Ramadan and come together at their Garden Lounge with open air outdoor seating space.Choices of specialty juices and Ramadan beverages (Jallab, Kamareddin, karkade, Tamer Hindi, laban) - Wide variety of Oriental, International, Indian, and Asian starters, main courses, and desserts - Live cooking stations - Ouzi station - Desserts station (includes International choices and special Ramadan sweets) Ultimate Ramadan experience with an outdoor terrace
Zahraa_kamal
04/04/2022 From Tripadvisor
Very bad experience
Starting from the reception section, the service is slow and poor, the rooms are not clean and dusty, I did not find a level of service worthy of five stars, the quality of the food is very poor, the service in the main restaurant is almost non-existent, there is no interest from the waiters to the guests, there is no follow-up, very bad experience. I would not recommend this hotel to anyone
Frequently asked questions
Mövenpick Hotel & Apartments Bur Dubai is located at Oud Metha Street, the old city centre of Dubai.
Mövenpick Hotel & Apartments Bur Dubai address is 19th Street, Oud Metha, Dubai.
Mövenpick Hotel & Apartments Bur Dubai is in close proximity to the Dubai Frame, Dubai Fountain, Wafi Mall, Dubai Mall and Burj Khalifa.
Mövenpick Hotel & Apartments Bur Dubai provides a free daily shuttle to Dubai Mall and Kite Beach. See our website for our shuttle bus times.
Mövenpick Hotel & Apartments Bur Dubai opened in October 2000, and was extensively renovated in 2019.