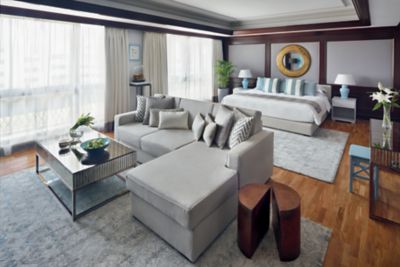 Mövenpick Hotel & Apartments Bur Dubai
Mövenpick Hotel & Apartments Bur Dubai
Give colour to your Dubai visit with a stay at Mövenpick Hotel & Apartments Bur Dubai, situated close to key commercial areas, shopping malls and attractions in Oud Metha, a central business district in Bur Dubai. Several destinations can be reached within 10 minutes, including Dubai Healthcare City, Dubai World Trade Centre and Dubai International Airport.
Make yourself at home in our 255 luxury hotel rooms and suites, or choose one of 57 stylish hotel apartments, with a kitchen and up to three bedrooms. We are pleased to offer complimentary Wi-Fi in all rooms, each thoughtfully designed with its own artworks and decor. Executive Lounge access is included for some rooms.
In our 5-star Dubai hotel you can enjoy everything from North Indian and Lebanese cuisine, to international flavours and poolside refreshments in our seven restaurants and bars, as well as a nightclub. Unwind at the rooftop pool or fitness centre, enjoy a treatment at the salon or simply marvel at the art showcased around the hotel.
Choose the Oud Metha ballroom with its hydraulic stage for spectacular product launches, business functions and unforgettable weddings, or book one of four meeting venues for your Dubai conferences - complete with free Wi-Fi and valet parking.
Restaurants & Bars
The Place to Savour Life
At Mövenpick Hotel & Apartments Bur Dubai, we believe in indulgence done right, treating our guests to deliciously fresh cuisine, abundant treats and flavours that are unmistakably Mövenpick. Our 5 star hotel offers an array of dining options in the heart of Bur Dubai.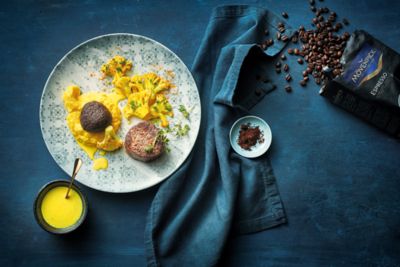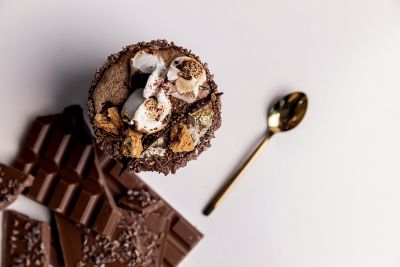 scroll up for previous option
Chocolate Hour
Tick-tock, it's chocolate-o'clock at Mövenpick Hotel & Apartments Bur Dubai. Enjoy up 60 mouth-watering minutes of cocoa indulgence every afternoon, making sure your day's a delicious one.
scroll to show detail options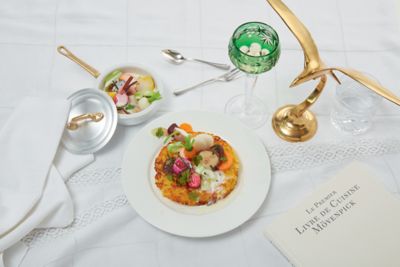 scroll up for previous option
Signature Flavours
Swiss dishes like you've never tasted before, prepared with care and served from the heart in our restaurants worldwide. Experience your taste of Switzerland at the 5 star Mövenpick Hotel & Apartments Bur Dubai.
scroll to show detail options
Facilities & Activities
Where Life Tastes Sweeter
Experience the good life in Bur Dubai at Mövenpick Hotel & Apartments Bur Dubai. From sunny pool days to energising workouts to immersive cultural experiences, there is plenty to do during your stay in Dubai.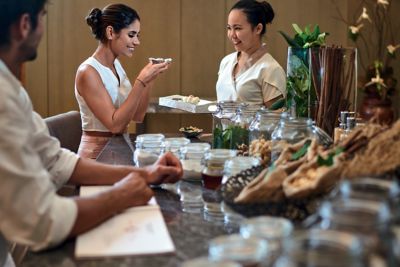 Meetings & Celebrations
Memorable Meetings & Sparkling Celebrations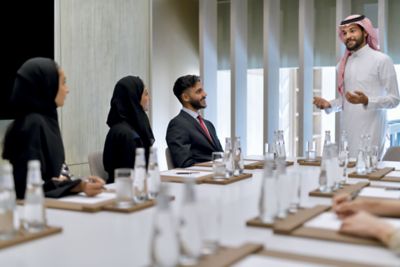 scroll up for previous option
Meetings that satisfy
With enticing meeting and event venues in Bur Dubai and a menu of professional services, the meeting solutions at Mövenpick Hotel & Apartments Bur Dubai are a recipe for success.
Find out more
scroll to show detail options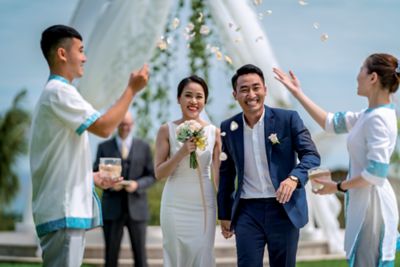 scroll up for previous option
Events bursting with flavour
With a touch of sugar, spice and everything nice, we'll help you celebrate life's rich moments.
Find out more
scroll to show detail options
Location & contact
Location
19th Street Oud Metha, Opposite American Hospital, PO BOX 32733
0
DUBAI
United Arab Emirates
Reviews
Abdulla S
24/09/2022 From Tripadvisor
Grt staffs and professional service
I have enjoyed my stay in movenpick. Noora . Shameer and the shuttle bus driver who was always greeting with a smile (forgot his name) where a big help and really appreciate the staff. The rooms where cleaned and maintained. And the food was really amazing .
Yunus B
21/09/2022 From Tripadvisor
Sommerset bar at Movenpick in Bur Dubai
I am visiting Sommerset every time I come to Dubai. Severa and the team always makes this place as our home place. We love this place, food and beverage, customer service are always Top Notch and exceed our expectations. Highly recommended to visit if you are in Dubai Please keep up doing the good work. Regards, Yunus
Bulls79
18/09/2022 From Tripadvisor
like 2-3 star hotel
We were very disappointed with this hotel, especially since it was supposed to be a 5-star establishment! We stayed on the 5th floor of the apartment hotel building, which requires daily walks to the other hotel building, which houses the breakfast buffet (about 1-2 minutes outside in the hot weather), and back to the apartment building. The rooms are spacious, which is a good thing, but the lighting is poor; the rooms are always dark even when all the lights are turned on, and some of the dimmer lights do not work properly, blinking. The bathrooms look old, especially the shower, and the water pressure is low; I called Room Service about it, and they came to check and said it's normal! The location of the hotel is pretty good, which is the only thing i like about it. And the quietness as well... As a 5 start hotel, i was expecting more actually.
iainm684
20/08/2022 From Tripadvisor
No facilities for teenagers
We arrived at this hotel full of optimism. Checked in fine and went to our room. Having paid extra for 4 adults even though one of our party is only 13yrs we discovered only 3 beds in the room, this was at 2am by the way. After a phone call to reception they told us it would be another 138 dirhams (£38.00) for the extra bed. We had already paid for an extra bed! Needless to say we refused to pay it. 10 minutes later 4th bed turned up. The hotel sells itself as a family hotel aswell as for business people. However, the use of a table tennis table on the roof top next to the swimming pool does not constitute for families. The hotel has a sports bar equipped with widescreen televisions and a Pool table, when we went to watch a match in the bar and shoot some pool with the kids for the evening. Only to be told that we weren't allowed in with them as they weren't 21. Now I understand it if you were in a public bar and they were concerned about their license but this is a private bar in a hotel. They weren't going to be on their own in there and they certainly wouldn't have been drinking alcohol. They then told us to go up to the roof top pool where they could play ping pong. We had already been there earlier in the day and to be honest we didn't want to go back there again, so we asked the question what do you do with teenagers in this hotel, to be told by reception…Take them out! Take them out where exactly? That doesn't cost an arm and a leg? It's nice sometimes to just be able to relax and have a night off from going out but sadly this hotel doesn't want you to do that. We will definitely return to Dubai but sadly not to this hotel. The staff are great but the hotel needs to change its description to, for adults and business people only not families.
varunt452
11/08/2022 From Tripadvisor
Executive lounge and cocktail hours a real disappointment. Otherwise a good stay
Overall great property, hotel and stay. Has a nice pub staff, Jinal and team at the pub amazing. Indian restaurant is good, middle eastern bar and restaurant seems inviting, and a good night club with themed nights. Small but nice pool. However, I particularly selected and paid a premium for the executive room primarily to access evening cocktail hours, but the service was very poor and therefore experienced zero value from the executive lounge cocktail hours. Must also note the finger food spread during cocktail hours is comparatively poor to other similar properties. The one to two staff covering the lounge were very over stretched particularly during cocktail hours, and staff frustrations would often spillover to patrons who were forever waiting for the expected prompt Accor service. Check out staff did advise to notify of next stay in advance so they can ensure a improved experience. I will be staying at the property again soon, so look forward to feeding back the new improved experience as promised by the hotel staff. Good location. Plenty of eateries within short walking distance. 10 to 15 minute taxi from the airport. A mall or 2, and metro station within 15 to 20 minute walking distance. Plenty of health care and hospitals in the vicinity. Dubai Mall, La Mer beach 15 to 20 minute taxi ride away. Close to most touristy and business hot spots in terms of a short taxi ride away. Hotel tucked away in a relatively quite place relative to the glitz of Dubai.
Frequently asked questions
Mövenpick Hotel & Apartments Bur Dubai is located at Oud Metha Street, the old city centre of Dubai.
Mövenpick Hotel & Apartments Bur Dubai address is 19th Street, Oud Metha, Dubai.
Mövenpick Hotel & Apartments Bur Dubai is in close proximity to the Dubai Frame, Dubai Fountain, Wafi Mall, Dubai Mall and Burj Khalifa.
Mövenpick Hotel & Apartments Bur Dubai provides a free daily shuttle to Dubai Mall and Kite Beach. See our website for our shuttle bus times.
Mövenpick Hotel & Apartments Bur Dubai opened in October 2000, and was extensively renovated in 2019.