Mövenpick Hotel & Apartments Bur Dubai
Mövenpick Hotel & Apartments Bur Dubai
Give colour to your Dubai visit with a stay at Mövenpick Hotel & Apartments Bur Dubai, situated close to key commercial areas, shopping malls and attractions in Oud Metha, a central business district in Bur Dubai. Several destinations can be reached within 10 minutes, including Dubai Healthcare City, Dubai World Trade Centre and Dubai International Airport.
Make yourself at home in our 255 luxury hotel rooms and suites, or choose one of 57 stylish hotel apartments, with a kitchen and up to three bedrooms. We are pleased to offer complimentary Wi-Fi in all rooms, each thoughtfully designed with its own artworks and decor. Executive Lounge access is included for some rooms.
In our 5-star Dubai hotel you can enjoy everything from North Indian and Lebanese cuisine, to international flavours and poolside refreshments in our seven restaurants and bars, as well as a nightclub. Unwind at the rooftop pool or fitness centre, enjoy a treatment at the salon or simply marvel at the art showcased around the hotel.
Choose the Oud Metha ballroom with its hydraulic stage for spectacular product launches, business functions and unforgettable weddings, or book one of four meeting venues for your Dubai conferences - complete with free Wi-Fi and valet parking.
Restaurants & Bars
The Place to Savour Life
At Mövenpick Hotel & Apartments Bur Dubai, we believe in indulgence done right, treating our guests to deliciously fresh cuisine, abundant treats and flavours that are unmistakably Mövenpick. Our 5 star hotel offers an array of dining options in the heart of Bur Dubai.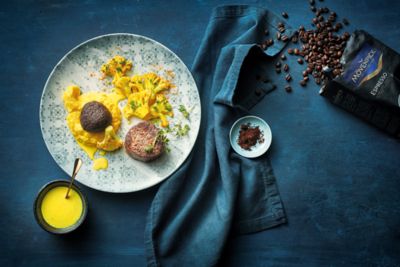 Facilities & Activities
Where Life Tastes Sweeter
Experience the good life in Bur Dubai at Mövenpick Hotel & Apartments Bur Dubai. From sunny pool days to energising workouts to immersive cultural experiences, there is plenty to do during your stay in Dubai.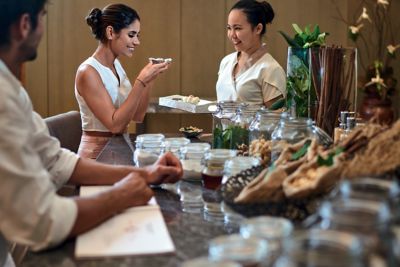 Meetings & Celebrations
Memorable Meetings & Sparkling Celebrations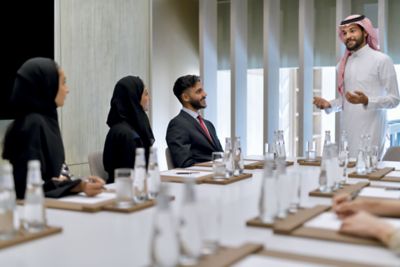 scroll up for previous option
Meetings that satisfy
With enticing meeting and event venues in Bur Dubai and a menu of professional services, the meeting solutions at Mövenpick Hotel & Apartments Bur Dubai are a recipe for success.
Find out more
scroll to show detail options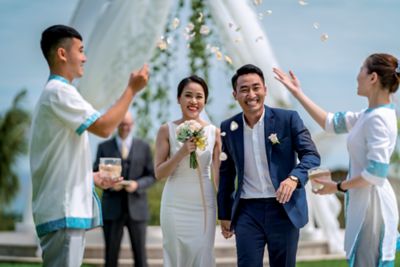 scroll up for previous option
Events bursting with flavour
With a touch of sugar, spice and everything nice, we'll help you celebrate life's rich moments.
Find out more
scroll to show detail options
Location & contact
Location
19th Street Oud Metha, Opposite American Hospital, PO BOX 32733
0
DUBAI
United Arab Emirates
Reviews
varunt452
11/08/2022 From Tripadvisor
Executive lounge and cocktail hours a real disappointment. Otherwise a good stay
Overall great property, hotel and stay. Has a nice pub staff, Jinal and team at the pub amazing. Indian restaurant is good, middle eastern bar and restaurant seems inviting, and a good night club with themed nights. Small but nice pool. However, I particularly selected and paid a premium for the executive room primarily to access evening cocktail hours, but the service was very poor and therefore experienced zero value from the executive lounge cocktail hours. Must also note the finger food spread during cocktail hours is comparatively poor to other similar properties. The one to two staff covering the lounge were very over stretched particularly during cocktail hours, and staff frustrations would often spillover to patrons who were forever waiting for the expected prompt Accor service. Check out staff did advise to notify of next stay in advance so they can ensure a improved experience. I will be staying at the property again soon, so look forward to feeding back the new improved experience as promised by the hotel staff. Good location. Plenty of eateries within short walking distance. 10 to 15 minute taxi from the airport. A mall or 2, and metro station within 15 to 20 minute walking distance. Plenty of health care and hospitals in the vicinity. Dubai Mall, La Mer beach 15 to 20 minute taxi ride away. Close to most touristy and business hot spots in terms of a short taxi ride away. Hotel tucked away in a relatively quite place relative to the glitz of Dubai.
Mout01
08/08/2022 From Tripadvisor
Stay in the hotel for 2 weeks
The service provided by the staff was outstanding. Check in and check out was ok and we received a welcome drink as an Accor member.Buffet Breakfast at the fountain restaurant was good and had a lot of varieties. If you like Indian food you should try Chutney restaurant on the second floor. The housekeeping department did a very good job to keep the hotel clean. The hotel looks like 3 stars but the service provided make you feel like you were staying in a 5 stars hotel. Metro is 15 minutes walk which was challenging for me since I was with small children . Taxi can reach most of the attractions within 12 to 15 min . We enjoyed our stay
MohsenSaleh1
02/08/2022 From Tripadvisor
Cozy
Nice welcoming hotel Good room service Nice spacious rooms Cooperative welcoming stuff I liked the lounge too I really enjoyed my stay For sure will do it again & u fortunately I missed my breakfast 😂
dnambale
27/07/2022 From Tripadvisor
David
Behind a beautiful hotel lobby are stale, poorly maintained apartments. Reception demands a deposit even when rooms are prepaid. They ask for your credit card to do pre authorization but actually charge it instantly. On checkout you are told deposit takes 4-5 days! Shrewd way of borrowing and using customers money for a few days. The male receptionists have a condenscending attitude especially towards black guests.
70navidk
19/07/2022 From Tripadvisor
Movenpick hotel
What a great stay at this fancy hotel with an expert cleaning team. Especial thanks to Heera and Sai for making our trip flawless and clean. An example warranting attention was that when i was shocked with this magnificent towel style .. I recommend this hotel apartment to all.
Frequently asked questions
Mövenpick Hotel & Apartments Bur Dubai is located at Oud Metha Street, the old city centre of Dubai.
Mövenpick Hotel & Apartments Bur Dubai address is 19th Street, Oud Metha, Dubai.
Mövenpick Hotel & Apartments Bur Dubai is in close proximity to the Dubai Frame, Dubai Fountain, Wafi Mall, Dubai Mall and Burj Khalifa.
Mövenpick Hotel & Apartments Bur Dubai provides a free daily shuttle to Dubai Mall and Kite Beach. See our website for our shuttle bus times.
Mövenpick Hotel & Apartments Bur Dubai opened in October 2000, and was extensively renovated in 2019.