Mövenpick Hotel & Apartments Bur Dubai
Restaurants & Bars
The Place to Savour Life
We believe in indulgence done right, treating our guests to deliciously fresh cuisine, abundant treats and flavours that are unmistakably Mövenpick, all served with a generous portion of heartfelt care.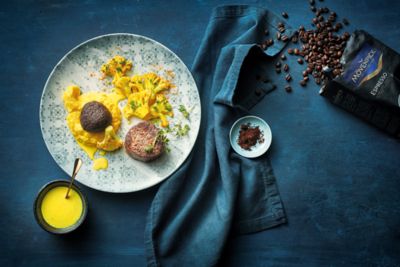 Facilities & Activities
Where Life Tastes Sweeter
Help yourself to the good life at Mövenpick. From sunny pool days to indulgent spa time, energising workouts to immersive cultural experiences, we invite you to drink it all in.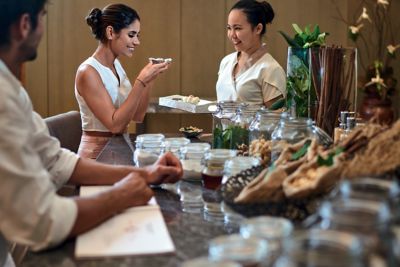 Meetings & Celebrations
Memorable Meetings & Sparkling Celebrations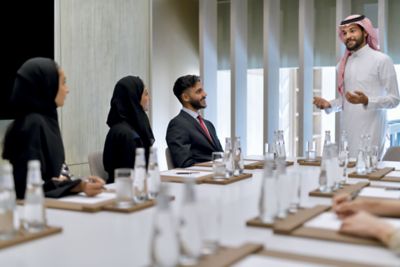 scroll up for previous option
Meetings that satisfy
With enticing venues and a menu of professional services, our meetings solutions are a recipe for success.
Find out more
scroll to show detail options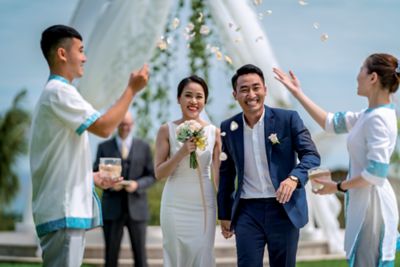 scroll up for previous option
Events bursting with flavour
With a touch of sugar, spice and everything nice, we'll help you celebrate life's rich moments.
Find out more
scroll to show detail options
Location & contact
Location
19th Street Oud Metha, Opposite American Hospital, PO BOX 32733
0
DUBAI
United Arab Emirates
Reviews
Mout01
08/08/2022 From Tripadvisor
Stay in the hotel for 2 weeks
The service provided by the staff was outstanding. Check in and check out was ok and we received a welcome drink as an Accor member.Buffet Breakfast at the fountain restaurant was good and had a lot of varieties. If you like Indian food you should try Chutney restaurant on the second floor. The housekeeping department did a very good job to keep the hotel clean. The hotel looks like 3 stars but the service provided make you feel like you were staying in a 5 stars hotel. Metro is 15 minutes walk which was challenging for me since I was with small children . Taxi can reach most of the attractions within 12 to 15 min . We enjoyed our stay
MohsenSaleh1
02/08/2022 From Tripadvisor
Cozy
Nice welcoming hotel Good room service Nice spacious rooms Cooperative welcoming stuff I liked the lounge too I really enjoyed my stay For sure will do it again & u fortunately I missed my breakfast 😂
dnambale
27/07/2022 From Tripadvisor
David
Behind a beautiful hotel lobby are stale, poorly maintained apartments. Reception demands a deposit even when rooms are prepaid. They ask for your credit card to do pre authorization but actually charge it instantly. On checkout you are told deposit takes 4-5 days! Shrewd way of borrowing and using customers money for a few days. The male receptionists have a condenscending attitude especially towards black guests.
70navidk
19/07/2022 From Tripadvisor
Movenpick hotel
What a great stay at this fancy hotel with an expert cleaning team. Especial thanks to Heera and Sai for making our trip flawless and clean. An example warranting attention was that when i was shocked with this magnificent towel style .. I recommend this hotel apartment to all.
TaltonTravelnet
16/07/2022 From Tripadvisor
Luxury Hotel close to Mall and Burj Khalifa
This hotel was a great choice. I am a travel agent that planned a 5 day stay for a group of 11 adults including myself. This hotel was included as part of a tour package from a tour operator. The hotel was Check In was a smooth process. upon arrival we had cold drinks presented while we checked in. All of party's arrival details were on file and there were no misrepresentations. Accommodations were great. The room was modern, spacious and clean. Had a nice metropolitan luxury feel. Beds were super comfortable. Everything worked in the room. The hotel was able to accommodate a requested upgrade for my primary client in the group after a terrible flight delay. The tub was a little difficult to get into and out of so if one has accessibility issues I think you should be sure to make it known and the hotel will likely have a solution for you. There is a nice club and a bar on the 2nd floor. There is also a Starbucks there and I think an Indian night club. The restaurant was clean, food presentation was great, food variety was not the best but very tasty. The restaurant staff was very accommodating and provided a birthday cake for my client which was very good. There is a nice roof top pool and bar area as well as a very pretty courtyard. We were there in the summer so we really did not spend a lot of time at either as it was much too hot. The hotel also was very accommodating when we asked to hire the hotel bus to take us to the marina and to Diera Souk. They communicated with us via WhatsApp. Kudos to the Staff that I interacted with that included Rogine, Ali, Hari, Javeed, Venkat - and their teams- were all of great service.
Frequently asked questions
Mövenpick Hotel & Apartments Bur Dubai is located at Oud Metha Street, the old city centre of Dubai.
Mövenpick Hotel & Apartments Bur Dubai address is 19th Street, Oud Metha, Dubai.
Mövenpick Hotel & Apartments Bur Dubai is in close proximity to the Dubai Frame, Dubai Fountain, Wafi Mall, Dubai Mall and Burj Khalifa.
Mövenpick Hotel & Apartments Bur Dubai provides a free daily shuttle to Dubai Mall and Kite Beach. See our website for our shuttle bus times.
Mövenpick Hotel & Apartments Bur Dubai opened in October 2000, and was extensively renovated in 2019.