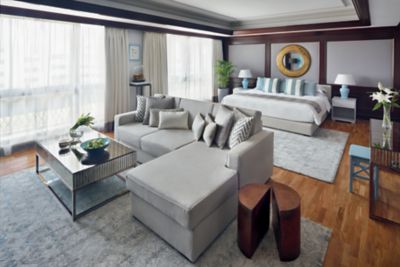 Mövenpick Hotel & Apartments Bur Dubai
Mövenpick Hotel & Apartments Bur Dubai
Give colour to your Dubai visit with a stay at Mövenpick Hotel & Apartments Bur Dubai, situated close to key commercial areas, shopping malls and attractions in Oud Metha, a central business district in Bur Dubai. Several destinations can be reached within 10 minutes, including Dubai Healthcare City, Dubai World Trade Centre and Dubai International Airport.
Make yourself at home in our 255 luxury hotel rooms and suites, or choose one of 57 stylish hotel apartments, with a kitchen and up to three bedrooms. We are pleased to offer complimentary Wi-Fi in all rooms, each thoughtfully designed with its own artworks and decor. Executive Lounge access is included for some rooms.
In our 5-star Dubai hotel you can enjoy everything from North Indian and Lebanese cuisine, to international flavours and poolside refreshments in our seven restaurants and bars, as well as a nightclub. Unwind at the rooftop pool or fitness centre, enjoy a treatment at the salon or simply marvel at the art showcased around the hotel.
Choose the Oud Metha ballroom with its hydraulic stage for spectacular product launches, business functions and unforgettable weddings, or book one of four meeting venues for your Dubai conferences - complete with free Wi-Fi and valet parking.
Restaurants & Bars
The Place to Savour Life
At Mövenpick Hotel & Apartments Bur Dubai, we believe in indulgence done right, treating our guests to deliciously fresh cuisine, abundant treats and flavours that are unmistakably Mövenpick. Our 5 star hotel offers an array of dining options in the heart of Bur Dubai.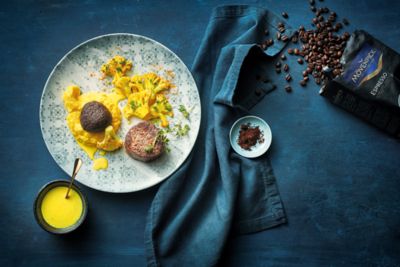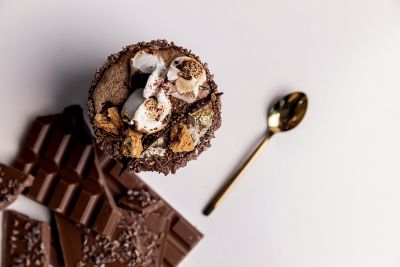 scroll up for previous option
Chocolate Hour
Tick-tock, it's chocolate-o'clock at Mövenpick Hotel & Apartments Bur Dubai. Enjoy up 60 mouth-watering minutes of cocoa indulgence every afternoon, making sure your day's a delicious one.
scroll to show detail options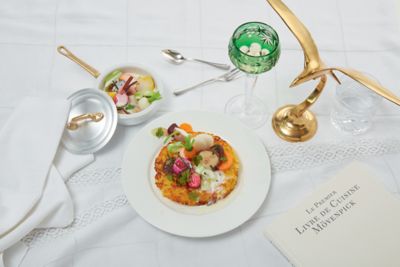 scroll up for previous option
Signature Flavours
Swiss dishes like you've never tasted before, prepared with care and served from the heart in our restaurants worldwide. Experience your taste of Switzerland at the 5 star Mövenpick Hotel & Apartments Bur Dubai.
scroll to show detail options
Facilities & Activities
Where Life Tastes Sweeter
Experience the good life in Bur Dubai at Mövenpick Hotel & Apartments Bur Dubai. From sunny pool days to energising workouts to immersive cultural experiences, there is plenty to do during your stay in Dubai.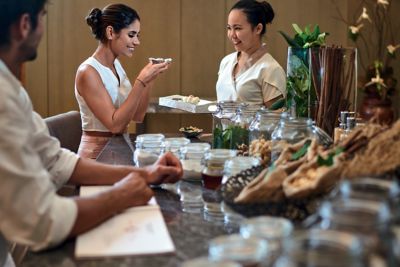 Meetings & Celebrations
Memorable Meetings & Sparkling Celebrations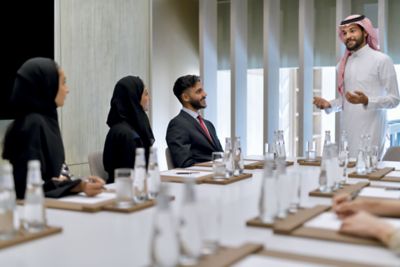 scroll up for previous option
Meetings that satisfy
With enticing meeting and event venues in Bur Dubai and a menu of professional services, the meeting solutions at Mövenpick Hotel & Apartments Bur Dubai are a recipe for success.
Find out more
scroll to show detail options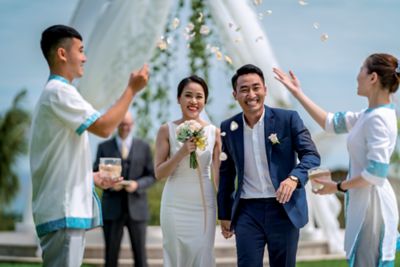 scroll up for previous option
Events bursting with flavour
With a touch of sugar, spice and everything nice, we'll help you celebrate life's rich moments.
Find out more
scroll to show detail options
Location & contact
Location
19th Street Oud Metha, Opposite American Hospital, PO BOX 32733
0
DUBAI
United Arab Emirates
Reviews
khalidturk
15/11/2022 From Tripadvisor
A week at Move and peek (Movenpick)
This hotel has its benefits and has its downfalls. Most beneficial is if you need to go to have treatment at the American Hospital in Dubai which is across the road. Another good thing is that Starbucks is renting space just there and perfect for relaxing break. We encountered rude staff and some great staff but generally this is not a 5 star trained staff. I would give their training 3 stars. The music in the lobby is always too loud and overbearing through the loudspeakers. And in the evenings there is music competing between the speakers in their lobby, live music from the Indian restaurant and loud music from the bar!!! What can you listen to other than noise pollution!! The internet was bad. Has to call maintenance but they could do anything about it. In the end I purchased a mifi and subscribed to 5G but because of the building access was mostly LTE 🤷🏻‍♂️. Another annoying thing was that there was no dress code for the visitors. During breakfast most of the visitors were coming down for their breakfast in their pajamas!! I didn't know I was a guest in their house 🤦🏻‍♂️. The room was comfortable overall. The bathroom shower glass is too narrow and after every shower the floor is all wet. The housekeeping boy was very efficient. His name is Balmiki and he should be appreciated. He would clean the room literally in less than 10 minutes. Also at the Fountain restaurant Griffin was truly accommodating. Must also be commended. To end my review I give this hotel 3 stars
Abdullah9634
31/10/2022 From Tripadvisor
Great location with beautiful building with worst staff
Nice property with all amenities good location easy approach i give five out five for hotel building and amenities but very poor hospitality pathetic front desk staff they dont know the h of hospitality really disappointed with front desk staff specifically the fair short height guy i dont remember his name but really disappointed with him i wont recommend any one to stay in movenpick bur dubai
Trickyreds
29/10/2022 From Tripadvisor
Great stay
Stayed here for 11 nights and had a very good stay. The entrance to the hotel is great and very eye catching, you arrive to the hotel with people already stood there to welcome you to the hotel and assist you with any bags or suitcases you have. Check in was smooth, we arrived slightly earlier due to our flight and Denise on reception helped us get into our room earlier to accommodate for us. Breakfast, we had no issues with the food, there's always something to eat. The only slight issue we had with breakfast time is, there should be more tables and maybe a bigger breakfast area for the food it's self as you could be stood waiting 15/20 minutes for an omelette. We also ate at chutneys which I highly recommend to anyone who is staying!! We had food a few times in the Somerset's sports bar, which we had no issues with and also portion sizes was good. The pool area could do with a-bit of work doing to it. The kids area of the pool could maybe be extended so their not running around and jumping in around the deeper end of the pool where it tends to be just adults. The service up around the pool bar is poor. The life guard and the lad running the pool bar are too busy chatting every day forgetting about people's food and drinks. 1 day we waited 1.5 hours for 2 drinks and 1 ice cream. If you need any advice on travel or are unsure on any travel around Dubai speak to Francis who is extremely helpful and honest with what's best to do. The room we had was very spacious plenty of room for storage and a nice touch from the hotel of free bottles of water every day. Overall it was a fantastic stay for a special holiday for us. A massive mention to Denise, Edwin, Francis and Javed who made our stay that extra bit special.
sachin c
28/10/2022 From Tripadvisor
Worst Service
As i visit this hotel on 15 th of September 2022 to 19 of September 2022, moreover the Indian food from chutney restaurant is really awesome as i order chicken tikka masal and mutton briyani mutton is so cooked properly that i has my best briyani over there a part from food the service of the housekeeping is really poor as i always mention to clean my room but out of my 5 night stay the room was clean only 2 times and the have untrained staff as i already mention DND on my room but still the ring the door bell and disturb again and again and at the time of breakfast they are not manged properly as they organised properly
qutaibamahdijasima
28/10/2022 From Tripadvisor
Garden lounge
Garden lounge was excellent ,Luzi was great, friendly and very efficient shisha was perfect I can debate best in dubai , the wide screen is very nice to watch sports the shisha man will make sure your shisha always in good shape . The hotel in general is excellent.
Frequently asked questions
Mövenpick Hotel & Apartments Bur Dubai is located at Oud Metha Street, the old city centre of Dubai.
Mövenpick Hotel & Apartments Bur Dubai address is 19th Street, Oud Metha, Dubai.
Mövenpick Hotel & Apartments Bur Dubai is in close proximity to the Dubai Frame, Dubai Fountain, Wafi Mall, Dubai Mall and Burj Khalifa.
Mövenpick Hotel & Apartments Bur Dubai provides a free daily shuttle to Dubai Mall and Kite Beach. See our website for our shuttle bus times.
Mövenpick Hotel & Apartments Bur Dubai opened in October 2000, and was extensively renovated in 2019.