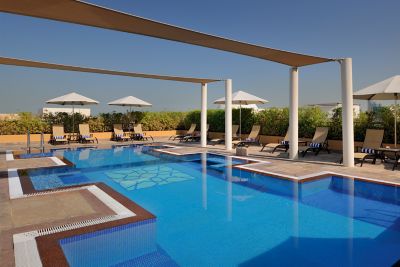 Restaurants & Bars
The Place to Savour Life
We believe in indulgence done right, treating our guests to deliciously fresh cuisine, abundant treats and flavours that are unmistakably Mövenpick, all served with a generous portion of heartfelt care.
Facilities & Activities
Where Life Tastes Sweeter
Help yourself to the good life at Mövenpick. From sunny pool days to indulgent spa time, energising workouts to immersive cultural experiences, we invite you to drink it all in.
Meetings & Celebrations
Memorable Meetings & Sparkling Celebrations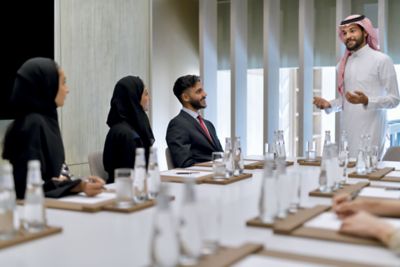 scroll up for previous option
Meetings that satisfy
With enticing venues and a menu of professional services, our meetings solutions are a recipe for success.
Find out more
scroll to show detail options
Practical Information
Practical Information
Reviews
46karimaa
06/08/2022 From Tripadvisor
ACCOR LIVE LIMITLEES
I am staying in the hotel more than 10 days Room 505 im really happy to stay..the staff are very friendly specilaly mr.Amer and Ajith from spices restaurant and karrem from réception very help full thank you movempick
Najiawad
02/08/2022 From Tripadvisor
Good services and helpful staff
I would love to thank the hotel management for their effort to provide this amazing services and specially Mr.Buddhi . He was so helpful person and he was always there for us . And i will come again and again for sure . Plus the hotel location was amazing also .
kalquthmi
30/07/2022 From Tripadvisor
Excellent stay
Great experience and staff were very helpful. I believe that I'll repeat the experience soon and would like to thank All Accor for valuable membership & will try to try another hotels under same group as well.
211zaind
30/07/2022 From Tripadvisor
Movenpick
Very nice service and also the cleaning service it's very good i feel comfortable in this hotel and brenda is doing very well and the rest also the GYM is very nice but it need to be upgraded big love for this hotel
Priyavij54
27/07/2022 From Tripadvisor
Lovely hotel
The stay was comfortable and welcoming .It was our good choice to book there with the offers and surely visiting again and recommending.Appreciate the reception for quick contact and customer service.