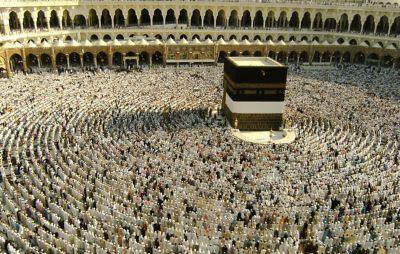 Restaurants & Bars
The Place to Savour Life
We believe in indulgence done right, treating our guests to deliciously fresh cuisine, abundant treats and flavours that are unmistakably Mövenpick, all served with a generous portion of heartfelt care.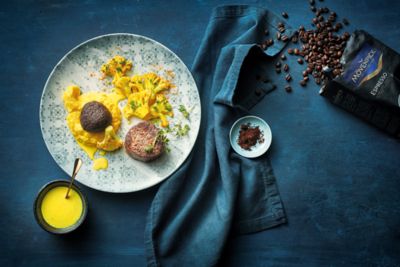 Facilities & Activities
Where Life Tastes Sweeter
Help yourself to the good life at Mövenpick. From sunny pool days to indulgent spa time, energising workouts to immersive cultural experiences, we invite you to drink it all in.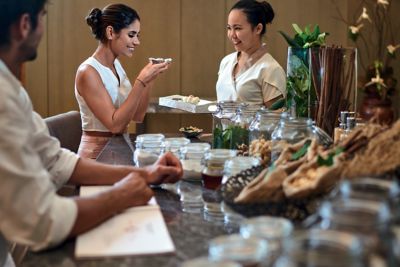 Practical Information
Practical Information
Reviews
ma200610
27/06/2022 From Tripadvisor
I thank the customer receptionist Abdulaziz
I thank the customer receptionist Abdulaziz Nice skill and handling He was helpful and kind and we felt very welcome and well It was a reason to extend our stay for more than the prescribed period because we felt happy
LAILA A
14/06/2022 From Tripadvisor
Great Customer Service and Location
I would like to recognize Ms. Zuhoor from guest relations, Mr. Fahad Al-Otsibi(Duty Manager) and Mr. Shoukat head of housekeeping for being very helpful and highly professional. They tried their best to accommodate my needs.
abcdefghi_lmnopqrst4
02/06/2022 From Tripadvisor
Fantastic
Love deluxe king suite. Each on of us prays we get to book this at the same 50% rate during Ramadhan. I'd love to come book this again and again as their service and place feels like home. It's incomparable to many other hotels in the tower.
zadjali2022
11/05/2022 From Tripadvisor
Great location, good hospitality
Amazing location in the Towers close to Kaaba. Friendly staff and helpful, good food and clean rooms. Duty Manager Adil, was very friendly and supportive when requested for late check-out. Check-in was easy as I registered online.
yasserk505
23/04/2022 From Tripadvisor
Over priced and not the greatest service, does not compare to your other hotels globally
Not thrilled, wont be staying in it next time when in Makkah. The pictures online were something and the actual thing was something else. Also the cleanliness of the hotel and the lobby need some work, although new the hotel already looks outdated.