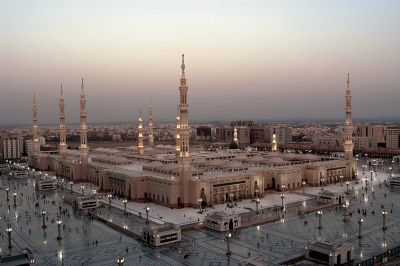 Madinah Mövenpick Hotel
Located in the modern city of Madinah, Madinah Mövenpick Hotel is ideally situated for visitors to the city. The Holy Mosque, Al Rawda Al Sharifa and Al Baqie are all within a few minutes of our 5 star hotel. During your stay take in the city view from one of our luxurious hotel rooms and suites.
A variety of dining choices awaits you. Al Salam Restaurant offers an international buffet, whereas delicious Mövenpick premium ice cream, snacks, cakes and coffee can be enjoyed at Rotana Café. For guests who prefer the comfort of their room, 24-hour room service is available.
Madinah Mövenpick Hotel offers a selection of meeting and conference rooms accommodating up to 350 guests, as well as the Al Nada Ballroom, ideal for wedding receptions and special events. All of our rooms are fully equipped with Wi-Fi and audio-visual equipment.
Restaurants & Bars
The Place to Savour Life
At Madinah Mövenpick Hotel, we believe in indulgence done right, treating our guests to deliciously fresh cuisine, abundant treats and flavours that are unmistakably Mövenpick, all served with a generous portion of heartfelt care. Our 5 star hotel offers an array of dining options in the heart of Madinah.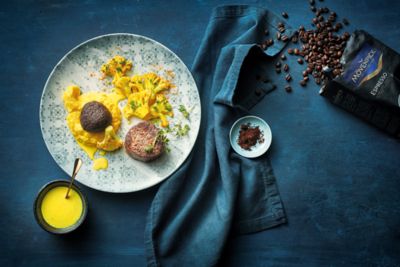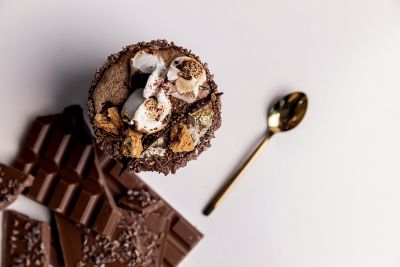 scroll up for previous option
Chocolate Hour
Tick-tock, it's mmm-o'clock at Madinah Mövenpick Hotel. Enjoy 60 minutes of cocoa indulgence every afternoon during your stay at our 5 star hotel.
scroll to show detail options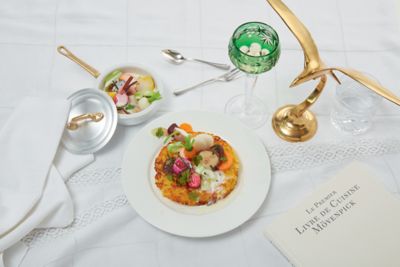 scroll up for previous option
Signature Flavours
Experience your taste of Switzerland at the 5 star Madinah Mövenpick Hotel.
scroll to show detail options
Facilities & Activities
Where Life Tastes Sweeter
Experience the good life in Madinah at Madinah Mövenpick Hotel.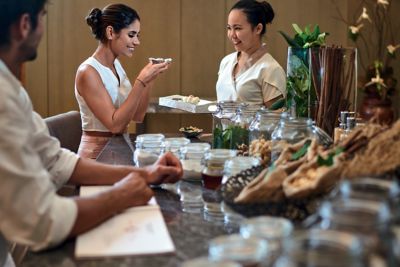 Meetings & Celebrations
Memorable Meetings & Sparkling Celebrations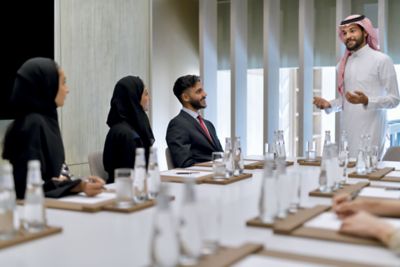 scroll up for previous option
Meetings that satisfy
With enticing meeting and event venues in Madinah and a menu of professional services, the meeting solutions at Madinah Mövenpick Hotel are a recipe for success.
Find out more
scroll to show detail options
Location & contact
Location
Abi Sayeed Al Khudri Street, Behind Shariah Court, Post Box 1582
41441
MADINAH AL MUNAWARAH
Saudi Arabia
Reviews
mkhadeer
25/12/2022 From Tripadvisor
The wort ever experience
I came here and is waiting to check in for almost 2 hours. It is 6:09pm and no rrom yet. Everyone of the staff says that the room is getting ready since 4:30pm and will be ready in 10 min. This is the last I will ever be staying here. I wish there was a Rating below 0. I am going to be writing to the ceo... Pathetic really Pathetic
Kashif R
23/12/2022 From Tripadvisor
Beware! Housekeeping can steal from the rooms!
We arrived early around 3pm with our family with kids. It took more than 3 hours to get us checked in. Wish the checkin process was better for groups. Our daughter left an iPad in the room on the day we checked out. It was extremely difficult to get a hold of someone at the hotel to help us get the iPad back. After few days, they sent us a pic of a different ipad they found, which is not ours. We tracked the iPad and it's in a computer/phone shop. It is evident that housekeeping stole it and sold it to that shop. Hotel has all the records of who cleaned our room upon checkout but is not taking any action. We are shocked to note that stealing is so casual in the holy city of our prophet. The hotel management is no longer responding, and our iPad is still there. So guys, please make sure to safeguard your belongings as the hotel looks the other way when things get stolen from the rooms.
Pathfinder111455
03/12/2022 From Tripadvisor
Superb service and great location.
Having stayed at all the 5 star hotels in the vacinity I can confirm the most important benefit of this hotel is the speed of lifts (especially important at busy Salah times) and few mins walk to Haram. Some hotels may appear closer but lifts take so long when busy. I especially liked the service from reception staff who take full ownership (and upgraded me to a huge suite as well as early checkin). Hamaad and Barkaat were amazing at breakfast. The staff here make it a 5 star for me. Its also a great place to explore newly rebuilt Masjid Bilal and family shopping/play areas. BIG 👍.
Mohammed Mohsin S
27/11/2022 From Tripadvisor
Amazing Experience!
Loved the hospitality by the hotel staff, especially the manager. they made up for the inconvenience we faced in locating the hotel through Google maps (for not a fault of theirs). On explaining our ordeal, the first thing we heard from the manager was - the well known phrase "Everything will be fine from here on, you are now in Madinah!" The hotel manager was thoroughly professional and very welcoming, We received a free upgrade to one of the best 1 bedroom suites the hotel had to offer and our check-out was extended to way beyond the latest cut-off time. Our kids even received special exclusive sweet treats on our way out. I would definitely recommend to all primarily for the value attached to the sheer human factor and the true essence and the reflection of the people of the city of our beloved Prophet (P.B.U.H.)
Wahdain
10/11/2022 From Tripadvisor
My visit to Madinah
Excellent cleanliness and value specious rooms but old furniture I registered for online check in but still the reception take time to enter my information the lounge need to renewed restaurant is not unavailable
Frequently asked questions
Madinah Mövenpick Hotel is located on King Faisal Street, Abi Sayeed Al Khudri Street in Madinah, K.S.A.
Find our Madinah Mövenpick Hotel at the following address: Sayeed Al Khurdi Street, PO box: 1582, Madinah 41441, K.S.A.
Madinah Mövenpick Hotel is in the centre of Madinah located to the south of the Holy Mosque. Just a few steps from Masjid Al Nabawi, also known as Al Haram, as well as the Al-Baqi cemetery and Masjid Bilal shopping centre.
Al Masjid an Nabawi, an Islamic Mosque, is just 5-10 minutes walk from Madinah Mövenpick Hotel.
Madinah Mövenpick Hotel opened on 1st January 2003 and have been serving our guests since then and providing great hospitality service.