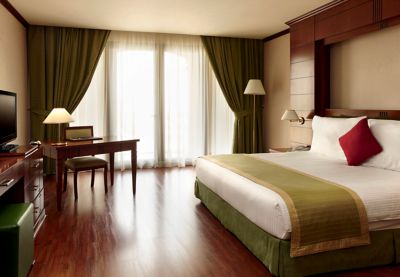 Restaurants & Bars
The Place to Savour Life
Mövenpick Hotel Jeddah We believes in indulgence done right, treating our guests to deliciously fresh cuisine, abundant treats and flavours that are unmistakably Mövenpick.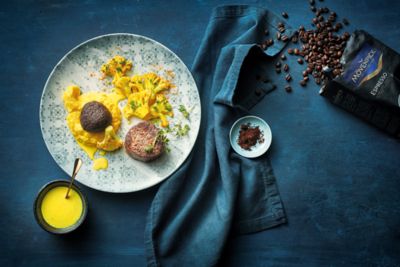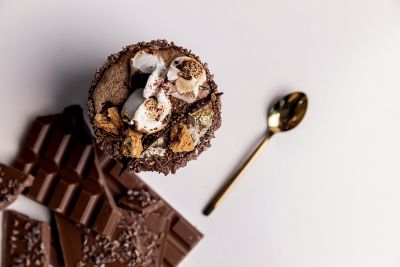 scroll up for previous option
Chocolate Hour
Enjoy 60 mouth-watering minutes of speciality chocolate creations at Mövenpick Hotel Jeddah during the daily Mövenpick Chocolate Hour.
scroll to show detail options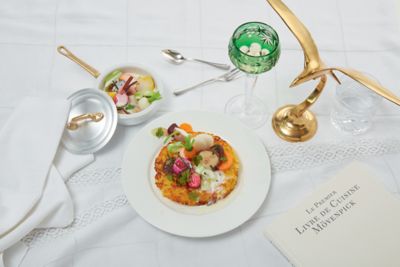 scroll up for previous option
Signature Flavours
Our talented chefs make sure that you always enjoy delicious dining experiences at Mövenpick Hotel City Star Jeddah. From delectable international buffets to themed nights and à la carte menus, you will not be left disappointed.
scroll to show detail options
Facilities & Activities
Where Life Tastes Sweeter
Experience the good life at Mövenpick Hotel Jeddah. From revitalising spa treatments to immersive cultural experiences, we invite you to experience it all.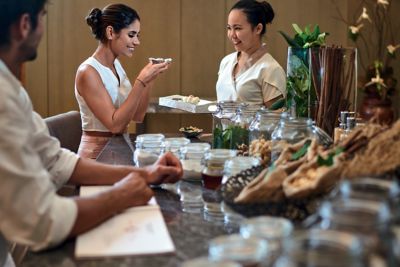 Meetings & Celebrations
Memorable Meetings & Sparkling Celebrations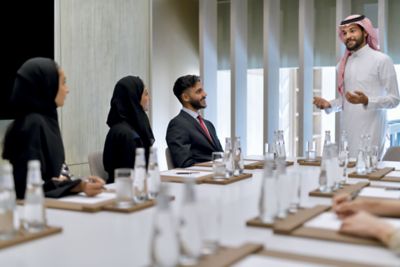 scroll up for previous option
Meetings that satisfy
Host your next event, business meeting, workshop or banquet at Mövenpick Hotel Jeddah.
Find out more
scroll to show detail options
Practical Information
Practical Information
Location & contact
Location
Al Madinah Munawarah Road, Adjacent To Mohammed Al Taweel, Street
21451
JEDDAH
Saudi Arabia
Reviews
Nancy A
01/11/2022 From Tripadvisor
Amazing feedback
Over all the hotel is very good regarding the service, food , hospitality in general very good and helpful. I would like to thank Rasheed from banqueting , he was super helpful. I would to thank Mahmoud in F & B staff , he is really very helpful due to my illness I couldn't forget the ginger and lemon. The receptionists are amazing and welcoming. The chefs are great thank for yummy food they served.
Passport42072509289
10/06/2022 From Tripadvisor
The worst hotel experience of my life
There was hair everywhere on the pillows and sheets. Paint on the wall was stained and cracked. The welcome fruit basket had a live fly in it. I'm just glad that I arrived late and tired and didn't notice the hair till next morning, otherwise I would have spent the night awake.
Hannisze
07/04/2022 From Tripadvisor
Beautiful hotel and excellent customer service!!
We stayed at this wonderful hotel twice, once at the beginning of our road trip around the country, and again at the end of our trip. We didn't realise there are more one Movenpick hotel along the Al Madinah Munawarah Road in Jeddah. In my haste to order an Uber cab from the airport, I accidentally put down the wrong Movenpick hotel. We had to get another taxi to finally get to this hotel, which is nearer to the airport compared to the other Movenpick. Upon entering the hotel, I was immediately charmed by its spaciousness and elegant décor. The Front Desk staff were very efficient in checking us in, and a staff named Sunjo from the concierge was very friendly and welcoming with his big smile. Our room was spacious too, and I love the old-world charm of the decor and furniture. The bed was comfortable and the hot shower was strong and reliable. Wifi was free and fast, and the room was very well cleaned during our stay. We had breakfast at the restaurant and were very satisfied with the variety of food being offered. Restaurant staff were also very accommodating and polite. A special mention to Rachid from Morocco, who never failed to ask us how our day went. When we returned to the hotel for the second time towards the end of our trip, Sunjo remembered us when he saw us again. That was a very nice feeling. We enjoyed our stay at this hotel very much, and will definitely stay here again if we ever return to visit Jeddah.
Javed K
22/03/2022 From Tripadvisor
Finally some nice service in Saudi Arabia
After staying at the Hilton in Medina and Fairmont Clock Tower in Makkah, we were pleasantly surprised with the high level of service at the Movenpick Hotel Jeddah. The two religious cities did not seem to care about customer service at all. This hotel was just the opposite. We had flight cancellations and issues with our visa so our originally party of six became a party of three. We reserved two rooms. The two previous cities didn't seem to care and didn't make any accommodations to help us, other than saying "sorry, your room is non-refundable" and get lost. Not even giving us a room upgrade. Upon check-in, Nola was extremely nice and helpful. She realized our reservation contains breakfast for six people, which we paid for, but there were only three of us. She was so nice and actually changed the reservation to we didn't have to pay for breakfast for my wife and children who were not able to come. One room was ready, the other wasn't. She realized my parents were old and said they can check in now and get comfortable and I can wait for the room. I wanted to order a pizza for delivery. She helped me install the local app Hunger Station and was extremely helpful. The breakfast was decent with many options. Staff was very helpful and actually seem to care which I had yet to experience in Saudi Arabia. The room was nice and clean and a Tim Hortons and Starbucks within walking distance. The only downside was the hot tub and sauna were not on. I waited a good half hour for things to heat up, but it never did. Thank for Movenpick for making our trip nice.
MarcoMnk
12/02/2022 From Tripadvisor
Not bad, but mediocre
I spent 3 nights at Movenpick Jeddah. The hotel is not bad, but it would totally need some renovation and refurbishing. The staff was very nice and helpful, but the room - especially the bathroom- was quite old and not worth the price. The swimming pool was closed for renovation but this was not mentioned on the hotel website while booking (just a few days ahead of my trip). I wouldn't recommend.