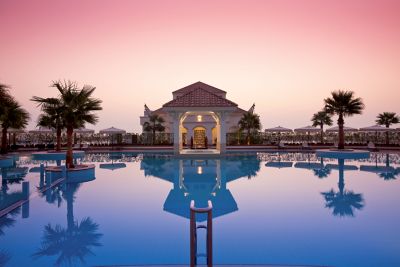 Mövenpick Al Khobar Beach
A resort-style living in Al Khobar
Welcome to Mövenpick Beach Resort Al Khobar, where celebrated Arabian hospitality meets with Western innovation, style and luxury.
Nestled on the shoreline of the Arabian Gulf, a true getaway awaits families, couples and corporate travellers alike. Designed for your comfort and enjoyment, our 36 contemporary and spacious deluxe villas exude a relaxed atmosphere complete with prime amenities. Experience our excellent resort facilities such as our private lagoon beach where you can ride our Jet Skis and Motorboats, a free-form outdoor swimming pool, a retreat wellness centre and on-site restaurants that offer a wide variety of tasty and nutritious dishes.
We warmly invite you to join us at our 5 star resort, whether for a long weekend, a short adventure, a honeymoon or a retreat, and immerse yourself in this exquisite resort-style living with us.
Restaurants & Bars
The Place to Savour Life
At Mövenpick Beach Resort Al Khobar, we believe in indulgence done right, treating our guests to deliciously fresh cuisine, abundant treats and flavours.  All our food is served with a generous portion of heartfelt care at our resort on Halfmoon Beach.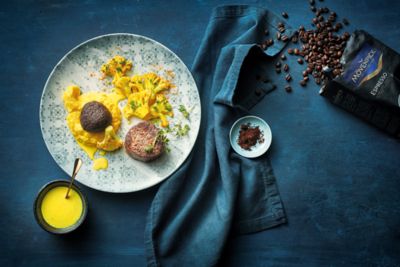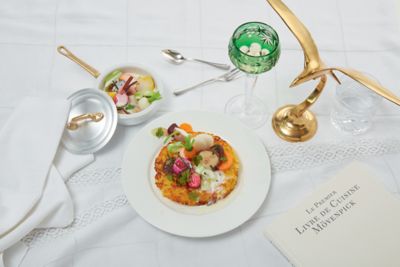 scroll up for previous option
Signature Flavours
Swiss dishes like you've never tasted before, prepared with care and served from the heart in our restaurants at Mövenpick Beach Resort Al Khobar.
scroll to show detail options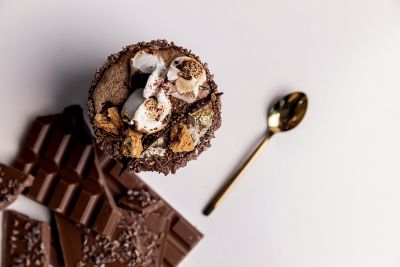 scroll up for previous option
Chocolate Hour
Join us for Chocolate Hour at Mövenpick Beach Resort Al Khobar on Halfmoon Beach and indulge in 60 minutes of mouth watering cocoa indulgence.
scroll to show detail options
Facilities & Activities
Where Life Tastes Sweeter
Help yourself to the good life at Mövenpick Beach Resort Al Khobar. From sunny pool days and relaxing on Halfmoon Beach, to indulgent spa time, energising workouts to immersive cultural experiences, there is plenty to do for guests to do during their stay in Al Khobar.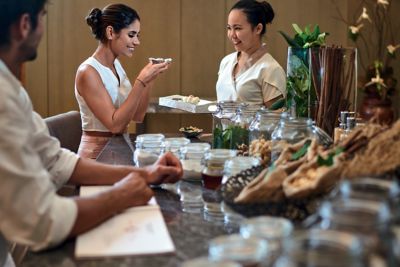 Meetings & Celebrations
Memorable Meetings & Sparkling Celebrations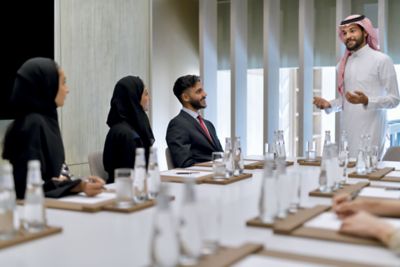 scroll up for previous option
Meetings that satisfy
Mövenpick Beach Resort Al Khobar offers enticing venues and a menu of professional services, our meetings solutions are a recipe for success. Explore private dining rooms, meeting rooms and banquet halls.
Find out more
scroll to show detail options
Reviews
Mohamma_99
21/08/2022 From Tripadvisor
Supered
I must say staff is professional and helpful , it was special stay , the front office team are lovely and welcoming , we had a dinner in vip loung it was amazing with the city view, the rooms are clean and comfortable thank you all
Laylaalg
17/08/2022 From Tripadvisor
Good family getaway
- The villa of 3 rooms was spacious with a nice middle garden view . Parking slot enough for almost t 2 cars which is important ( depends on the villa location ) - Has a kitchen with all you need parts except that there were no enough utensils ( has small oven , microwave, fridge ) - They did not put enough tissue in the villa you should ask for some . - Room service was great except it was pricey. Rooms had TVs , wall plugs everywhere which was convenient . - Outside activities : beach , outdoor pool, bicycle rental , SPA , restaurant and cafe on beach . ( bicycle ride was too expensive for the time given) - It's a great experience for family and friends but would not recommend if you wanted a private pool or couples only . - Bad experience : there was an electricity cut off two nights in a raw after midnight for like 15 minutes, no apology or explanation given.
Richard T
23/07/2022 From Tripadvisor
Great staff, nice location with its own element of stranger things
The setting on the Arabian Gulf is beautiful and sitting out looking at the water, this place has a natural ability to relax. The staff are extremely polite and helpful. The restaurant certainly does not have a Michelin star, it is more functional than fine dining, but the service is very good, the ambience is good and these make up for the food being "OK". This is however a resort for those who are interested in strange and unexplained events. There was a weird banging noise that came to life in the night and succeeded in preventing a full night's sleep; but perhaps more disturbing was the high end TV (huge and a very nice model) that had a mind of its own when it came to channel selection. Sometimes there were channels and sometimes there were not. No amount of maintenance intervention seemed able to cure the randomness. I shall remember this visit for the beauty of the setting, the professionalism and warm welcome of the staff and the endless stories of unexplained happenings with the TV and weird noises that I should keep me in dinner party talk for years! A place for those who want to relax, enjoy great service and who also have a flair for stranger unexplained and unexpected things.
mahaAbdullah2021
12/09/2021 From Tripadvisor
My stying in movenpick Beach Resort Al Khobar
Its one of my very good experiment staying in Movenpick Beach Resort Al Khobar everything is beautiful and definitely I recommended to others. I booked a suite with two floor it was big and convenient Especially the bedrooms have a balcony overlooking the garden and also the living room down all the walls has a view to the garden and also there a kitchen that you can cook your meals there. out side there a football and volleyball play ground and a children's play area. the beach is near and also there a very good restaurant.
Ahmed1958111
25/07/2021 From Tripadvisor
Family Vacation
Clean & Large Home with large living and dining room. Description indicated a Privet Pool that did not exist at all. Public Swimming pool reduced to half upon creation of Female Swimming Pool, TV channel limited and should be expanded
Frequently asked questions
Mövenpick Beach Resort Al Khobar is located in Aziziyah, on Halfmoon Beach within Al Khobar.
Our hotel address at Mövenpick Beach Resort Al Khobar is: Halfmoon Bay Road, Azzisiyah, Al Sufun 34823, Al Khobar, Saudi Arabia.
Mövenpick Beach Resort Al Khobar is located on the popular Half Moon Beach, where you enjoy a lovely walk alongthe Gulf Sea all the way to the King Fahad causeway.
Mövenpick Beach Resort Al Khobar has been serving hotel guests for 10 years.
Here are some of the property amenities hotel guests can expect to find at Mövenpick Beach Resort Al Khobar:
36 contemporary & elegantly furnished duplex villas
Furnished Kitchen
Lagoon beach 
Free form swimming pool
Fitness centre
The Retreat Wellness and Spa
Beachfront restaurant
Meeting & events facilities
Private Dining Room at Azure