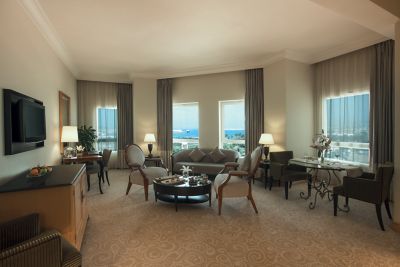 Restaurants & Bars
The Place to Savour Life
We believe in indulgence done right, treating our guests to deliciously fresh cuisine, abundant treats and flavours that are unmistakably Mövenpick, all served with a generous portion of heartfelt care.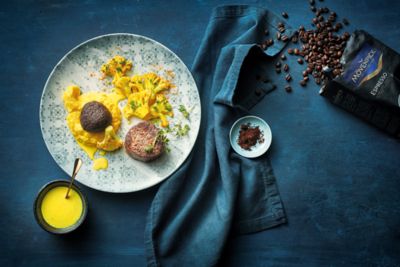 Facilities & Activities
Where Life Tastes Sweeter
Help yourself to the good life at Mövenpick. From sunny pool days to indulgent spa time, energising workouts to immersive cultural experiences, we invite you to drink it all in.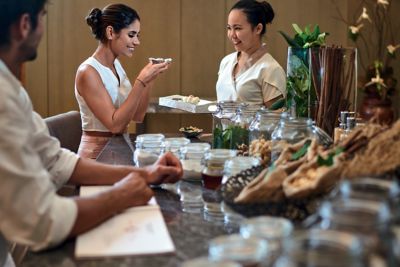 Meetings & Celebrations
Memorable Meetings & Sparkling Celebrations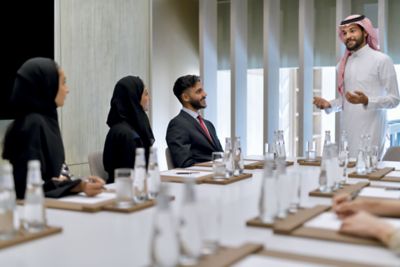 scroll up for previous option
Meetings that satisfy
With enticing venues and a menu of professional services, our meetings solutions are a recipe for success.
Find out more
scroll to show detail options
Reviews
cyeampere
30/07/2022 From Tripadvisor
Normal Stay
Hotel is Ok enough for a simple stay. Restaurant during the seafoods night font have a lot of choices unlike last year. Carpet on the corridor out side of the elevator going to our room was smells bad. Pool was small and not well maintained by the pool attendant. He always inside the aircon room not even cleaning the birds poop on the pool side. Thanks to all the reastaurant staff and cleaning team who assist us during our stay. Amper Family
ahmershafi
03/07/2022 From Tripadvisor
Friendly staff, express check-in/out , price , very good breakfast.
Staying with this hotel was a great experience. Very friendly staff. Breakfast was great with variety. Express check in / out. Airport pick-up with reasonable price. With my personal experience, we would recommend it 100%.
664riteshp
28/06/2022 From Tripadvisor
Best time in movenpick
Me and my collage friend choose jazz up bar to entertain our off and it was a great choice . We started with chilled beer and the we order quesadilla . Its a best quesadilla i ever had and my host prem its really make that movement happening .thank you prem to make our day . As well co worker of prem Mr. parnav its also best bartender.
Jet01191502944
26/06/2022 From Tripadvisor
Highly Recommended!
I like to say how great this place is and the service is. I also would like to say how great the customer service is and especially Faith. If you need anything you can go by the reception and she will assist you with a happy face. I would also like to recommend to try their food, daily it has different themes and many varieties to choose from, the bar at night serves happy hour.
HKSBB
24/06/2022 From Tripadvisor
7-day stay
Natasha and Enriquez were the best hosts always friendly, ready to attend us, and making us feel at home throughout our stay: Thank you! The room was nice and clean, the kids enjoyed the swimming pool, and the location was great as well.
Frequently asked questions
Mövenpick Hotel Doha is centrally located on the prominent Corniche Road opposite the iconic Museum of Islamic Arts.
The address for Mövenpick Hotel Doha is:
Mövenpick Hotel Doha,
Corniche Road,
Doha,
Qatar
Mövenpick Hotel Doha first opened its doors to the public on November the 6thin 2001.
Mövenpick Hotel Doha boasts of the following property amenities:
Spacious and stylish rooms & suites
State-of-the-art Board Room & Meeting Hall
Central location
All day dining - Seasons Restaurant
Jazz Up - bar with live sports events
Outdoor pool with whirlpool
Mövenpick Hotel Doha is located at the heart of the city centre with close proximity to both the business and leisure districts.