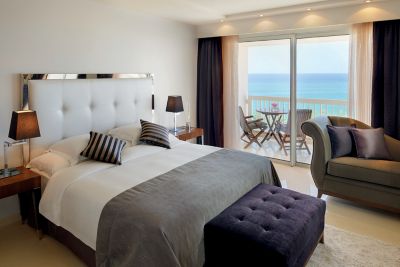 Mövenpick Hotel Beirut
The Mövenpick Hotel Beirut is a business hotel with extensive resort facilities in Beirut. Located directly on the Mediterranean Sea and only ten minutes from the airport. Our upscale 292-bedroom luxury hotel offers all you would expect from a 5-star beach resort. The restaurants  create authentic Lebanese and international cuisine and our range of bars, including our famous chill-out bar Skyline, are perfect for relaxing with drinks in the evening.
With 11 multi-purpose functional meeting rooms and outdoor venues, our 5-star hotel in Beirut offers meeting and banqueting spaces for many purposes and tastes. It also includes vast recreational facilities, like our Kids Club and the Essential Spa & Health Club, which make it ideal for luxury spa breaks in Lebanon.
Restaurants & Bars
The Place to Savour Life
At Mövenpick Hotel Beirut, we believe in indulgence done right, treating our guests in Beirut to deliciously fresh cuisine, abundant treats and flavours during their stay with us.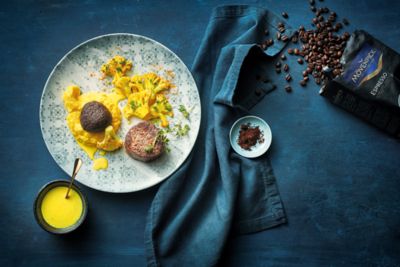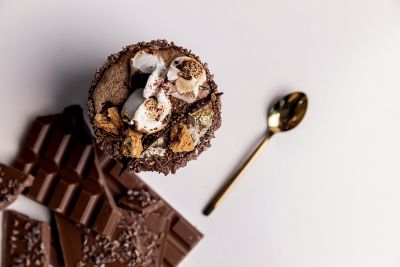 scroll up for previous option
Chocolate Hour
Join us for Chocolate Hour at Mövenpick Hotel Beirut and make sure your day is a delicious one.
scroll to show detail options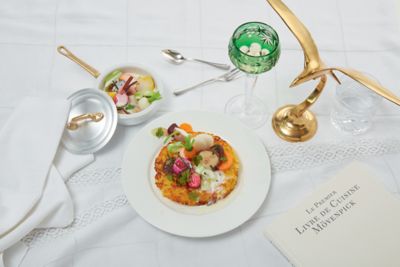 scroll up for previous option
Signature Flavours
Swiss dishes like you've never tasted before. Enjoy a culinary experience at Mövenpick Hotel Beirut, prepared with care and served from the heart.
scroll to show detail options
Facilities & Activities
Where Life Tastes Sweeter
Help yourself to the good life at Mövenpick Hotel Beirut. We invite you to enjoy complimentary access to the hotels health club, indoor pool and resort facilities.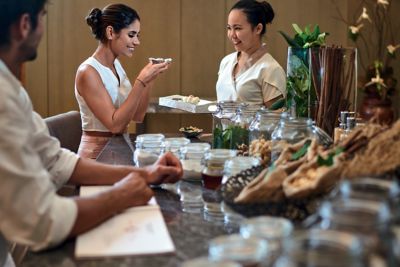 Meetings & Celebrations
Memorable Meetings & Sparkling Celebrations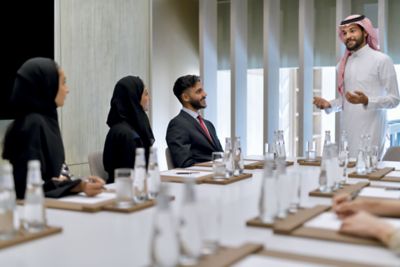 scroll up for previous option
Meetings that satisfy
With enticing venues and a menu of professional services, our meetings solutions at Mövenpick Hotel Beirut are a recipe for success.
Find out more
scroll to show detail options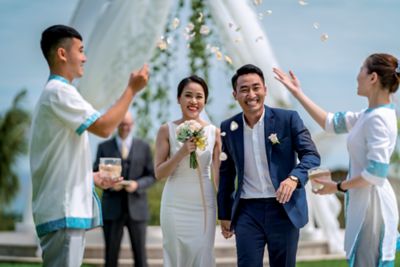 scroll up for previous option
Events bursting with flavour
With a touch of sugar, spice and everything nice, we'll help you celebrate life's rich moments during your stay in Beirut.
Find out more
scroll to show detail options
Reviews
samerabihanna
07/09/2022 From Tripadvisor
Excellent Service in one of the best locations on the Lebanese shore
I have to insist on an important thing that is the excellent service and the value for the money. One of my best stays in hotels. For sure i will come back again and again. Great for couples, families and businesses
HusseinF159
22/08/2022 From Tripadvisor
Excellent place at movinpick Beirut
Great place for relaxing and having fun.. Hygiene rooms great cleaning staff, food is excellent several veriaty and good rates friendly staff especially Pamela front desk. Relaxing good rates.. Keep it up well done
Explore23438977196
08/08/2022 From Tripadvisor
My business week in Movenpick
Beautiful scenery over the Mediterranean. Great place for leasure or business. Friendly staff. Very good verity of food. Clean rooms with simplicity of decoration. Reception staff are nice and helpful, thank you Pamela! Madinati restaurant staff are all nice and helpful. Thank you Khalid and all. Room cleaning is very good and staff are nice and helpful. Thank you Hanadi for being so kind and welcoming.
Joanne123London
01/08/2022 From Tripadvisor
Lovely stay
Had a pleasant stay here for a week. Check in was smooth , the staff were very nice and informative. Room was large , extremely clean and had a lovely view of the ocean. House keeping did an amazing job thank you to Ahmad for checking on us and making sure we had everything we needed in the room. It was always a pleasure to see his smiling face each day. There was also a lovely lady doing the rooms , sadly didn't get her name but she was also very helpful when we had a small issue with our door lock that she promptly resolved. Breakfast was nice , staff were friendly but needed a little more training. Pool areas are very clean well organised and you will never have a problem with finding a bed and umbrella. The staff work extremely hard to make sure you have everything you need. We didn't use the beach as it was very rocky. Had my hair done for a wedding in the salon and really loved it, very professional. Would highly recommend going there. The Hemingway restaurant/Bar looks absolutely lovely, my only regret is we never had time to eat there . Definitely is top of my list to do on our next visit.
wassimc75
31/07/2022 From Tripadvisor
Best hotel & resort for families in Beirut
It is the second year in a row that we stay at Movenpick Beirut. It is an amazing hotel and resort. We strongly recommend it for families. It is actually the best in Beirut. We usually stay for few weeks so our feedback is really based on long term observations. The food is amazing, with special kudos to the morning breakfast team managed by Joseph and which includes Chef Ahmad, Aya, Maria, Therese and Israa. The front desk team is very helpful, kind and responsive to all requests with special mention to Sandy, Saadallah and Hussein. The rooms are always kept super clean with the amazing positive and efficient team led by Souhaila with Khalil (excellent), Yamen and Ibrahim. Sunset dinners and drinks at the rooftop restaurant Hemingway is a must do. The service is one of the best we have seen not only in Lebanon but worldwide.
Frequently asked questions
Yes, there is a beauty salon at Mövenpick Hotel Beirut.
The different payment options at Mövenpick Hotel Beirut available are: Cash, Credit or Visa Cards and Bank transfers.
No, Outside guests do not have access to the resort or pool at Mövenpick Hotel Beirut.
Smoking is allowed in designated areas at Mövenpick Hotel Beirut and 20% of guest's rooms are smoking rooms.
Languages spoken by staff at Mövenpick Hotel Beirut include: Arabic, English and French.