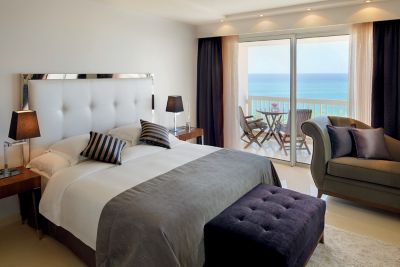 Restaurants & Bars
The Place to Savour Life
We believe in indulgence done right, treating our guests to deliciously fresh cuisine, abundant treats and flavours that are unmistakably Mövenpick, all served with a generous portion of heartfelt care.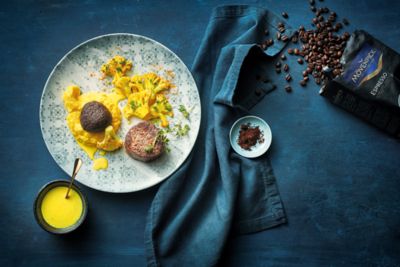 Facilities & Activities
Where Life Tastes Sweeter
Help yourself to the good life at Mövenpick. From sunny pool days to indulgent spa time, energising workouts to immersive cultural experiences, we invite you to drink it all in.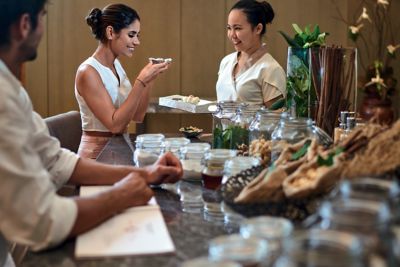 Meetings & Celebrations
Memorable Meetings & Sparkling Celebrations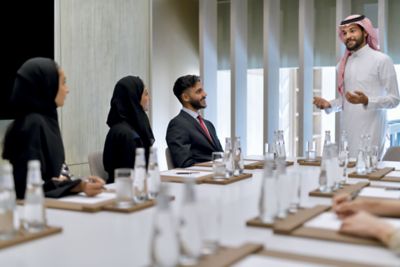 scroll up for previous option
Meetings that satisfy
With enticing venues and a menu of professional services, our meetings solutions are a recipe for success.
Find out more
scroll to show detail options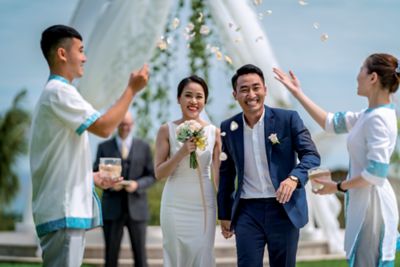 scroll up for previous option
Events bursting with flavour
With a touch of sugar, spice and everything nice, we'll help you celebrate life's rich moments.
Find out more
scroll to show detail options
Reviews
Gtrotter2008
29/06/2022 From Tripadvisor
Excellent location by the sea, minutes away from the city center
Hotel is located just minutes away from downtown Beirut and not too far away from the Beirut Intl Airport. Hotel is clean and rooms are big and comfortable (especially the renovated ones). Friendly staff. Excellent breakfast and the rooftop Hemingway Bar is amazing. Great staff again, excellent food and nice drinks. But the best part is that you are able to see the sunset from the Hemingway's. You may want to stay in the lower floors since the music and noise from the Hemingway's is hearable on the floors right under the restaurant. Hotel provides shuttle transportation and helps with possible money exchange. Hotel has also a selection of meeting rooms.
Cris725
26/06/2022 From Tripadvisor
Nice hotel
A really nice hotel that needs to improve the quality of customer service. During the weekend the swimming pool is too crowded. No sunbeds available for hotel customers. Deceiving. Overall note on the staff is 7. The staff is gentle, but needs to improve pro active attitudes. Concerning the sweet notes of our stay I'd love to make an appraisal for HUSSEIN, a young guy attending at the libanese restaurant. A really good service and a note of 9 just for his gentle taking care of us!
amaneyj
20/06/2022 From Tripadvisor
Outstanding service
I had an excellent stay! The service was spectacular. My floor supervisor Mohammad Jalled was terrific ensuring that everything in the room was perfect! Abdallah and Rana provided excellent service as well! Cleanliness great! Bed comfortable! Bathroom nice! Terrific all around!
ahmedmJ8802DP
01/06/2022 From Tripadvisor
Mr Ahmed
Very clean hotel, very fringe. The food was amazing, the was was unbelievable. Thanks to all the staff Special Sandy, Ashraf and Rayyan in the reception. I would love to visit lebanon again and repeat same experience at same hotel.
ibrahamkn
31/05/2022 From Tripadvisor
Raouche
My visit was awsome i am very pleased and happy to feel one of the members in the hotel The receotion team is wonderful The pool area is awsome Ranaa and the front desk converted everything complicated to simple and easy She is the best in handling all issues and has solutions to all problemss Thankyouuu Ranaaa Thankyou mövenpick
Frequently asked questions
Yes, there is a beauty salon at Mövenpick Hotel Beirut.
The different payment options at Mövenpick Hotel Beirut available are: Cash, Credit or Visa Cards and Bank transfers.
No, Outside guests do not have access to the resort or pool at Mövenpick Hotel Beirut.
Smoking is allowed in designated areas at Mövenpick Hotel Beirut and 20% of guest's rooms are smoking rooms.
Languages spoken by staff at Mövenpick Hotel Beirut include: Arabic, English and French.