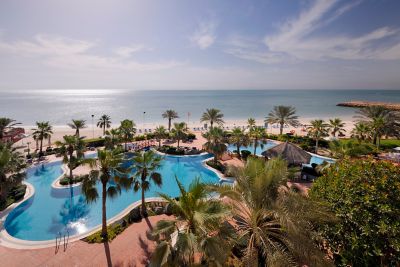 Mövenpick Hotel & Resort Al Bida'a Kuwait
Beachfront Resort in Al Bida'a Kuwait
Mövenpick Hotel & Resort Al Bida'a Kuwait is situated on a stunning beach with white sand merging into azure waters. Located just 15 minutes from Kuwait International Airport and ten minutes from Kuwait's well-known shopping district in Salmiya, our 5 star hotel has a location that suits both business and leisure travellers alike. Shopping destinations, restaurants and a cinema complex are also located nearby for those who would like to discover the city.
The enchanting 5 star city resort covers some 40,000m² and bears the hallmarks of contemporary Mediterranean style, making it unique in Kuwait.
With 280 luxury hotel rooms, five pools, two restaurants, two shisha terraces, a 200-metre private beach, health club, kids playground and spa, Mövenpick Hotel & Resort Al Bida'a is a delightful destination for a day, a weekend or longer. Furthermore, Wi-Fi is available in all rooms and public spaces of the property, including the beach area.
Mövenpick Hotel & Resort Al Bida'a Kuwait offers a selection of elegant meeting rooms and a divisible ballroom accommodating up to 300 delegates. These comfortable meeting spaces are fully equipped with state-of-the-art audio-visual equipment. Our friendly and professional staff are here to ensure that your conference, product launch or seminar is a success.
Restaurants & Bars
The Place to Savour Life
At Mövenpick Hotel & Resort Al Bida'a Kuwait, we believe in indulgence done right, treating our guests to deliciously fresh cuisine, abundant treats and flavours that are unmistakably Mövenpick. Our 5 star hotel offers an array of dining options in the heart of Al Bida'a Kuwait.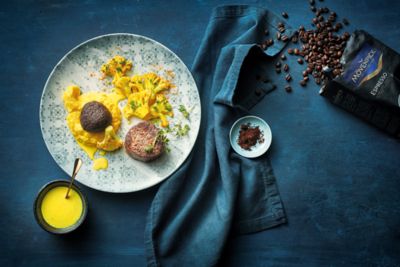 Facilities & Activities
Where Life Tastes Sweeter
Experience the good life in Al Bida'a Kuwait at Mövenpick Hotel & Resort Al Bida'a Kuwait. From sunny pool days to indulgent spa time, energising workouts to immersive cultural experiences, we invite you to drink it all in.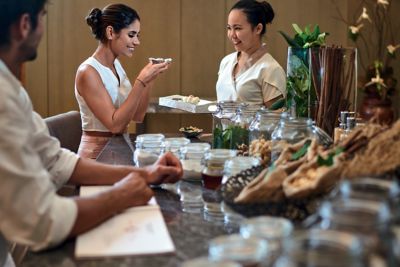 Meetings & Celebrations
Memorable Meetings & Sparkling Celebrations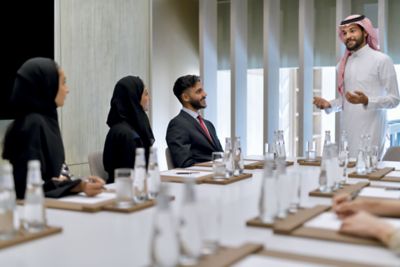 scroll up for previous option
Meetings that satisfy
With enticing meeting and event venues in Al Bida'a Kuwait and a menu of professional services, the meeting solutions at Mövenpick Hotel & Resort Al Bida'a Kuwait are a recipe for success.
Find out more
scroll to show detail options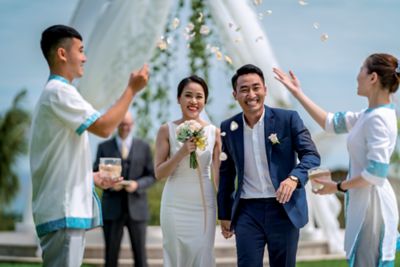 scroll up for previous option
Events bursting with flavour
With a touch of sugar, spice and everything nice, we'll help you celebrate life's rich moments.
Find out more
scroll to show detail options
Practical Information
Practical Information
Reviews
mohamedeG2443SH
07/08/2022 From Tripadvisor
Great stay
Many thanks to hotel team it was amazing and wonderful stay really i enjoyed my stay location is very nice staff are friendly and co operative especial thanks to keshta from reception and all hotel team
TapendraDas1521
31/07/2022 From Tripadvisor
Review for hotel and staff
You have kindness staff they are doing honestly hardworking with such great human being like the ways assist to the guests thank you for your service. Specially . Ms. jessebelle Rico. You are doing so great hard work with your knowledge its was very kindness keep it up ..God bless you 🙏 keep it up Thank you..!! Keep this kind of staff in your hotel it was good experienced to me also to stay in movenpick hotel thank you so much
660aishae
27/07/2022 From Tripadvisor
good experience
family hotel good activity for kids this is second visit and not the last . friendly employees specially (Arafat) kids pool and main pool and spa small kids club big breakfast restaurant with nice view
rohithm94
10/07/2022 From Tripadvisor
Best experience
I visited breeze restaurant and the experience was amazing and the staff of breeze restaurant is really good especially mr alex was very professional and his service was realy quick he has a good camand on his language really a wonderful experience because of mr alex
Emani789
08/07/2022 From Tripadvisor
Good stay
Good stay thanks to mohamed kedhta for great hospitality and many thanks to hotel team to choose such kinds of staff really kesht is very polite really I appreciate him restaurant very tasty and facilitate very good thanks keshta