Mövenpick Kuwait
Al Dente Restaurant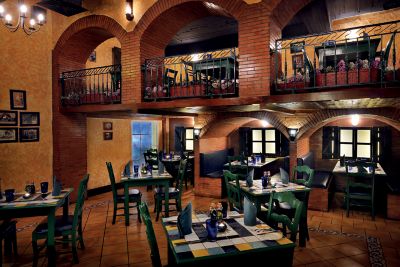 Lunch: 12:00 pm to 3:00 pm Dinner: 7:00pm to 11:30 pm Saturday closed.
About this restaurant
When it comes to enjoying an authentic Italian meal, few places compare with Al Dente. Al Dente is renowned for the quality of its freshly baked pizzas and home-made pasta creations. It offers a menu that is a true non-traditional interpretation of classic Italian cuisine. Our chefs will offer you something new and different. You can also celebrate a one-of-a-kind birthday lunch or dinner with friends. You will be provided with a chef's apron and cap to experience the true pleasures of pizza dishes and scrumptious pasta.