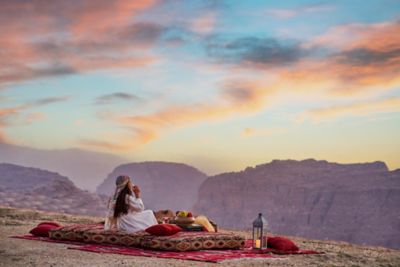 Movenpick Nabatean Castle
Picturesque 5-star hotel with Rift Valley views in Petra, Jordan
Explore the magnificent Red Rose City of Petra from an elevated fortress-style hotel in the rolling hills of the captivating Rift Valley. Mövenpick Nabatean Castle 5-star Hotel is only a 10-minute drive from the historic site of Petra. Enjoy your stay in one of our 90 renovated hotel rooms and suites, with balconies and terraces that face out across the striking landscape.
After a day of discovery and exploration at Petra, relax in our heated indoor pool. In summer, we open the windows and offer access to the terrace. Relish sumptuous Jordanian specialities and international fare at the restaurant, bar and outdoor terraces.
We offer an array of meeting rooms for a variety of events including weddings, meetings and banquets in Petra. Our in-house event management team and catering services will work with you to plan every detail of your event. With spectacular views across the valley combined with the local ancient culture, Mövenpick Nabatean Castle Hotel makes for an unforgettable wedding and event venue.
Restaurants & Bars
The Place to Savour Life
We believe in indulgence done right. Take in the views as you savour international and Arabic cuisine at Al Madafa restaurant watch the sunset from Jebel Haroun terrace and enjoy an aperitif at Al Nadeem Bar & Terrace.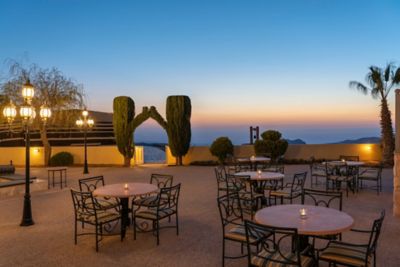 scroll up for previous option
Chocolate Hour
Tick-tock, it's mmm-o'clock at Movenpick Nabatean Castle. With all our luxury restaurant serving up 60 mouth-watering minutes of cocoa indulgence every afternoon, we will make sure that your day's a delicious one.
scroll to show detail options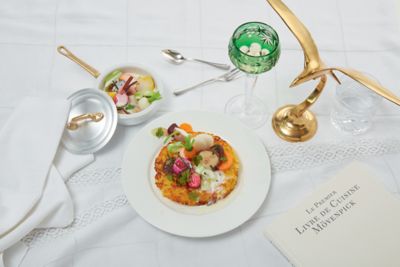 scroll up for previous option
Signature Flavours
Mövenpick Nabatean Castle combines signature dining with a spectacular mountain setting. Experience dishes like you've never tasted before, prepared with care and served from the heart in our 5 star restaurants.
scroll to show detail options
Facilities & Activities
Where Life Tastes Sweeter
Experience the good life in Petra at Mövenpick Nabatean Castle. Enjoy your stay in Jordan by heading to our pool, spend some time in our luxury spa, enjoy energising workouts, and get ready for immersive cultural experiences, we invite you to take it all in.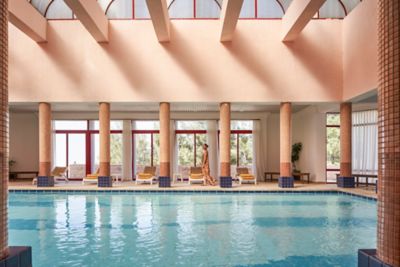 Meetings & Celebrations
Memorable Meetings & Sparkling Celebrations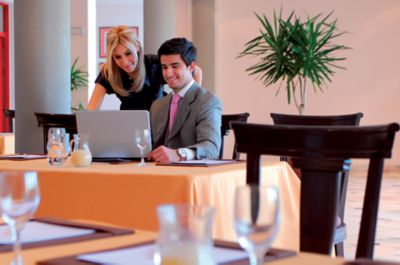 scroll up for previous option
Meetings that satisfy
With enticing meeting and event venues in Petra, offering a combination of wild nature and ancient culture, and a menu of professional services, the meeting solutions at Mövenpick Nabatean Castle are a recipe for success.
Find out more
scroll to show detail options
Practical Information
Practical Information
Reviews
worldtravelsxo
07/01/2023 From Tripadvisor
Beneficial only for its location
My stay here was rather uncomfortable and I preferred to spend as much time outside the hotel as possible. However, I appreciated the hotel's proximity to Petra which was only a 5 minute walk away. My room for two consisted of small twin beds and a bathroom with little space to move. I felt cramped and uncomfortable. The bathroom had tons of ants crawling around which was absolutely disgusting. I ended up using my sister's bathroom. My brother's room began smelling strongly of sewage in the night, causing him to have to switch rooms. Reception first sent up a mechanic to try to solve the problem which took about half an hour with no results. The food offered at the hotel was fine for the most part. The breakfast buffet was excellent, offering a wide selection of foods and great service. Likewise, dinner was enjoyable. However, room service was slow, pricey and the food was flavorless. Overall, I did not enjoy my stay here, but it was bearable for its optimal location.
Explore18850684273
24/12/2022 From Tripadvisor
A lovely place
Very good hotel with amazing service and food everything is perfect you are feeling like home People are so nippy and merry They have fitness facilities such as gym and an indoor swimming pool To sum up, the hotel is nearby Petra an outstanding place to visit and everyone who comes here will have a great time Thank you Jordan
RockyRoll
12/12/2022 From Tripadvisor
Not by choice ……
This hotel is the nearest to the entrance to Petra. It survives because of its position. The 'official' photos paint a rose-spectacled picture. It is run-down and, even taking into account Jordan's currency's anchorage to the US dollar it is very, very expensive. The majority of staff are less than friendly and far from efficient. The rooms are ok but we looked at 4 and they all had obvious, fixable fault is hotel management put in a modicum of effort (eg dripping taps, areas of bathrooms not cleaned, exterior and interior doors that would not shut, torn bed-linen). At the customer/client facing level one or two of the ladies (egg preparation, table clearance) were cheery, helpful and efficient. The bar staff were the opposite. Getting anything done or simply getting a coffee was a battle. The dining area manager requires special mention. Late, scruffy, unshaven and not exactly fragrant he made matters worse at every turn. Senior Hotel management should promote someone that has some idea of customer relations or simply remove the negative influence as money would be saved, the waiting staff would be happier and the whole operation in the dining area would run far smoother.
tinkerbell539
09/12/2022 From Tripadvisor
Great for what we needed
Good location near the Petra visitor centre. Wide variety of breakfast and staff were very accommodating. The beds were very comfy and room was clean too. The gym is very small so don't be expecting lots but with all the walking you will do in Petra you wont need it. We stayed 2 nights before we later went to the Dead Sea. This was perfect for what we wanted.
Konstantinos K
26/11/2022 From Tripadvisor
Warm welcome
Very warm welcome from helpful staff. Well decorated lobby , large rooms and beds with balconies , excellent food in a rather small restaurant. The receptionists very polite and helpful. Heating swimming pool , gym but no sauna .