Mövenpick Dead Sea
Zara Spa: Award winning Dead Sea spa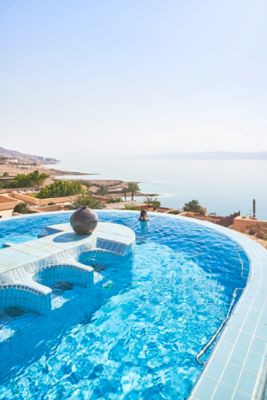 OPENING HOURS Open 8.30 am to 8.30 pm
Zara Spa: Award winning Dead Sea spa
The Mövenpick resort and spa is a luxury spa hotel on the shores of the Dead Sea.
Since time began, travelers have been drawn to the Dead Sea to bathe in its relaxing and therapeutic waters. As rich in history as it is in minerals, this salty closed sea at 420 m below sea level is the best place in the world to reinvigorate your skin and counter the effects of aging and the stress of everyday life.
Today, travelers continue to venture to the Dead Sea to rejuvenate. Many find what they're looking for at the Zara Spa, one of the most sophisticated and welcoming spa operations in the region. Step inside to find out just why Zara Spa is your appointment with a new life.
 please note that  the Spa  will be totally  closed from Jan 15th 2023 until Jan 31st to reopen the doors to welcome our guest on Feb 1st.