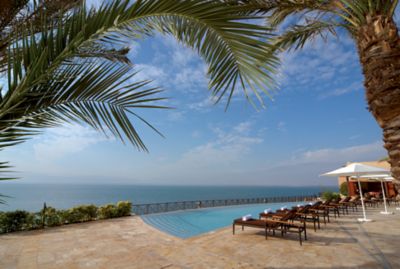 Mövenpick Resort & Spa Dead Sea
Mövenpick Resort & Spa Dead Sea
The luxury Mövenpick Resort & Spa Dead Sea is found in a traditional village setting nestled amongst lush gardens. The resort is set on the northern shores of the Dead Sea, at the lowest point on earth. With your well-being and balance in mind, this 5 star resort is an oasis of tranquillity.
Mövenpick Resort & Spa Dead Sea offers nine trendy restaurants and bars on the Dead Sea. Explore a delectable variety of cuisines catering to all tastes from laid back al fresco dining to our traditional Italian restaurant.
Explore the range of meeting and events venues here on the Dead Sea. The resort offers a large variety of facilities for private events to business meetings to your big day. Our professional team is here to help you plan and carry out your event at every step of the way.
Relax in our award-winning Arabian Dead Sea Zara Spa with breath-taking views of the healing waters. Offering world-class facilities on 6,000 square metres, you can be sure to experience ultimate spa luxury. A unique, revitalising and therapeutic experience awaits you.
Restaurants & Bars
The Place to Savour Life
At Mövenpick Resort & Spa Dead Sea, Wwe believe in indulgence done right, treating our guests to deliciously fresh cuisine, abundant treats and flavours all served with a generous portion of heartfelt care. Our 5 star hotel offers an array of dining options on the shores of the Dead Sea.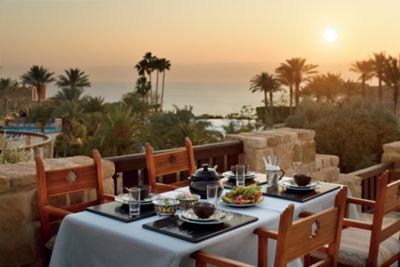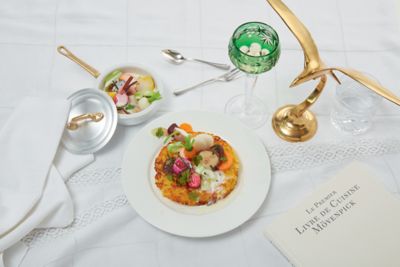 scroll up for previous option
Signature Flavours
Swiss dishes like you've never tasted before, prepared with care and served from the heart in our restaurants worldwide. Experience your taste of Switzerland at the 5 star Mövenpick Resort & Spa Dead Sea.
scroll to show detail options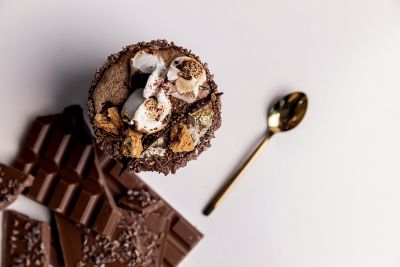 scroll up for previous option
Chocolate Hour
Tick-tock, it's mmm-o'clock at Mövenpick Resort & Spa Dead Sea. Enjoy 60 mouth-watering minutes of cocoa indulgence every afternoon, making sure your day's a delicious one during your stay with us.
scroll to show detail options
Facilities & Activities
Where Life Tastes Sweeter
Experience the good life on the shores of the Dead Sea in Jordan at Mövenpick Resort & Spa Dead Sea. From sunny pool days to indulgent spa time, energising workouts to immersive cultural experiences, we invite you to drink it all in.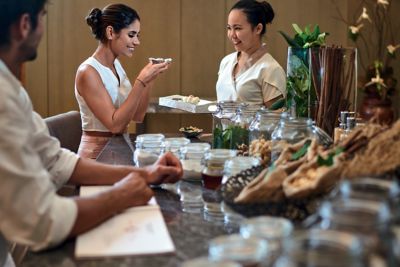 Meetings & Celebrations
Memorable Meetings & Sparkling Celebrations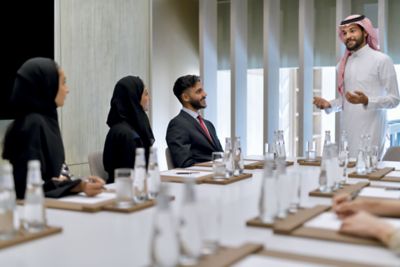 scroll up for previous option
Meetings that satisfy
With enticing meeting and event venues on the shores of the Dead Sea in Jordan and a menu of professional services, the meeting solutions at Mövenpick Resort & Spa Dead Sea are a recipe for success.
Find out more
scroll to show detail options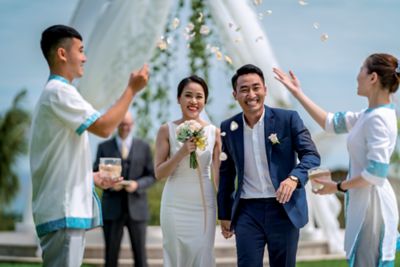 scroll up for previous option
Events bursting with flavour
With a touch of sugar, spice and everything nice, we'll help you celebrate life's rich moments.
Find out more
scroll to show detail options
Reviews
sameerh696
28/09/2022 From Tripadvisor
Memorable Stay
I would like to thank you movenpick Dead Sea from the memorable stay in my anniversary and special thank for the reception staff were very helpful and once they know that it's my anniversary the upgrade my room to be access to the private pool and the made vey quick checkin I really appreciate this guesture from them
matthoma2015
28/09/2022 From Tripadvisor
Much better than expected
When we read some recent bad reviews about the Moevenpick Dead Sea we were worried that the quality and service declined since our last stay and were first thinking of canceling our trip or book another hotel. Glad we didn't. We have a wonderful time here. The staff is super friendly, the food is excellent and the prices are more than ok. Of course you can not espect a beer for a buck, if you do, stay somewhere else. The room is kept very clean, everything works in the room and the A/C is high standard. Yes, it's true that you can't bring in food or drinks as lot of people mentioned here but that's logical. You can't provide bars and restaurants when guest don't eat there and about the water: everyday the hotel provides more than enough bottles of mineral water for free in the room. We are in general very demanding people concerning what we get for what we pay. This is not a discount place, so we expected more and really got it. Thanks for everthing and to everybody working here, especialy to Mohammad Tarteer how personally takes care of our comfort here and the Rabi, our wonderful lady server at the Luigis restaurant. What kind of a sunshine person. Still staying here in the hotel while writing this.
CPH0213
27/09/2022 From Tripadvisor
Go anywhere else…
Initial contact was terrible: management has determined it is acceptable to sequester outside food and liquor by seizing bags until check-out so you have to consume from on-site venues… keep reading why that doesn't work… Next, we were sent to a room which was already occupied by a single woman who was more than surprised to find us walking into her having a shower. Next, the shower/bath in the new room we were assigned was covered in mold. Service is sweet but appalling: three different waiters came and took our order for two glasses of wine, after waiting 25 minutes we abandoned our attempt and went back to our room. The "village" concept sounds appealing but really means long walks to get anywhere, dodging golf carts zooming by, no elevators to most rooms - backbreaking when coming off of a tour with suitcases. Food is uniformly mediocre at best with limited offerings and lukewarm serving temperatures. Be forewarned and pick any other resort as this one is definitely not up to anyone's idea of world class.
NDee777
27/09/2022 From Tripadvisor
Disappointing
The highlight of this hotel the dead sea. The hotel features a clean beach and floating in the dead sea at sunset is an experience not to be missed in Jordan. The resort however was definitely not up to standard. The room was dark and drab looking and the bathroom was disgusting. Filthy and with mold everywhere. The food was tasty and the restaurant was pleasant and clean, but the rest of the facilities need a serious upgrade. Wouldn't stay here again.