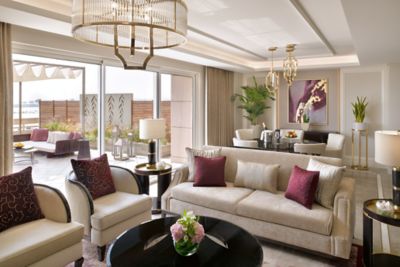 Restaurants & Bars
The Place to Savour Life
We believe in indulgence done right, treating our guests to deliciously fresh cuisine, abundant treats and flavours that are unmistakably Mövenpick, all served with a generous portion of heartfelt care.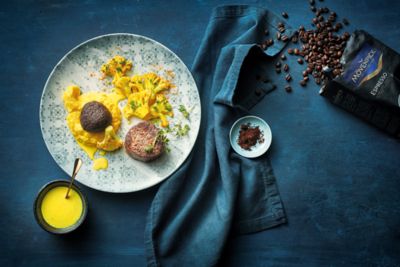 Facilities & Activities
Where Life Tastes Sweeter
Help yourself to the good life at Mövenpick. From sunny pool days to indulgent spa time, energising workouts to immersive cultural experiences, we invite you to drink it all in.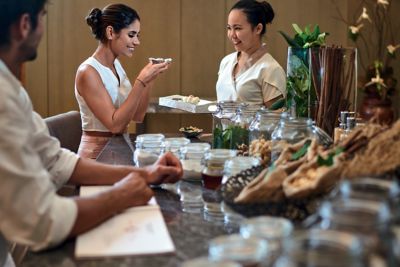 Meetings & Celebrations
Memorable Meetings & Sparkling Celebrations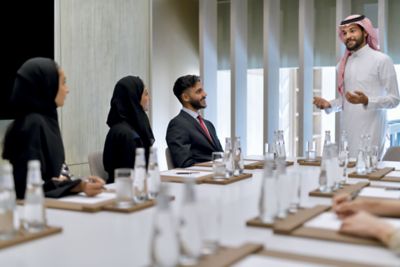 scroll up for previous option
Meetings that satisfy
With enticing venues and a menu of professional services, our meetings solutions are a recipe for success.
Find out more
scroll to show detail options
Practical Information
Practical Information
Reviews
ryandD374BY
29/07/2022 From Tripadvisor
Brunch
Brunch was excellent. Great food and great music. Drinks were flowing. My server Eman was very tentative through out the evening! Thanks for everything Mövenpick. Can't wait until next time. The prime rib was great.
Sally S
24/07/2022 From Tripadvisor
Excellent customer service
On recently visiting this beautiful hotel ,Santosh who works n the restaurant was very attentive and friendly ,the service and food was excellent ,a truly beautiful hotel,comes highly recommended ,many thanks
832roels
22/07/2022 From Tripadvisor
Brunch
Santosh and Rubel took care of our table. Always refilled our drinks. Never had it empty. Always attentive to needs. Ambience was great. Music was awesome. Food was great. Never have i been so full of liquor, beer and food. Totally worth the price
D3497VEgeorgeb
22/07/2022 From Tripadvisor
Santosh is the best!
Love my time at moven pick thank you san tosh. I will come back again and again. Food was amazing smoking was on point pork and steak I'll come again music was awesome Santosh was so attentive I never needed to ask for refill
Warrenwagnstrom
22/07/2022 From Tripadvisor
Just tried the brunch for the first time. Thanks Eman for the great time.
Eman is a huge asset to the company. I hope he gets recognized for his efforts. I look forward to coming back and trying the brunch again. I would like to see the rooms next time. I have never been here before and I had a great experience due to the amazing staff. Eman is awesome.