Restaurants & Bars
The Place to Savour Life
We believe in indulgence done right, treating our guests to deliciously fresh cuisine, abundant treats and flavours that are unmistakably Mövenpick, all served with a generous portion of heartfelt care.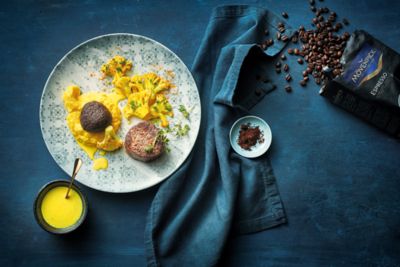 Facilities & Activities
Where Life Tastes Sweeter
Help yourself to the good life at Mövenpick. From sunny pool days to indulgent spa time, energising workouts to immersive cultural experiences, we invite you to drink it all in.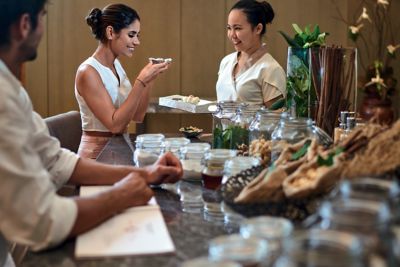 Meetings & Celebrations
Memorable Meetings & Sparkling Celebrations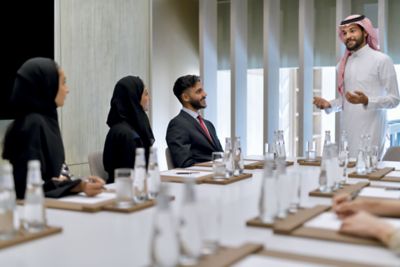 scroll up for previous option
Meetings that satisfy
With enticing venues and a menu of professional services, our meetings solutions are a recipe for success.
Find out more
scroll to show detail options
Practical Information
Practical Information
Reviews
lamyaab
01/09/2021 From Tripadvisor
excellent service
I would like to thank the hotel manager, Mr. gokhan celik , room division manager who was personally welcoming the guests, the fact that he is a smart and distinguished manager, and I would like to thank Mrs. Yasemin Alioglu, for her outstanding work, she was quick and energetic working on the comfort of the guests, Mr. Burrak tabun, Mr. Burak sotlu, and Mr. Tancr Demirug , they were giving good service and helping all the guests. Mövenpick Hotel Malatya, good location close to the center and markets, 15 minutes walk. The hotel reception was excellent, you see the hotel manager receiving guests himself. The hotel management is great, the hotel is organized and the decor is good, the breakfast restaurant is complete, and if you like any special request they will do for you, the room may be a small size for me, but it was full-service, clean and sanitized daily, they have an excellent tour system and guide who make the trip reservation for you with a taxi Any place you want.
hannah d
17/11/2020 From Tripadvisor
Comfortable stop for the night
We stayed here for a night in the middle of a road trip. Good quality room - comfortable bed, large bathroom with a nice shower - and a good breakfast (though the Covid measures make it slower since it's not a buffet). The hotel is dry (not sure if this is a permanent thing or just during Covid). Covid measures were very good across the property.
ErseLena17
18/04/2022 From Tripadvisor
Huzur ve konforun zirvesi
Turizm deyince aklımıza Akdeniz ve Ege kıyıları gelsede bence hizmet deyince aklımıza tesislerin kadroları gelmeli .Anadolu turu yapıyorsanız ve yolunuz Malatya'dan geçiyorsa mutlaka uğrayın ve uluslararası bir Hotelden ziyade aile dostunuza misafir olduğunuzu sanırsınız. Şehrin tam ortasında müzelerle içiçe Avm dibinde her tülü sosyal imkana sahip . 18. Kat restaurant manzarası kadar yemekleride kaliteli ve uygun fiyat . Genel müdür sayın Ahmet Kaan beyin tecrübe ve personeli ile içiçe yönetimini anlamak için garsondan bir istekte bulunmak yeter zira kendisi heryerde !!
kenandikmen
28/11/2021 From Tripadvisor
Malatya'daki En İyi Otel
İster iş, ister bireysel, ister ailece tatil için ihtiyaçlarınıza en iyi şekilde cevap veren bir otel. Misafir odasının temizliği ve konforu, yemeklerin lezzeti ve kalitesi, personellerin ilgisi mutlaka bir sonraki konaklama içinde aynı yeri tercih etmenizi sağlıyor. Restaurant şefi Muhammed Bey'e ayrıca teşekkür ederim.
mywycan
28/11/2021 From Tripadvisor
Eleştiri ve memnuniyet
Eleştirim otel fiyatlarıyla ilgili şirket politikanız doğru değil bu şekilde devam etmeye devam ederseniz çok misafir kaybedersiniz fiyat politikanızı gözden geçirmelisiniz Personeliniz kaliteli güleryüzlü resepsiyon dan mutfaktaki lere kadar Mutfaktaki aşçınız Cemile hanım çok kaliteli ve Güleryüzlü ellezzeti çok iyi