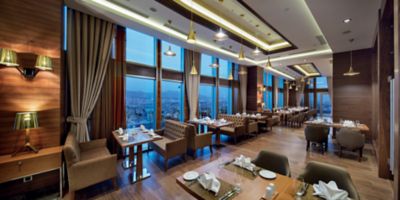 Restaurants & Bars
The Place to Savour Life
We believe in indulgence done right, treating our guests to deliciously fresh cuisine, abundant treats and flavours that are unmistakably Mövenpick, all served with a generous portion of heartfelt care.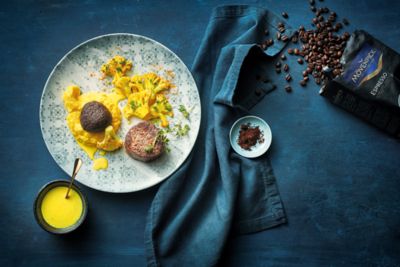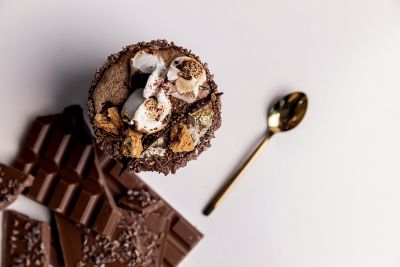 scroll up for previous option
Chocolate Hour
Tick-tock, it's mmm-o'clock, with all our hotels and resorts serving up 60 mouth-watering minutes of cocoa indulgence every afternoon, making sure your day's a delicious one.
scroll to show detail options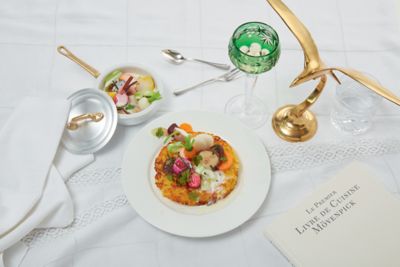 scroll up for previous option
Signature Flavours
Swiss dishes like you've never tasted before, prepared with care and served from the heart in our restaurants worldwide.
scroll to show detail options
Facilities & Activities
Where Life Tastes Sweeter
Help yourself to the good life at Mövenpick. From sunny pool days to indulgent spa time, energising workouts to immersive cultural experiences, we invite you to drink it all in.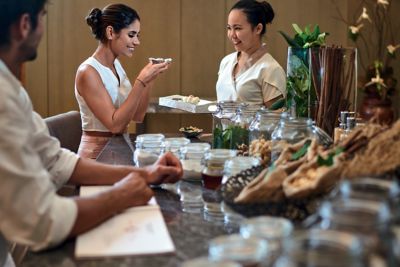 Meetings & Celebrations
Memorable Meetings & Sparkling Celebrations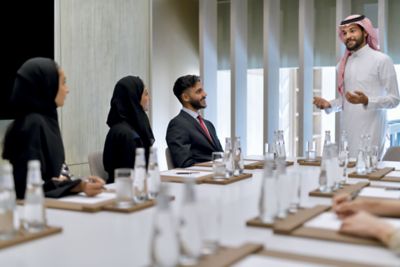 scroll up for previous option
Meetings that satisfy
With enticing venues and a menu of professional services, our meetings solutions are a recipe for success.
Find out more
scroll to show detail options
Practical Information
Practical Information
Reviews
Evemir88
01/12/2022 From Tripadvisor
Wonderdul place. Very good service,professional attidue,gorgeous rooms ,very clean and comfy.
To my opinion ,the best hotel in Malatya. And it is great that there is a chance to stay in such a well managed, friendly attituded , clean and comfortable palce. Very greatful to people at the reception , solution oriented,friendly, professionals. Thanks to mister Rıdvan for assistance in future project and to Mis Leyla for amasing englsih . Rooms are very clean, very well designed to the extend that it brings a sense of comfort,safety and relaxation. Fantastic view adds its pleasure and warm inner temperature is really nice in winter. Really nice bathroom and soft lighting. People who work here are smiling and responsive. As always delicious and one of my favourite Mövenpick ice creams are available and a stunning view as well as delicious food at the upper floor restaurant. Hotel met my needs and I totally enjoyed gorgeous breakfast that is available at the room too. Thank you and best wishes to all who I was interacting with at the hotel.
57delaramn
16/06/2022 From Tripadvisor
Best hotel
We had the best experience in Movenpick Hotel in Malatya. The staff are very welcoming and professional. We took a road trip from east to west in Turkey and if I could give 7 star I would give it to this hotel. There was an elder gentleman at their Resturant that I believe took hospitality courses in England since he was treating us very professionally and serving the food in proper way. I live in the United States and saw this level of service only in best hotels in the US. Their staff helped us in anyway they could. Even though not all of them knew English but they used google translator and answered every question we had from finding the best restaurants to shopping , etc. We truly appreciate it. We would defiantly recommend this hotel on social media and would love to come back in future.
emiromer
11/06/2022 From Tripadvisor
Good
The hotel is very beatiful and in the heart of city.Room was very spacious and well decorated. Bed was very comfortable . Price was a little more but it s the best in Malatya.Breakfast was perfect and has lots of local foods like apricots , cheese and others
Irlantilainen
02/06/2022 From Tripadvisor
International Standards, All Comforts, Very Well Run.
On the bus (but not the trolleybus) route in from the otogar, just past the Ramada, and a 15 minute walk from the station. International hotel standards and comfort, though catering more to domestic guests than when it was a Hilton - no alcohol now, and no foreign TV channels. Panoramic views from the top floor restaurant. Very helpful staff, especially Sayin Ahmet - can arrange trips to the stunning Hittite temples on Nemrut Dagi. The usual delicious full Turkish kahvalti breakfast Excellent small family restaurant, Osmanbey Çorba Kebap 3 min walk on road into town, past ped. xing. on left. The supermarket in the adjacent modern shopping mall sells beer and wine.
lamyaab
01/09/2021 From Tripadvisor
excellent service
I would like to thank the hotel manager, Mr. gokhan celik , room division manager who was personally welcoming the guests, the fact that he is a smart and distinguished manager, and I would like to thank Mrs. Yasemin Alioglu, for her outstanding work, she was quick and energetic working on the comfort of the guests, Mr. Burrak tabun, Mr. Burak sotlu, and Mr. Tancr Demirug , they were giving good service and helping all the guests. Mövenpick Hotel Malatya, good location close to the center and markets, 15 minutes walk. The hotel reception was excellent, you see the hotel manager receiving guests himself. The hotel management is great, the hotel is organized and the decor is good, the breakfast restaurant is complete, and if you like any special request they will do for you, the room may be a small size for me, but it was full-service, clean and sanitized daily, they have an excellent tour system and guide who make the trip reservation for you with a taxi Any place you want.