Restaurants & Bars
The Place to Savour Life
We believe in indulgence done right, treating our guests to deliciously fresh cuisine, abundant treats and flavours that are unmistakably Mövenpick, all served with a generous portion of heartfelt care.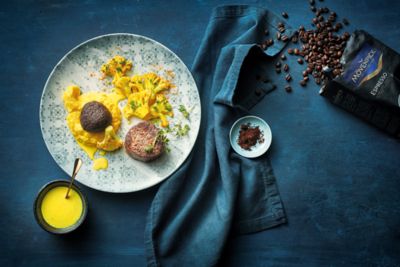 Facilities & Activities
Where Life Tastes Sweeter
Help yourself to the good life at Mövenpick. From sunny pool days to indulgent spa time, energising workouts to immersive cultural experiences, we invite you to drink it all in.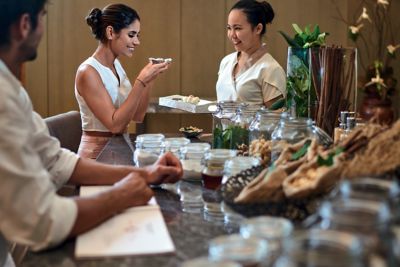 Meetings & Celebrations
Memorable Meetings & Sparkling Celebrations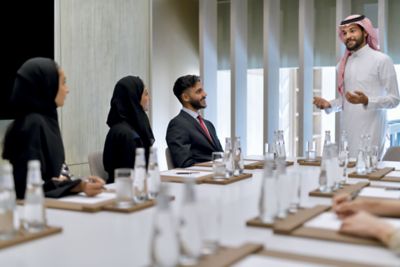 scroll up for previous option
Meetings that satisfy
With enticing venues and a menu of professional services, our meetings solutions are a recipe for success.
Find out more
scroll to show detail options
Practical Information
Practical Information
Reviews
nader2016
07/04/2022 From Tripadvisor
Pleasant Stay at Movenpick Hotel Izmir
Very nice hotel with a great location in the heart of the old and main part of Izmir (been to Izmir so many times but 1st. stay in this hotel). The senior Suite I stayed in with my wife was great (511) with direct sea and Izmir Ataturk Aniti (Monument) view from living and bed room. Staff were nice and helpful, and the most important they serve you with a smile and warmth... Thank you for making our stay so pleasant and hope to stay again in this nice hotel very soon.. All the best
797SusanB
28/03/2022 From Tripadvisor
Sadly only a One Night Stay.
Another hotel room with a blind between the bathroom and bedroom - but very comfortable. There is a great rooftop pool which provided flip flops and didn't seem to require the dreaded swimming cap - I had it all to myself! My room was well appointed and a good temperature with comfortable bed. The kettle was leaky - so apologies for all the water on the desk - and the bath temperature difficult to control. Breakfast on the other hand was great - haven't had eggy bread for years! Shame we weren't staying another night!!
emiromer
26/03/2022 From Tripadvisor
Avarage
Avarage hotel Its suppose to be very good hotel.But not at all. Rooms furnuture are so old and sound insulation was awfull I can listen people chatting and their steps Actıally I am very disappointed with this hotel Of course there are advantages such a spacey rooms and location
Nomad787781
24/03/2022 From Tripadvisor
More 3 * than 5*
Definitely not a 5* hotel. Very shabby. Carpets could do with a good clean. One could hear conversations from other rooms. Food was ok, passable. But overall the whole hotel could do with a complete overhaul.
nadimr2019
22/12/2021 From Tripadvisor
Bad service and breakfast
Rooms have np USB port no 3 pin sockets and are 3 star standard rooms not 5 star. Had breakfast and yogurt was off. STAFF looked like they had been given there notice period as they just had bad attitude. Steam room not working nor jacuzzi and swimming pool which is indoors was very cold.