Mövenpick Izmir
Mövenpick Hotel Izmir is a 5 star hotel located in the heart of the city and within walking distance to the business and shopping districts as well as the trade-fair grounds.
This luxury hotel is also an ideal starting point for visits to local attractions such as the world-famous ancient cities like Ephesus, Pergamon, Sardis and Klazomenai and popular destinations like Kuşadası, Çeşme, Foça and Bodrum.
Mövenpick Hotel Izmir has 185 modern hotel rooms, including 36 executive rooms and 17 suites, extending the highest levels of comfort for business travellers. The first-class cuisine served in the stylish atmosphere of our restaurants offers the perfect setting for an unforgettable experience.
Restaurants & Bars
The Place to Savour Life
Enjoy first-class culinary delights or delectable appetisers served in the stylish atmosphere during your stay at Mövenpick Hotel Izmir, offering the perfect setting for a delicious break from your busy schedule.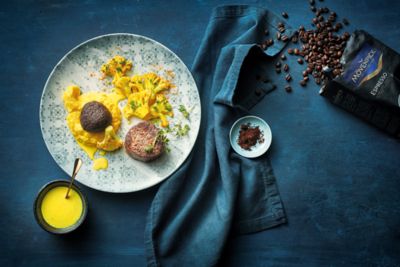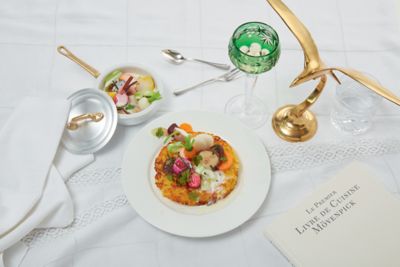 scroll up for previous option
scroll to show detail options
Facilities & Activities
Where Life Tastes Sweeter
Experience the good life at Mövenpick Hotel Izmir. From broad boulevards and shopping centres to relaxing spa treatments and thermal springs, we invite you to take it all in.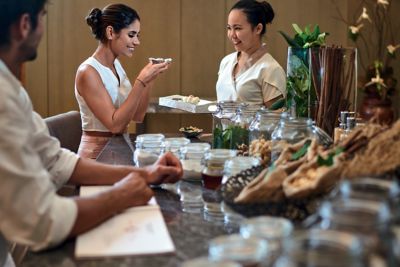 Meetings & Celebrations
Memorable Meetings & Sparkling Celebrations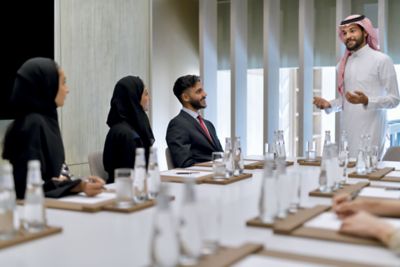 scroll up for previous option
Meetings that satisfy
Located within walking distance of the business district and trade fair grounds, our business hotel is the ideal choice for your next event in Izmir. The hotel offers 10 meeting rooms and accommodates events with up to 350 guests in a theatre-style capacity.
Find out more
scroll to show detail options
Practical Information
Practical Information
Reviews
davfog35
20/06/2022 From Tripadvisor
Extremely Impressive
Stayed at this hotel for 2 nights with a Trafalgar tour. Honestly hard to fault this hotel. Breakfast was disappointing and the bar on the top level was booked out both nights we were there but I didn't feel it dampened the experience. I throughly enjoyed staying here and the rooms were lovely, location excellent and staff were super friendly. The hotel's vibe was another thing that I really liked.
MariaK706
19/06/2022 From Tripadvisor
Old hotel with no service
Unfortunately our tour agent had booked us two nights at this hotel Even though the location was fine all the rest were really bad The dinner menu was practically uneatable consisting of reheated potatoes and a dicey piece of fish! The room had an awful sewer like smell and it felt dirty As for the reception staff they were very impolite with no English and unable to understand simple things like Settle my bill !!!! A true disaster
halaa981
15/06/2022 From Tripadvisor
Second home experience
It's been years, and I am a regular client for mövenpick Izmir. This time, as usual, was a great experience. Feeling that you er in your second home is essential. The breakfast fascinated me as expected. The kindness of most of the staff played a crucial role in my experience. I thank Mert and Meleke from the reception, Engin and Tamer from the hospitality team, and many other fantastic staff I dealt with. This sort of experience won't be like that without the efforts of GM Mr. Erhan over the years, he is a leader, and his positive influence is obvious.
nader2016
07/04/2022 From Tripadvisor
Pleasant Stay at Movenpick Hotel Izmir
Very nice hotel with a great location in the heart of the old and main part of Izmir (been to Izmir so many times but 1st. stay in this hotel). The senior Suite I stayed in with my wife was great (511) with direct sea and Izmir Ataturk Aniti (Monument) view from living and bed room. Staff were nice and helpful, and the most important they serve you with a smile and warmth... Thank you for making our stay so pleasant and hope to stay again in this nice hotel very soon.. All the best
797SusanB
28/03/2022 From Tripadvisor
Sadly only a One Night Stay.
Another hotel room with a blind between the bathroom and bedroom - but very comfortable. There is a great rooftop pool which provided flip flops and didn't seem to require the dreaded swimming cap - I had it all to myself! My room was well appointed and a good temperature with comfortable bed. The kettle was leaky - so apologies for all the water on the desk - and the bath temperature difficult to control. Breakfast on the other hand was great - haven't had eggy bread for years! Shame we weren't staying another night!!