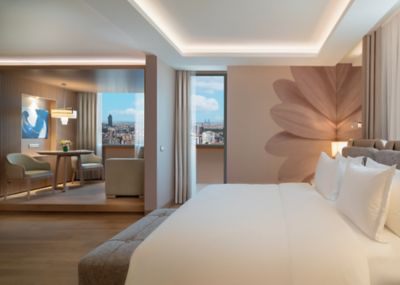 Mövenpick Hotel Istanbul Bosphorus
A luxurious and stylish stay at the Where Asia Meets Europe
Mövenpick Bosphorus Istanbul, where modernity and exclusivity define every space you come across. As our guest, you will only experience the finest, from deluxe accommodation to incomparable gastronomic delights and incredible Istanbul skyline views to our rejuvenating wellness & fitness center.
Located in the heart of Istanbul, our elegant and welcoming rooms and suites offers a tranquil retreat from the bustling city. They include fast and free Wi-Fi, furnitures made from natural material, space and many more. Premium bedding, ergonomic beds and blackout curtains ensure a peaceful nights rest.
Presenting best of both Asia and Europe, renovated and redesigned Mövenpick Istanbul will undoubtedly captivate.
Restaurants & Bars
The Place to Savour Life
We believe in indulgence done right, treating our guests to deliciously fresh cuisine, abundant treats and flavours that are unmistakably Mövenpick, all served with a generous portion of heartfelt care.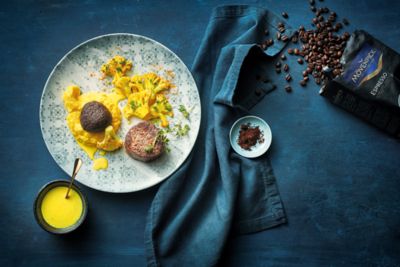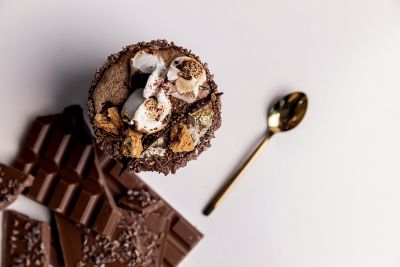 scroll up for previous option
Chocolate Hour
Tick-tock, it's mmm-o'clock, with all our hotels and resorts serving up 60 mouth-watering minutes of cocoa indulgence every afternoon, making sure your day's a delicious one.
scroll to show detail options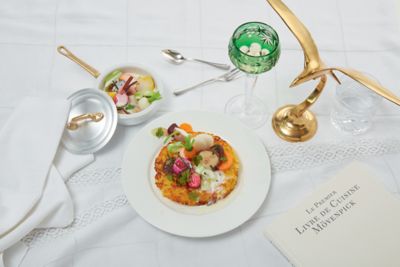 scroll up for previous option
Signature Flavours
Swiss dishes like you've never tasted before, prepared with care and served from the heart in our restaurants worldwide.
scroll to show detail options
Facilities & Activities
Where Life Tastes Sweeter
Help yourself to the good life at Mövenpick. From sunny pool days to indulgent spa time, energising workouts to immersive cultural experiences, we invite you to drink it all in.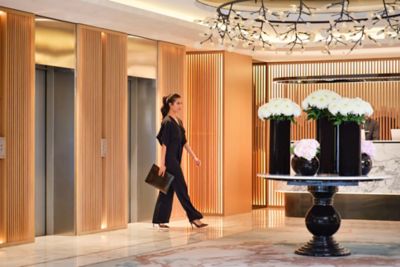 Meetings & Celebrations
Memorable Meetings & Sparkling Celebrations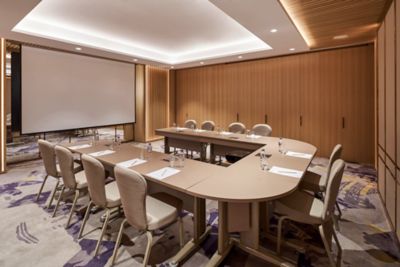 scroll up for previous option
Meetings that satisfy
With enticing venues and a menu of professional services, our meetings solutions are a recipe for success.
scroll to show detail options
Practical Information
Practical Information
Reviews
jumanaa478
02/12/2022 From Tripadvisor
very good
very nice experience i have clean rooms and close to the downtown town in the heart of the city .. also service is excellent, the breakfast in the roof was nice experience too and all that with good prices. thank you
307cerenb
30/11/2022 From Tripadvisor
Nice hotel very good service
Excellent room service housekeeping services very friendly personnel specially Ayten Aslanbay She was so kind helpful and always ready to serve Thank you Ayten We also had wonderful kind greeting when we get to the hotel and all the service was kind and everyone was very helpful
Jamienat
30/11/2022 From Tripadvisor
Great hotel
Travelled from Uk for 3 nights, great hotel , very welcoming and friendly. Room service which is very good. The meals I've had have all been very tasty and good healthy options Hotel itself is very modern and stylish, comfy beds and a good shower and room safe
jaX4209BJ
29/11/2022 From Tripadvisor
Fazile
She is friendly, well-mannered, her work is perfect, and the room is clean. After cleaning it, it became like new. I liked the hotel, and I hope to visit it again because of the cleanliness, good service, servants, and its view as well🤣🥰🥰
zinebs326
29/11/2022 From Tripadvisor
Ms Mrs
I wanna thank all the hotel stuff about their hard work and being friendly and kind to us 😊 nice work 👍 Your friendly staff and personal service made me feel like I was staying in a home-away-from-home. Thank you for your hospitality and for making me feel so welcom