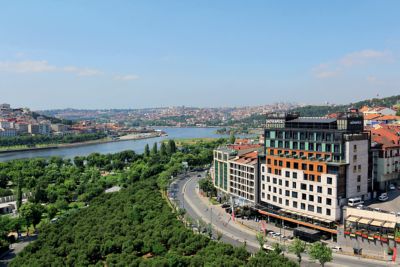 Mövenpick Istanbul Golden Horn
A contemporary boutique hotel in Istanbul Golden Horn
Mövenpick Hotel Istanbul Golden Horn is located on the Historic Peninsula, the city's major shopping districts, popular commercial areas and many of the most famous tourist attractions in the Old City are all easily accessible from our 5 star luxury hotel.
The hotel is just 25 minutes away from Istanbul International Airport, 50 km away from Sabiha Gökçen International Airport, and 10 minutes away from Haliç Congress Centre and the Old City, with easy access to Istanbul's most important business districts via the E-5 and Trans-European Motorway (TEM).
With a contemporary design reflecting the Golden Horn's history and incorporating the very latest green building technology, this boutique hotel in Istanbul offers a total of 136 spacious hotel rooms, offering impressive waterfront views, a restaurant serving gourmet culinary delights,  a rejuvenating Spa, and five state-of-the-art meeting rooms.
Restaurants & Bars
The Place to Savour Life
We believe in indulgence done right at Mövenpick Hotel Istanbul Golden Horn., Our culinary team will craft a strikingly original menu using a diverse palette of only the finest local ingredients, capturing the spirit of Mediterranean cuisine.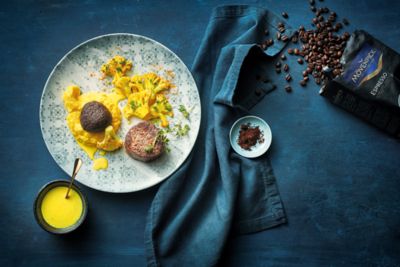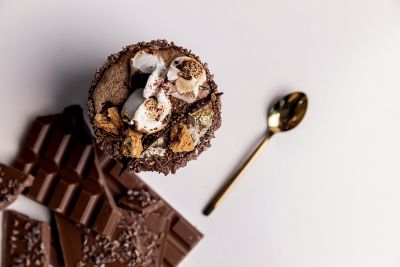 scroll up for previous option
Chocolate Hour
Make sure your day is a delicious one by enjoying 60 mouth-watering minutes of speciality chocolate creations during the Mövenpick Chocolate Hour
scroll to show detail options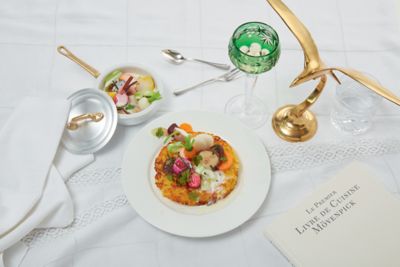 scroll up for previous option
Signature Flavours
The Culinary Restaurant features an open show kitchen and offers a wide range of innovative Mediterranean cuisine as well as Swiss and Turkish specialities. Distinctive cocktails, refreshing drinks and snacks will be served at our Lobby Lounge Bar
scroll to show detail options
Facilities & Activities
Where Life Tastes Sweeter
Help yourself to the good life at Mövenpick Hotel Istanbul Golden Horn. From unwinding in our Turkish Bath and sauna to enjoying a great workout in our fitness centre, shopping trips to immersive cultural experiences, we invite you to take it all in.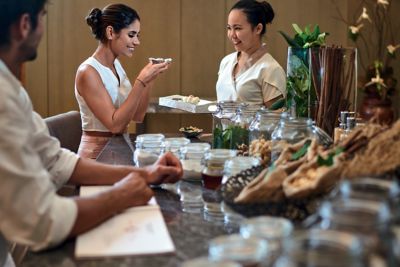 Meetings & Celebrations
Memorable Meetings & Sparkling Celebrations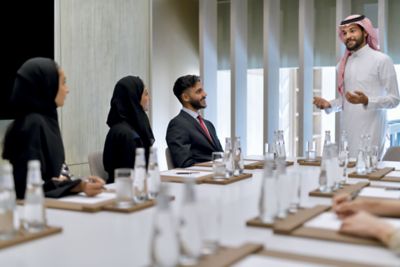 scroll up for previous option
Meetings that satisfy
This inspiring location with 7 meeting rooms provides the ideal backdrop for corporate functions, meetings and banquets in Istanbul. Plan your wedding or larger celebrations in our Sky Dome venue with stunning views in our 380 sqm ballroom.
Find out more
scroll to show detail options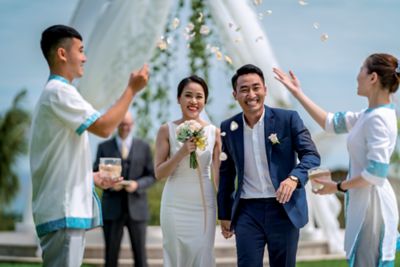 scroll up for previous option
Events bursting with flavour
With a touch of sugar, spice and everything nice, we'll help you celebrate life's rich moments during your stay in Istanbul.
Find out more
scroll to show detail options
Practical Information
Practical Information
Reviews
John B
25/09/2022 From Tripadvisor
Service and quality you come to expect from a Swiss hotel - thank you Movenpick!
Arrived late after a long journey from UK. Staff were extremely welcoming and informative. Went up to the Skydome restaurant on the 10th floor,and had a wonderfully relaxing and high quality meal overlooking the Bosporus. We will repeat during our stay!
GuernseyForager
21/09/2022 From Tripadvisor
Amazing staff!
Check-in was wonderful. No queue and I was helped with my luggage without even asking and given a full explanation of the features in my room. Then went to the ground floor bar which was super comfortable and was served at my sofa by Gokhan who couldn't do enough for me. He offered me nuts and chocolate to nibble with my wine. The house white wine is superb.
Anatheifetz
07/09/2022 From Tripadvisor
Highly recommended
Excellent location, great service, spacious and very pleasant rooms. Extremely large shower . Very clean and pleasant . Various restaurants open until late good food and reasonable prices. Excellent breakfast situated on the roof top. Great view and a huge variety dishes. Fresh vegetables, different kinds of Breda, pancakes, cheese, ham, oatmeal, sausages anything you can dream of. Stayed 2 nights for business. Will definitely come back. Thank you movenpick team
Huda M
01/09/2022 From Tripadvisor
Worth it
Every thing is perfect, clean, best service, the breakfast is so variety and high quality food. Fresh drinks and fruits. The service we get from highly professional people especially Kaan who always asks about our needs, and satisfying from our stay and propose helps. With respect of the location, the hotel is located in a very calm area, very close to many tourist places and the transportation is very access.
Safari21527757783
06/08/2022 From Tripadvisor
Quiet & nice place!
It was a lovely stay. We could have our room earlier than the check-in time. The Hotel was convenient especially with the free shuttle bus service they offer. the staff was friendly and helpful . I mention Riza, Omer, & Hilal who were very helpful.