Mövenpick Bursa Hotel and Thermal Spa
Restaurants & Bars
The Place to Savour Life
We believe in indulgence done right, treating our guests to deliciously fresh cuisine, abundant treats and flavours that are unmistakably Mövenpick, all served with a generous portion of heartfelt care.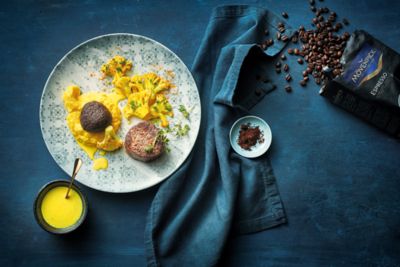 Facilities & Activities
Where Life Tastes Sweeter
Help yourself to the good life at Mövenpick. From sunny pool days to indulgent spa time, energising workouts to immersive cultural experiences, we invite you to drink it all in.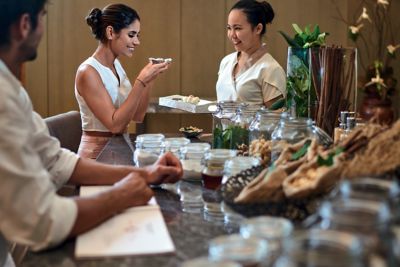 Meetings & Celebrations
Memorable Meetings & Sparkling Celebrations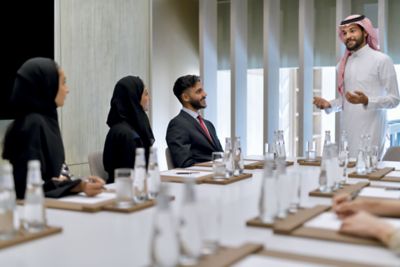 scroll up for previous option
Meetings that satisfy
With enticing venues and a menu of professional services, our meetings solutions are a recipe for success.
Find out more
scroll to show detail options
Practical Information
Practical Information
Reviews
djsunclub75
04/04/2022 From Tripadvisor
Great quality hotel and hospitality
A quality hotel, great staff and very accomodating. The best hotel I've stayed in Bursa. Comfortable rooms. Nice spa experience. Salt scrub was cool. Italian restaurant is top; expensive a bit but is 5 star quality for styling and service. Roof terrace restaurant food is nice,i and variety of options. Roof staff service cpuld be bit faster though. Breakfast buffet is good, lots of options. Prefer to stay in this hotel in the week though as its much calmer and more enjoyable. Very central. Will stay again for short breaks.
miles28
26/03/2022 From Tripadvisor
Excellent neat clean hotel
We stayed overnight instead of driving back to Istanbul. Neat modern clean hotel. Breakfast was good. We did not have a chance to use the other facilities. Check in was smooth. Not much happening in immediate vicinity.
Sightseer33605403279
21/11/2021 From Tripadvisor
Hotel review
The hotel was perfect, I really enjoyed my stay in the hotel. All of the stuff was helpful specially ASKIN, DENIZ & MELIKE Were great host and helpful. The hotel well located in urban part of bursa with a great access to city sightseeing. I would highly recommend this hotel
ozlemke
21/11/2021 From Tripadvisor
Unforgettable weekend
This is perfect location to stay, enjoy thermal waters and city of Bursa. We spent a weekend mid November 2021, staff is extremely helful, polite and welcoming. We celebrated my daughetr's birthday and they threw a mini surprise party , it was so fun and forgettable. Hotel is very clean, food very nice, and very very good location with a beautiful Bursa view.
danoppliger
18/11/2021 From Tripadvisor
Relief from the Chill.
We stayed at the Movenpick, Bursa for 2 nights in November 2021. The room was very comfortable overlooking the city. The thermal pool was 41 degrees C the first day and 39 the second day. The hot water was a relief from the chill in town. We are from Arizona in the USA. To us this is winter. The jets were super strong and blasted away at muscle spasms. We both signed up for separate Turkish Baths and received a through scrubbing. The spa was clean and comfortable. There were not too many people at the hotel. We dined at the restaurant for breakfast and dinner. Turkish fare in the evening with wine.