Mövenpick Bursa Hotel and Thermal Spa
Restaurants & Bars
The Place to Savour Life
We believe in indulgence done right, treating our guests to deliciously fresh cuisine, abundant treats and flavours that are unmistakably Mövenpick, all served with a generous portion of heartfelt care.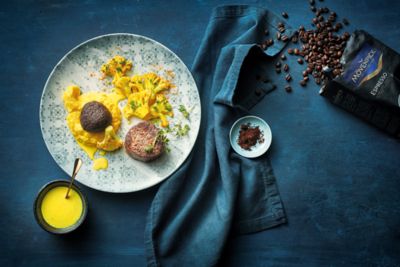 Facilities & Activities
Where Life Tastes Sweeter
Help yourself to the good life at Mövenpick. From sunny pool days to indulgent spa time, energising workouts to immersive cultural experiences, we invite you to drink it all in.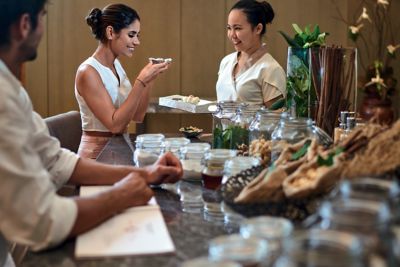 Meetings & Celebrations
Memorable Meetings & Sparkling Celebrations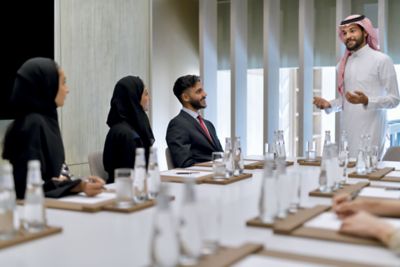 scroll up for previous option
Meetings that satisfy
With enticing venues and a menu of professional services, our meetings solutions are a recipe for success.
Find out more
scroll to show detail options
Practical Information
Practical Information
Reviews
Hamny M
10/06/2022 From Tripadvisor
Good experience
We enjoyed our stay the crew was very helpful the rooms were exactly like we anticipated and I hope that I ca visit this hotel back the reservation process was also very easy and smooth where I requested many specific details they accommodated me
Thetripexpertjo
09/06/2022 From Tripadvisor
A bad experience which harm our vocation.. when told some body that's you are here to have fun and he destroy it
First impression… No welcoming drink in reception or any welcoming fruit or drink in the room ! Just to give a chance I talked to the customer relations lady about all the points and thought she will surprised me !!! But nothing new !! One by one A/C problem and I have to call 4 times where they only answer 2 times , visiting the desk too . Room door dose not lock ! Water flush in the bath seat keep throwing water Room service .. is missed Breakfast restaurant.. no body under stand you Turkish coffee on breakfast is paid !! While all kind of drunks are included!!!!!! Other hotel in turkey it's free and complimentary And even if you order can't drink very bad … check the photos One guy on front desk answer the calls , and persons, and do everything and he is always busy !!! I do not recommend movenpick hotels any more I have been staying in this chain many times but always disappointed Bursa got much better hotels than this is one . I have mss add my other points and I think this is enough
Hani A
03/06/2022 From Tripadvisor
Movenpick is the right choice
My stay in this hotel was very enjoyable, clean, good service, staff are very friendly, helpful and welcoming especially Ms Sibal, Dilek, Ummigul also Mr Abdul Hadi was very cooperative and smiley The rooms are spacious and provided with all amenities Location of the hotel is excellent It was a real nice experience Hani
NakulK992
25/05/2022 From Tripadvisor
Excellent hotel
The rooms were amazing with a fantastic bar and amazing food on the rooftop and amazing staff at concierge. A special mention to Askn and Fatos for making our stay very comfortable and easy. We will definitely want to come here to stay in bursa
djsunclub75
04/04/2022 From Tripadvisor
Great quality hotel and hospitality
A quality hotel, great staff and very accomodating. The best hotel I've stayed in Bursa. Comfortable rooms. Nice spa experience. Salt scrub was cool. Italian restaurant is top; expensive a bit but is 5 star quality for styling and service. Roof terrace restaurant food is nice,i and variety of options. Roof staff service cpuld be bit faster though. Breakfast buffet is good, lots of options. Prefer to stay in this hotel in the week though as its much calmer and more enjoyable. Very central. Will stay again for short breaks.