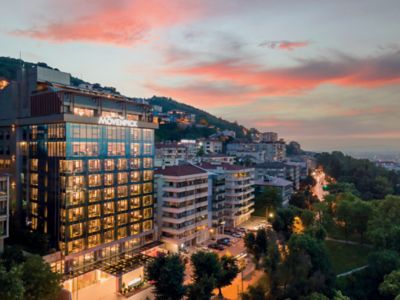 Mövenpick Bursa Hotel and Thermal Spa
Restaurants & Bars
The Place to Savour Life
We believe in indulgence done right, treating our guests to deliciously fresh cuisine, abundant treats and flavours that are unmistakably Mövenpick, all served with a generous portion of heartfelt care.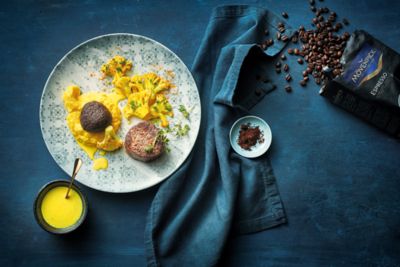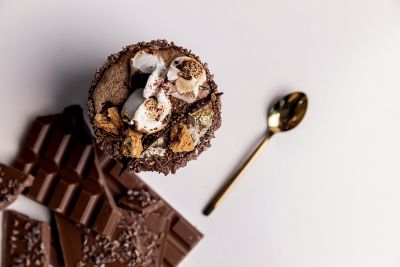 scroll up for previous option
Chocolate Hour
Tick-tock, it's mmm-o'clock, with all our hotels and resorts serving up 60 mouth-watering minutes of cocoa indulgence every afternoon, making sure your day's a delicious one.
scroll to show detail options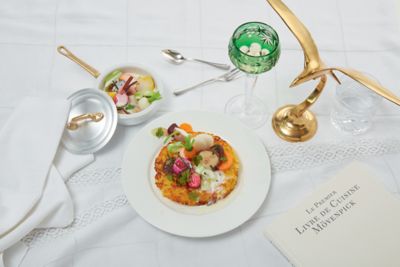 scroll up for previous option
Signature Flavours
Swiss dishes like you've never tasted before, prepared with care and served from the heart in our restaurants worldwide.
scroll to show detail options
Facilities & Activities
Where Life Tastes Sweeter
Help yourself to the good life at Mövenpick. From sunny pool days to indulgent spa time, energising workouts to immersive cultural experiences, we invite you to drink it all in.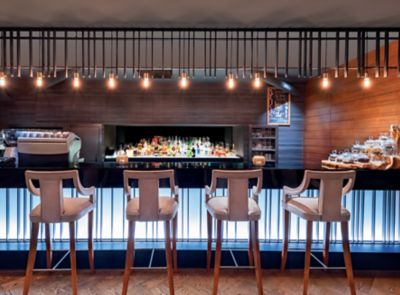 Meetings & Celebrations
Memorable Meetings & Sparkling Celebrations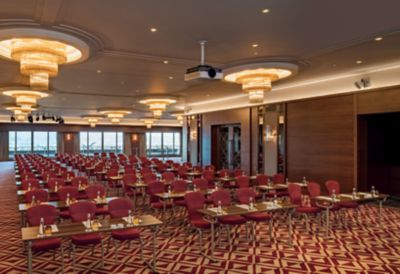 scroll up for previous option
Meetings that satisfy
With enticing venues and a menu of professional services, our meetings solutions are a recipe for success.
Find out more
scroll to show detail options
Practical Information
Practical Information
Reviews
sophyf309
12/11/2022 From Tripadvisor
Excellent service and amenities
This is an excellent hotel. We got there at 3am due to flight cancellations. The staff were there ready to help that morning. They speak English very well and helped with all our questions and needs. The breakfast is excellent. The penthouse restaurant very good too. They gave us 6 of us a parting gift of Bursa keychains. Very good hotel. Will stay there again
naimehs2022
11/11/2022 From Tripadvisor
Too comfortable,cozy and nice Hotel
Welcoming hotel with comfortable room,polite and helpful staff in great location. Thermal spa and massage services was perfect and too clean. I do recommend this hotel especially for the great location.
Sarah A
01/11/2022 From Tripadvisor
Amazing
The hotel amazing very clean and the rooms wide and comfortable .. the breakfast buffet very delicious everything you like is there especially the oats 😍 the Italian restaurant very nice the staff very friendly highly recommended i like how they put sofa bed for my son in our stay the best hotel !
Alraisin
23/09/2022 From Tripadvisor
Movenpick Bursa hotel
One of cozy hotels, greet location, most welcoming staff . We faced small issue that at the night the neighbors were so noisy the keep talking load and their children they run and play in the corridors. We Would like give special thanks for Mr. Askin for his overall services.
Ismail_Osman1943
07/08/2022 From Tripadvisor
Two Night Visit
We arrived at 3am from a long flight to and then drive from Istanbul. Check in was efficient. We then only left our room on day 1 at 11am. We proceeded to tour the city in the limited time we had. We then returned at about 8pm only to find that both our rooms had not been serviced for the day. Disappointed we went to reception to report this . Our timing was bad as the cleaning lady that was sent up clearly told us that it was time to go home and she was not happy. After some hard discussions with the staff at reception we were offered new rooms. However we were just too tired now to change and reluctantly retreated to our half made up rooms. Next morning we were offered complimentary breakfast by Mehmit as a token of apology . We chose Movenpick for the brand they represent and were obviously disappointed.