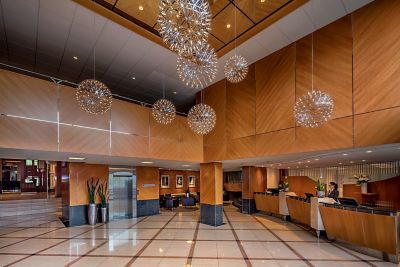 Mövenpick Zurich Regensdorf
About this hotel
not far from Zurich Airport
149 rooms
T&B - The Home of Tartar & Burger Restaurant, Trattoria Ciao, Boulevard Lounge & Swing Swing Lounge und Bar
one of the largest congess halls in Zurich & 19 innovatively designed meeting rooms for 2 to 800 people
Discover the Mövenpick Hotel Zürich Regensdorf, a 4-star hotel, located in the north of Zurich, close to the Zurich Airport.
The business hotel has a large congress hall and 19 innovatively designed meeting rooms, suitable for up to 800 people. Possessing state-of-the-art of the art technical equipment, it is the ideal location for your meetings or events.
Get spoiled in one of our excellent restaurants - in the traditional Mövenpick Restaurant, the Trattoria Ciao with a Mediterranean Atrium Garden or enjoy a drink or snack in one of our two bars in Regensdorf - the Boulevard Lounge and the Swing Swing Lounge & Bar.
The Mövenpick Hotel Zürich Regensdorf with its partner "check-in all-ways shuttle" and offers a discounted shuttle to and from the airport. Furthermore, 850 parking spaces are available and the hotel is located just 18 minutes from Zurich city centre. The hotel has 149 luxury hotel rooms and a direct access to the Migros-Fitnesspark (with extra charge and from 16 years). All of these things make it your ideal place to stay when you come to Zurich.
Restaurants & Bars
The Place to Savour Life
We believe in indulgence done right at Mövenpick Hotel Zürich Regensdorf, treating our guests to deliciously fresh cuisine, abundant treats and flavours from Italian specialities to signature Mövenpick Dishes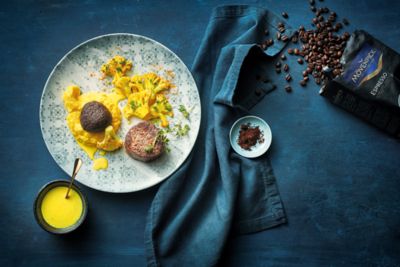 Meetings & Celebrations
Memorable Meetings & Sparkling Celebrations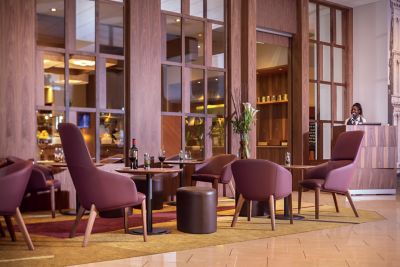 scroll up for previous option
Meetings that satisfy
With enticing venues in Regensdorf and a menu of professional services, our stylish meeting settings are a recipe for success.
Find out more
scroll to show detail options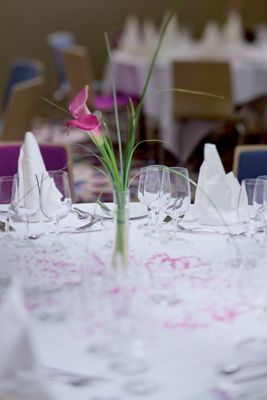 scroll up for previous option
Events bursting with flavour
With a touch of sugar, spice and everything nice, we'll help you celebrate life's rich moments. View our unique wedding function rooms in Zürich.
Find out more
scroll to show detail options
Gift Vouchers
MAKE SOMEONE HAPPY IN ZURICH
Gifts that come from the heart not only please those who receive them. Buy gift vouchers for Mövenpick Hotel Zürich Regensdorf now.
Buy now
open new window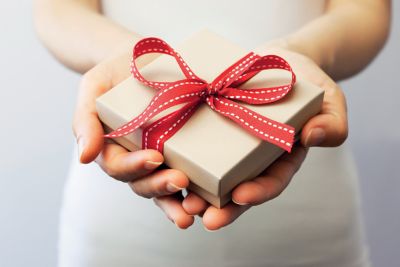 Practical Information
Location & practical information
Reviews
T1203QAmichaela
12/08/2022 From Tripadvisor
Double check charges before you leave
Nice hotel in Zurich. Quiet neighborhood. Quiet rooms. Great service from the Bernard, the night staff member. Very helpful and professional. Hotel is a bit away from the city centre so make sure you do your research. You will have to pay extra to use the gym. It's not free as it doesn't belong to the hotel. Nice restaurant on site. If you're going to the mountains, stay in Lucerne or somewhere closer as train fares are expensive. Had a small ceiling leak probably from a/c condensation. Had to report it twice before it was fixed so the carpet just after you walk in was soaked. Bad part: Discovered after we've left that they've double charge us for our room. Since we were travelling and needed funds, we had to call them multiple times to get the charges sorted out properly. Even if they corrected their mistake it still took a few days to get the funds back. Spoke to different people to no avail. Poor customer service when it comes to their accounting. Not totally a bad experience.
Ghibli608
23/04/2022 From Tripadvisor
First time here, but I'll be back.
First the bad news: The building is well kept up, the styling is pure 80-ies. But then several buildings surrounding this one are too... The location is good: at walking distance from the train station that takes you straight into Zurich City Center. Don't bother driving when going to the Opera, just use the train. Cheaper and faster. The executive rooms are definitely worth the choice: very roomy, King Size bed. Great sleeping comfort. I would always choose a room on a higher floor or down a corridor. Downstairs is a Bar that turns into a nightclub. There are 2 bottles of water that when empty were replaced. A detail I personally adore. Breakfast is fresh and well provided. If I could just have some cooked tomatoes added... Careful, when arriving by car, there is a parking fee to pay. Common in this area, but at 20,- CHF very steep. The car park is secure though. And lower cars need to be afraid. Easily accessible. The hotel is located next to a convenient shopping mall. There is also a paying (29,- CHF) gym and amazing Spa at the hotel. Try it out! The staff in general, the front desk staff more particularly are very accommodating and helpful. Nice.
Manonthemove9
01/08/2021 From Tripadvisor
Travel after pandemic
Very great to come back again to this hotel. I really want to convey my message to the night shift (tall guy), i did not know his name. He is very active in the night shift, and very friendly. I wish to thank you Mr. Benjamin, the day shift too, because he provided me with the information, and also help me to reserve the room. And Manager Frau Ute Dirks, she is always very nice. I saw her on the lift in the departure date (that time not sure it was her. because I am in the hurry. so if this message can convey to her, I want to say greetings to her). The room in the hotel is clean as always, and I love to be near the airport, and i wait situation to be better. I will return to this hotel again. Best regards, Dr. Vorravee Pattaravongvisut Man on the Move
Darcast
18/07/2021 From Tripadvisor
Relaxing break during a business trip
Close from highway A1, exit n. 61-Zch.-Affoltern, direction Regensdorf. Zurich airport is quite close, approx. 12 km. The room was perfect for my purposes, with enough space on a roomy desk for working, otherwise a very comfortable overnight stay. I had a good quality dinner in the restaurant.
Manonthemove9
23/02/2021 From Tripadvisor
Still in my memory
The hotel is very good location, and the manager is welcoming the guests very well. During the Corona virus pandemic times, it is hard to fly back to stay at the hotel. However, this is one priority of hotel in my list that I will return. Because the last time, I remembered that the hotel provided very Swiss quality breakfast. At the behind of the reception counter, it is unique because of the Swiss chocolate and the Ice cream which we can buy either to eat inside the hotel, or to go out and enjoy at the little park nearby.