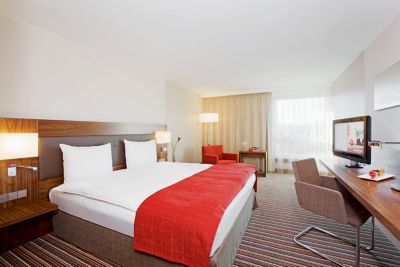 A modern hotel near Zurich Airport
next to Zurich Airport & free airport transfer starting from 1st of July
first Mövenpick Hotel worldwide
333 rooms & suites
Mövenpick Restaurant & Bar with a terrace
Multifunctional meeting rooms
The 4 star Mövenpick Hotel Zurich-Airport in Glattbrugg is completely renovated, withhas 333 spacious bedrooms and is well known for its large variety of restaurants. 
This business hotel is an ideal venue to hold your meetings and conferences near Zurich International Airport and can host up to 400 delegates, with state-of-the-art facilities.
Bring your family to Zurich, stay in our family rooms and enjoy a discount in our restaurants. There's something for everyone's taste with international and seasonal dishes served in our Mövenpick buffet restaurant and a lively atmosphere to enjoy cocktails in our hotel bar. As well as a variety of dining facilities, there's a fitness centre for an energising workout.
Restaurants & Bars
The Place to Savour Life
The two restaurants offer a large variety of culinary experiences from Mövenpick dishes, international and seasonal specialties to juicy grilled Swiss prime beef from the Josper Charcoal Oven. Enjoy a drink or snack at our popular bar at our 4 star hotel.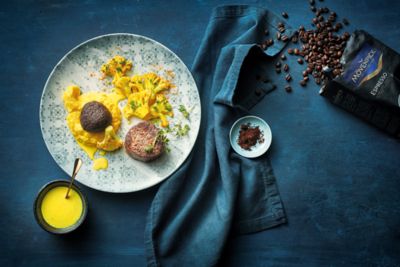 Meetings & Celebrations
Memorable Meetings & Sparkling Celebrations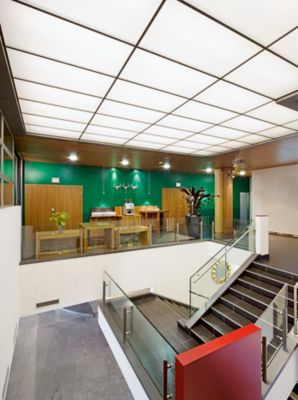 scroll up for previous option
Meetings that satisfy
Ideally situated near the international airport of Zurich, we welcome you for your banquets, conferences and seminars for up to 400 persons for a standing cocktail reception or 180 delegates for a meeting.
Find out more
scroll to show detail options
Gift Vouchers
MAKE SOMEONE HAPPY IN ZURICH
Gifts that come from the heart not only please those who receive them. Buy our gift vouchers for Mövenpick Hotel Zurich-Airport now.
Buy now
open new window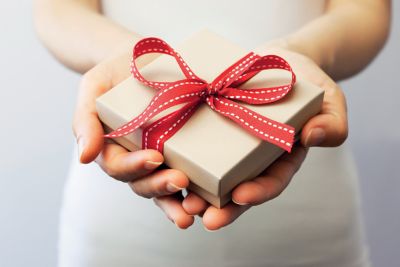 Practical Information
Location & practical information
Reviews
stevej2001
14/08/2022 From Tripadvisor
Pretty bad
The problems began with glacial checkin. Waiting for our room to be ready we found that most of the chairs were broken. Told our room was ready we went up to find it wasn't, so back to the lobby. In the room we found it dark with limited storage space. The worst thing was the mattress which was like granite. We arrived jet lagged so we went to the hotel restaurant for dinner. The menu was printed by a laser printer running out on toner and the choices we so unappetizing we walked out. The breakfast was actually pretty good. Upon our return to the hotel the second night we found our room again was not cleaned. We settled for new towels. The outlet situation was good but the Wi-Fi was dreadfully slow. Do you get the sense we were unsatisfied?
chsmax
12/07/2022 From Tripadvisor
Staff shortage
Very nice to have a hotel bus for the airport with a very nice driver. The food in the restaurant was very nice. Front desk staff seemed rather stressed out and not so welcoming. I remember the time when I was welcomed with a smile and a drink. I didn't really understand a receptionist that told me that she is not here and that I have to go to the restaurant to pay for a snack that I took at the front desk. I couldn't find a staff in the restaurant so I but back the snack. I understand that there is a staff shortage and I don't blame them. Times are very difficult in the hospitality business. A little smile would just make a great difference though. I was surprised that there was no soap bar in my bathroom and that my towel had a whole. Otherwise the room was very big and I loved the nespresso machine
Michael N
03/07/2022 From Tripadvisor
One nicht stay at Mövenpick hotel at the Zürich airport
TV remote didn't function and neither any knob on the TV, no light switch on some of the lamps, so had to pull the plugs Front desk const occupied with arrivals. No courtesy shuttle from and to airport
Rajat O
27/06/2022 From Tripadvisor
Very bad hospitality!! Staff requires lot of training!!
I stayed in this hotel for 1 night on 21st June'22 as i have flight to catch the next day. The prices are showing cheap as compared to other hotels near to the airport. But then i realize why the rates are cheaper. The room allocated to me is already opened!! I have not scanned the key and it was accessible, so bit of scary but then i thought that housekeeping might have finished work recently, so not a big deal!! All front desk staff are trainees and every time you ask for something, there is only 1 response that we don't know as we are trainee here!! Even if experienced staff stands nearby, there is no effort to help their fellow colleagues or guest with their queries. All staff is behind the big curtain, not visible to anyone. And worst part is when you ask to call the manager then they go and come back with the response that manager is busy!! There is a lemon/mint water at the reception for the disposal for the guest as it is too hot during this time in zurich but there is no water inside it.... :-) When you ask front desk for water, they say that can't refill as they are currently too busy!! Seriously, if you can't afford to offer water to your guest then there is some serious problem. On returning and booking for airport shuttle, I'm waiting at the reception and front desk is calling in the room instead of reaching-out on mobile. The result is that i kept waiting for shuttle, missed it at booking time and has to wait for another 30 min to get another shuttle.
TravellerNFNF
06/06/2022 From Tripadvisor
Abrupt treatment of Diamond Accor member
I made a booking at this hotel in error, less than 24 hours ago. I spoke to the hotel on the phone this morning and the person I spoke to was instantly abrupt and refused to refund the one night stay. At least in Australia (where I am from), companies have to allow a reasonable cooling off period for bookings (for example 24 hours) in case of error etc. Considering I am a Diamond Accor Plus member and spend tens of thousands of dollars a year with Accor, I am very surprised at the way I was treated. I have booked at an alternate Accor hotel for the exact same night so am paying double for the same night now. I am very disappointed by the rude manner in which I was spoken to on the phone and the unwillingness to help.