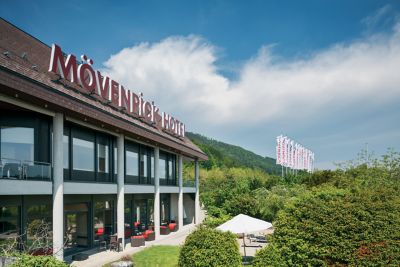 Mövenpick Hotel Egerkingen
Hotel with panoramic views in Egerkingen, near Basel
ideal for stop-overs and excursions across the country
137 rooms & suites
Two restaurants, bar and panoramic terrace
Multifunctional meeting rooms
12 Tesla Charging Stations for all electric cars
Choose the 4-star Mövenpick Hotel Egerkingen and discover all that Switzerland has to offer. Conveniently located just 45 minutes from key areas such as Zurich and Basel, our modern hotel offers a comfortable place to stay, ideal for stop-overs and excursions across the country.
Stay in one of our 137 comfortable rooms and suites, all of which are complete with modern facilities. Rooms that are wheelchair accessible are also available. Our different restaurants ensure a wide range of culinary choices to enhance your stay.
Experience Swiss service at its finest. Relax over a delicious meal or unwind with a glass of wine after a day of meetings or sightseeing at our welcoming and pleasant hotel.
Book a room at the Mövenpick Hotel Egerkingen and enjoy outstanding service, where quality meets comfort.
Restaurants & Bars
The Place to Savour Life
We believe in indulgence done right, treating our guests to deliciously fresh cuisine, abundant treats and flavours that are unmistakably Mövenpick. Enjoy Italian specialties, mouth-watering beef from the charcoal grill or a selection of international and traditional dishes. Mövenpick Hotel Egerkingen's two restaurants offer a wide range of culinary highlights.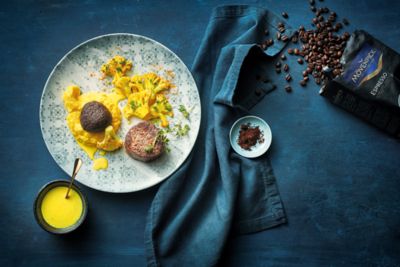 Meetings & Celebrations
Memorable Meetings & Sparkling Celebrations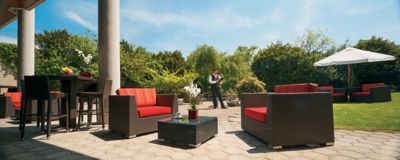 scroll up for previous option
Meetings that satisfy
Organise your banquet, conference or seminar with up to 400 participants in one of 21 meeting rooms at Mövenpick Hotel Egerkingen. Ideal accessibility from the highway combined with an inspiring modern setting provides the perfect place to do business.
Find out more
scroll to show detail options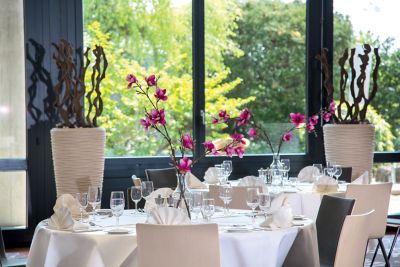 scroll up for previous option
Events bursting with flavour
With a touch of sugar, spice and everything nice, we'll help you celebrate life's rich moments.
Find out more
scroll to show detail options
Gift Vouchers
Make someone happy in Egerkingen
Gifts that come from the heart not only please those who receive them. Buy our hotel gift vouchers now.
Buy now
open new window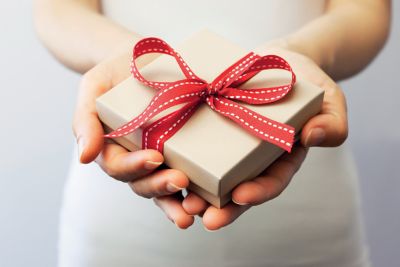 Practical Information
Location & practical information
Reviews
mkrusik
04/09/2022 From Tripadvisor
Good but expensive
Stayed for a night ( family of 4) Reception staff not helpful and rude. We have been charged more than it was showing on their app. Room should be with the nice view instead was scaffolding. Car parking not included. Breakfast worth spending.
NorthStar253412
01/08/2022 From Tripadvisor
Great breakfast, average rooms
Stayed 2 times in this hotel. First time in a classic room. no airco eventhough it was listed in the amenities of the booking. Room was very outdated. The second stay we had an upgraded room with Airco. however it seems that the hotel airco is not functioning very well in the rooms even if airco is present. . in the restaurant and reception area the airco is perfect but the rooms are very hot unfortunately. The breakfast in the hotel is very good. Above average
marcvdmeer2022
28/07/2022 From Tripadvisor
One of the best affordable Accor hotels
One of the best affordable Accor hotels. Amazing natural surroundings though near a major highway which you cannot hear. Friendly staff, spacious room, what else do you want from a hotel? Waking up to Swiss cows grazing almost under your window with their soothing bells… great.
Bob082
25/04/2022 From Tripadvisor
As always
Beds and breakfast were fine. Unfortunately there were no more tiny chocolates, they must have cut their expenses. And not so customer friendly is that you have to pay for parking your car over night, 12 CHF. When you book a room via their website you see the prices including taxes and costs but that isn't true. Besides this highly recommended!
Vacation03219333386
25/04/2022 From Tripadvisor
As always
We stayed one night on our trip to Tuscany. Beds were fine as well as breakfast. The only thing we missed were the tiny milk chocolates. Unfortunately they probably had to cut their expenses And another minus is that you have to pay for parking your car; not very customer friendly. Besides that the hotel is highly recommended!