Mövenpick Krasnaya Polyana
Restaurants & Bars
The Place to Savour Life
We believe in indulgence done right, treating our guests to deliciously fresh cuisine, abundant treats and flavours that are unmistakably Mövenpick, all served with a generous portion of heartfelt care.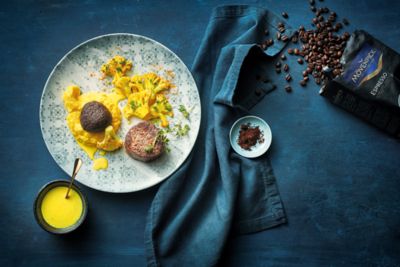 Facilities & Activities
Where Life Tastes Sweeter
Help yourself to the good life at Mövenpick. From sunny pool days to indulgent spa time, energising workouts to immersive cultural experiences, we invite you to drink it all in.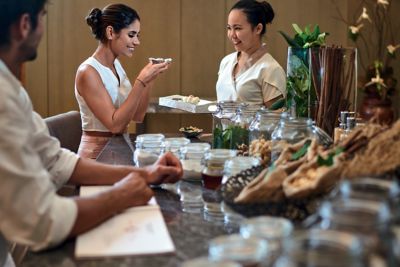 Practical Information
Practical Information
Reviews
2006WGL
05/01/2022 From Tripadvisor
I will repeat again!
Perfect Hotel in term of: Hotel team surrounding you with open hearts, out-of-box thinking, perfect services; excellent location just in 100 meters from main slope; yumee RAKLET restaurant; very responsive room service. Always available cart ride to the slope.
prikaznichenko
20/10/2021 From Tripadvisor
Amazing hospitality
Very much impressed with the host! Was upgraded with a room, congratulated with BD (a cake, fruits, wine) and very late check out. Hotel manager Mr.Alexey gave us the best efforts to memory this vacation and come back again. Breakfasts are the best in this area with smoothie, fresh vege and fruit juice, different eggs and high quality other meal.
NatalyTravelLover
09/05/2021 From Tripadvisor
Perfect place!
Very tasty! Good cocktails! Very nice stuff! Its quiet and calm place with good tasty kitchen and interesting coctails (Singapore Sling is really good :)). Good stuff attentive to clients wishes. Thank you for wonderful evening!
OlgaSHEPOL
03/01/2021 From Tripadvisor
Great service and delicious cuisine
Don't hesitate to come here for dinner. Great service, fondue was tasty, good wine card, 🍨 and 🍹 were also super! Kids were given pictures to color, the waiter gave us recommendations. All covid19 requirements are met 100%.
ivaniX5611PA
02/10/2020 From Tripadvisor
Nice and comfortable stay!
Really enjoyed our stay af ghe hotel in October 2020! Nice rokm with comfortable bed! Great spa with pool. And,ofcourse, great chocolate hour. Amazing cakes for free. We stsayed the hotel on our wedding annicersary and the staff kindly provided us with a tasty present. Thank you! Special thank to the girls at thd reception! Definitely recommended!