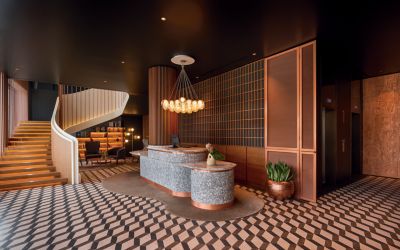 Mövenpick Moscow Taganskaya
Restaurants & Bars
The Place to Savour Life
We believe in indulgence done right, treating our guests to deliciously fresh cuisine, abundant treats and flavours that are unmistakably Mövenpick, all served with a generous portion of heartfelt care.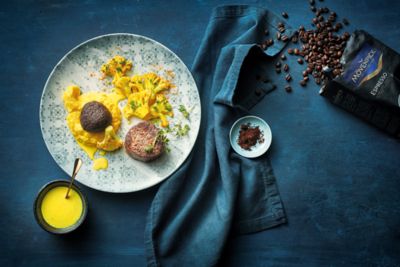 Facilities & Activities
Where Life Tastes Sweeter
Help yourself to the good life at Mövenpick. From sunny pool days to indulgent spa time, energising workouts to immersive cultural experiences, we invite you to drink it all in.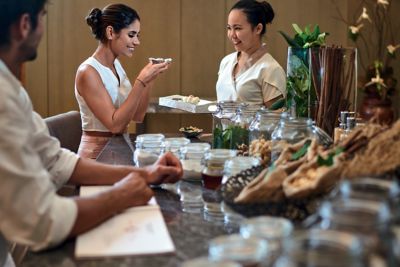 Practical Information
Practical Information
Reviews
wspaltenstein
20/01/2022 From Tripadvisor
Modern and Friendly Hotel and Service.
Good Check In. Ask why there was no Coffeemaschine in the Room?? Booking. Com has it on Photos. In 10 minutes they delivered a Maschine. But again I am surprised no Mövenpick Capsules? But in the Loby they sell Mövenpick Coffee. Entrance of the Room bad, wet from melting Snow!! Bad Idea to have Carpet, dirty and wet.
rus0719
11/01/2022 From Tripadvisor
Solid 4*
Good overall. Make sure to get a higher floor facing the courtyard not the front as the street is always busy and noisy. Staff seemed to be very nice and polite, breakfast alright except regular water was not available for some reason.. they had juices, tea and coffee but no water so you had to ask for it and when I said "room temperature" they brought me a hot water.. that was awkward. I mean why there is no water available for breakfast?! Room was rather small but wasn't a big deal.
andyA8076QL
27/11/2021 From Tripadvisor
Great, friendly, good price-to-value, good location
Nice welcome & check-in, fast and explaining everything as needed, giving room upgrade. Rooms are modern and cosy, breakfast tasty, gym has everything that is necessary, including a decent pool. Only small minus: bar closes officially at ten but room service can be used to get around it.
RoH102
26/08/2021 From Tripadvisor
Modern Hotel. Too Puritan . Nothing fancy but clean and convenient . Friendly staff At spa and restaurant
Good three stars for interiors and architecture cleanly good laundry service and all that. I stayed two nights. Will forward a few lines to management at Accor in paris due to extremely rude , mannerless and unfit customer service due to rudest front desk manager and unwilling to even listen to guests critique or report to it . It's worst ever front desk experience for a person who stayed both at 4 and 5 star hotels in both Moscow St P and worldwide . I don't expect the stay to be immaculate but a certain minimum of warmth not to speak of friendliness or willingness to hear guests wishes was eradicated by agressive, unsmiling and confrontation-based front desk manager who did her best for me to never want yo stay at this hotel. Good clean rooms , friendly restaurant waiters and ok Spa. Sauna is too hot. Otherwise a modern clean hotel all over but too Protestant and weird sectant atmosphere in settings
333j_r_meg
25/04/2021 From Tripadvisor
Mixed feelings about this stay !
We spent a one night stay in this new Mövenpick hotel near Taganskaya. We have mixed feelings about this stay : the room first, we were upgraded to a Deluxe room overlooking the Garden Ring on the 6th floor. The room was rather small, but well equipped. I would say that unfortunately the carpet was already not looking fresh and clean, and the room was noisy. I can only blame the bad quality of noise insulation from windows, and as traffic never stops on the garden ring, you should absolutely prefer rooms overlooking the back (not the garden ring !). We wanted to have a snack for lunch when we checked in. There is a rather fancy and interesting restaurant (that we tried finally for the diner) and a bar, both on the ground floor. My wife wanted to have a soup from the restaurant menu, and I wanted a club sandwich from the bar menu ; there was no solution offered to us to accommodate our choice, we should have eaten separately, me seating alone at the bar and my wife seating alone at the restaurant, though the two places are a few meters from each other's, the staff was absolutely inflexible, and preferred to suggest us to have snacks outside, in close by places rather than to serve us what we wanted to eat ! About the spa, also mixed feelings: we went twice ; first time in a quiet moment (beginning of afternoon), very few clients, it was very good amenities. The second time, Sunday morning, it was busy, and everything was missing : no big towels, no bathrobes, no bottled water...the situation was out of control ! Finally about the restaurant Chagal, interesting place (there is not a lot of decent places in Taganskaya). Starters were very good as well as dessert, main course was a little "molecular type of setting", and was finally not exceptional. The bill for the diner (above 10 000 roubles for two) is a little high in value for money.