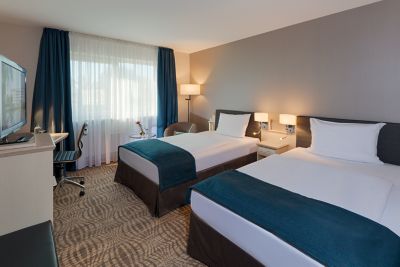 Mövenpick 's-Hertogenbosch
Restaurants & Bars
The Place to Savour Life
We believe in indulgence done right, treating our guests to deliciously fresh cuisine, abundant treats and flavours that are unmistakably Mövenpick, all served with a generous portion of heartfelt care.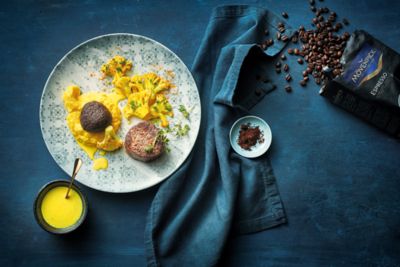 Facilities & Activities
Where Life Tastes Sweeter
Help yourself to the good life at Mövenpick. From sunny pool days to indulgent spa time, energising workouts to immersive cultural experiences, we invite you to drink it all in.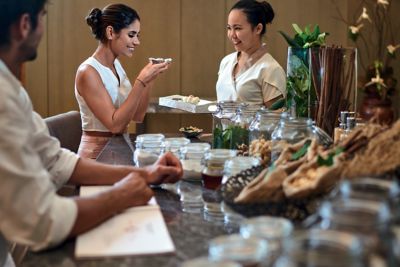 Meetings & Celebrations
Memorable Meetings & Sparkling Celebrations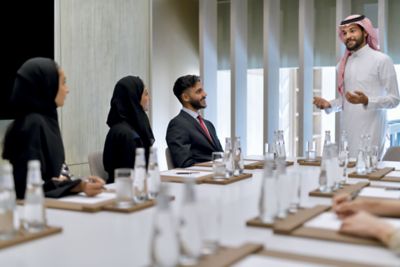 scroll up for previous option
Meetings that satisfy
With enticing venues and a menu of professional services, our meetings solutions are a recipe for success.
Find out more
scroll to show detail options
Practical Information
Practical Information
Reviews
FedoraOnTour
31/05/2022 From Tripadvisor
COULD BE SO MUCH BETTER
Stayed here as part of a LEGER tour. The hotel itself was nice enough - modern, clean and roomy. However, we had great problems with the restaurant - it was supposed to close at 10 pm - we arrived day one with forty minutes to spare - we were told that it was already closed and all they had were bar snacks. Every day we had problems booking a table for an a la carte meal. The staff said they were short staffed in the kitchen but that is no excuse in this day and age. Food was OK when you could get it - nouveau cuisine (small portions.). The hotel is on a business park and if you wanted to go into town you had to hire a cab. Bar was OK - barman was very good. I got the impression that the hotel was empty which might explain a small brigade in the kitchen.
coerrenzigl
11/07/2021 From Tripadvisor
2 days at den Bosch
I booked this hotel for a short business tripp to den Bosch. I found a friendly welcome, good service and a comfortable room with lake view. A small problem with the remote control for my television was fixed within 10 minutes. The terasse at the lake is a nice place for a good dinner. Also breakfast had a high quality.. Summary: it was a good choice!
tomaszkroczek
16/02/2020 From Tripadvisor
good stay
Good location, good quality. Wonderful beer :) Very polite people in the reception, rooms are clean, Wi-Fi quality very good too. Breakfast with small choice but tasty. It is a place worth staying during any trip in south of Holland.
Coen N
08/02/2020 From Tripadvisor
Perfect location, friendly staff and exquisite breakfast
The location is not too far from city center but therefor quiet and close to highway. Parking is on the premises and safe. Staff is always friendly and professional. The breakfast-buffet is a must and you should take your time for it.
dotanma
23/12/2019 From Tripadvisor
Old and nice but not well maintained
The hotel looks like it had known better days. A bit of a leak in Bidet, an air condition unit that will not warm the room even when it says it will, and a parking barrier that keeps on not recognizing your car. Still, the room was well-equipped (i.e., kettle, fridge, TV, hair dryer...), and the service was in a high level. Most welcoming.