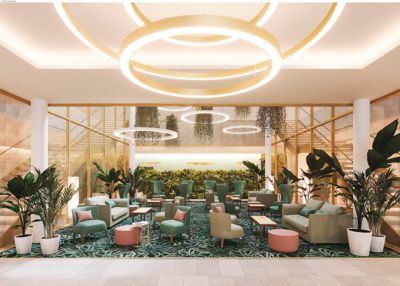 Mövenpick Hotel Stuttgart Messe & Congress
Mövenpick Hotel Stuttgart Messe & Congress
Mövenpick Hotel Stuttgart Messe & Congress is situated right by the trade fair, Stuttgart airport and the existing Mövenpick Hotel Stuttgart Airport. The hotel comprises 262 stylish hotel rooms including five Junior Suites. Enjoy a welcoming atmosphere and first-class business services while staying in Stuttgart.
Our 9 meeting rooms & event spaces offer 1,100 sqm space, allowing various possibilities for events. Choose one of the nine multi-functional meeting rooms and experience a creative urban work environment.
Restaurants & Bars
The Place to Savour Life
Mövenpick Hotel Stuttgart Messe & Congress we believes in indulgence done right. Enjoy a stylish restaurant, offering a delicious selection of international food and freshly baked pizza. Matteo Thun has created inviting interiors with a modern spirit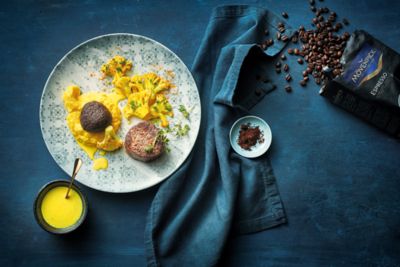 Meetings & Celebrations
Memorable Meetings & Sparkling Celebrations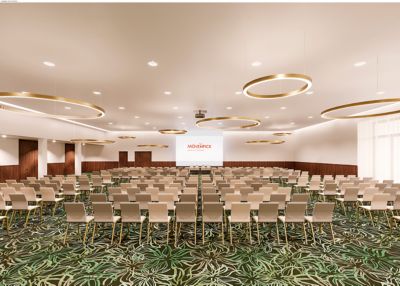 scroll up for previous option
Meetings that satisfy
Take advantage of our event venue of almost 2,200 sqm, when combined with the conference space available at the Mövenpick Hotel Stuttgart Airport. Mövenpick Hotel Stuttgart Messe & Congress offers a range of menus and added services to ensure our meetings solutions are a recipe for
Find out more
scroll to show detail options
Practical Information
Practical Information
Reviews
manutdcr7
06/09/2022 From Tripadvisor
good value for money
the hotel is within walking distance from the airport. The room we stayed at had decent bedding and shower, noise/light insulation. Check-in/out was quick, staff was friendly and helpful, would stay here again
crm632
31/08/2022 From Tripadvisor
Not what it once was
I have stayed at this property many times over the past 12 or so years - the location is perfect to catch an early morning flight and the people and hotel have always been top notch. This stay did not reflect this history. When we walked in we were greeted by a stench that must have originated somewhere in the sewage system. When we asked about it, we were told that there was a burst pipe somewhere. Stuff happens, so far so good. We booked a connecting family room for this stay - the air conditioning in one of the two rooms blew nothing but warm air. When I called the front desk, they sent this poor kid - a page of some sort - who tried to convince me that the A/C was indeed working. When I presented him with the air in the other room, he agreed that it was indeed broken. He informed me that no technician was on staff and that he would speak to the front desk. I called the front desk about 30 minutes later, but nobody answered. After about an hour or so I was able to reach a live human being who said we cloudless move to a different room. By then my wife and daughter had unpacked already and that really wasn't an option. The rooms themselves were comfortable as always, but based on non-working A/C sleep quality was poor at best. One of my favorite places to unwind after a week of business in Germany has always been the bar, which apparently didn't have enough staff to open. This seems to be emblematic for this property as for the past two or three trips staff have shared with me that they were completely understaffed and that the working climate was so bad that long time employees were leaving in droves. The remaining people are great, they try hard, but there just aren't enough of them. I sincerely hope that this property will staff up and get back to what it once was.
dukeybebs
09/08/2022 From Tripadvisor
Perfect location next to airport with a great breakfast
Stayed here one night on a layover. Rooms were a good size and clean. The beds were comfortable. The real highlight was the breakfast, which was excellent, with plenty of choice. We arrived very late and it was a welcome relief to discover the hotel was right next to the airport. Highly recommended.
I7702EOoscara
28/07/2022 From Tripadvisor
Quality is not what it used to be
the shower was not draining properly. I called the "Guest Service" on the room phone but nobody answered. I hung up and called room service they answered and told me to dial 99 for "Front desk" again no answer. After a nice while of it ringing I decided to just go down stairs. The gentlemen was nice and professional but it ended there as the room had a shower drain issue that they could not resolve. I was given two options change into a non connected room or just use the shower in the connected room I had. Well what's the point of paying for two rooms if I have to stand in line to use the shower next door? I paid to have a connected because I have a child staying in the connecting room. Anyway, The room felt musty like the AC was not up to standard, I've stayed here every time I fly out early for the past 7 years, but I am seeing the standard drop, as so should it's 4 star rating…. FYI it's room 4140 if anyone is wondering what room it is. At least that way you know the need to shut off the shower every 10 seconds to let the water drain to prevent a flood. I paid for two connecting rooms I guess I should have requested that they had two connecting working showers as well.
leighc888
14/07/2022 From Tripadvisor
Convenient and overall very positive experience
Have traveled a fair bit to Stuttgart recently, and office is near the airport. This hotel is ideally located if you need to be in the location, ie your office is nearby, or you are attending an event at the Messe. Given options in the area - this is BY FAR the best and reasonably priced. Don't expect spectacular views, but the rooms, overall hotel and restaurant are quite good for business purposes. The breakfast is excellent. Also to note, it is easy to walk the 2 mins to the airport to catch a train into the center of Stuttgart or anywhere else you may need to go. There is also a decent grocery store and bakerei in the airport. Stayed there multiple times in May and June 2022 and each time the staff went above and beyond.