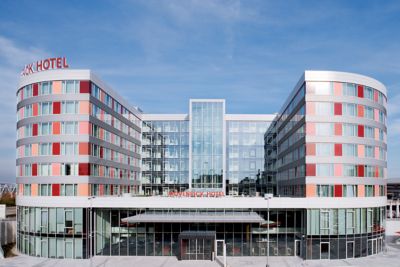 Mövenpick Hotel Stuttgart Airport
Modern 4-star hotel in Stuttgart
Make your Stuttgart stay a successful and enjoyable one by choosing a great location with direct access to the airport and just 20 minutes from the city centre. Mövenpick Hotel Stuttgart Airport is conveniently located to the Messe Stuttgart and International Congress Centre, perfect for business and trade fair visitors. At our 4-star Superior hotel, you can choose from 326 elegant hotel rooms and suites, offering soundproof windows and complimentary Wi-Fi. Book a Premium Room or opt for a Junior Suite and enjoy some added luxuries like a Nespresso coffee maker, BOSE music system, as well as a separate shower and bathtub. Book your meetings & events in one of our 16 multi-functional meeting venues in Stuttgart, including a ballroom for receptions and weddings for up to 500 guests. Discover local specialities, Swiss selections and international flavours at our hotel restaurant or catch up with colleagues at our hotel bar.
Please understand that our wellness area is currently not open.
Restaurants & Bars
The Place to Savour Life
Here at Mövenpick Hotel Stuttgart Airport we believe in indulgence done right! Our dedicated team will make sure to treat you to deliciously local and fresh cuisine, followed by an abundance of treats and flavours that are unmistakably Mövenpick, all of them served with a generous portion of heartfelt care.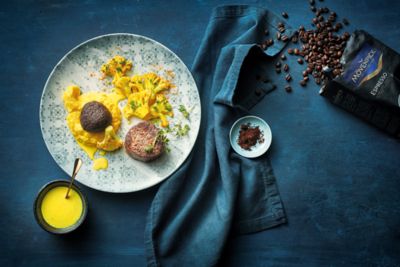 Meetings & Celebrations
Memorable Meetings & Sparkling Celebrations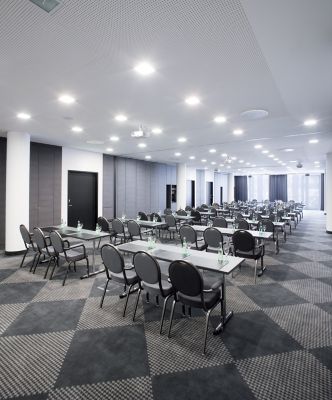 scroll up for previous option
Meetings that satisfy
Host your next event in Stuttgart at Mövenpick Hotel Stuttgart Airport. With enticing meeting venues and an extensive range of professional services, our meeting solutions are a guarantee for success.
Find out more
scroll to show detail options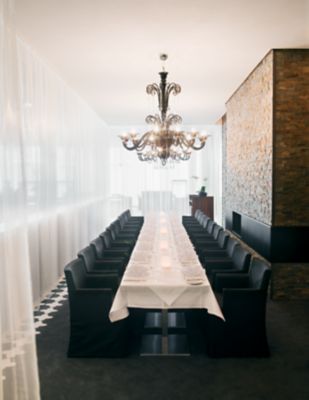 scroll up for previous option
Events bursting with flavour
With a touch of sugar, spice and everything nice, we'll help you celebrate life's rich moments.
Find out more
scroll to show detail options
Practical Information
Practical Information
Reviews
timj101101
27/12/2022 From Tripadvisor
Reliable Movenpick
We have stayed at a different Movenpick previously and were very impressed by the service, food and decor there, so when our flight was cancelled we were more than happy to be sheltered in the nearby Movenpick Hotel Stuttgart Airport. Such an experience was replicated here and now we are fast becoming quite the fans of this fantastic brand. Having only stayed overnight due to the cancellation, we didn't stop for breakfast or have much time to acclimatise to the hotel in full.
jamesbE962GZ
15/12/2022 From Tripadvisor
Great location but disappointing accommodation and service
I've been staying at this hotel for the last six years on and off for business and I have to say of all the hotels it has the best location when using the Stuttgart airport. That being said my recent experience has made me want to start staying the night in Stuttgart and dealing with the 20 minute taxi ride to the airport. During my most recent stay the room I checked into smelled like an ashtray having arrived in the evening I tried to use the restaurant which had been closed for a private event and when I went to the hotel bar was told that they couldn't serve me because the kitchen was too busy. The only key advantage to this hotel is the location and the services that it offers and in this case I paid twice what I would normally for a room with no services and inability to have access to restaurants. I strongly recommend that when you're using the Stuttgart airport that you stay downtown where the hotels are cleaner and there's more services available the taxi drive in the morning is only 20 minutes well worth it in this case
manutdcr7
06/09/2022 From Tripadvisor
good value for money
the hotel is within walking distance from the airport. The room we stayed at had decent bedding and shower, noise/light insulation. Check-in/out was quick, staff was friendly and helpful, would stay here again
crm632
31/08/2022 From Tripadvisor
Not what it once was
I have stayed at this property many times over the past 12 or so years - the location is perfect to catch an early morning flight and the people and hotel have always been top notch. This stay did not reflect this history. When we walked in we were greeted by a stench that must have originated somewhere in the sewage system. When we asked about it, we were told that there was a burst pipe somewhere. Stuff happens, so far so good. We booked a connecting family room for this stay - the air conditioning in one of the two rooms blew nothing but warm air. When I called the front desk, they sent this poor kid - a page of some sort - who tried to convince me that the A/C was indeed working. When I presented him with the air in the other room, he agreed that it was indeed broken. He informed me that no technician was on staff and that he would speak to the front desk. I called the front desk about 30 minutes later, but nobody answered. After about an hour or so I was able to reach a live human being who said we cloudless move to a different room. By then my wife and daughter had unpacked already and that really wasn't an option. The rooms themselves were comfortable as always, but based on non-working A/C sleep quality was poor at best. One of my favorite places to unwind after a week of business in Germany has always been the bar, which apparently didn't have enough staff to open. This seems to be emblematic for this property as for the past two or three trips staff have shared with me that they were completely understaffed and that the working climate was so bad that long time employees were leaving in droves. The remaining people are great, they try hard, but there just aren't enough of them. I sincerely hope that this property will staff up and get back to what it once was.
dukeybebs
09/08/2022 From Tripadvisor
Perfect location next to airport with a great breakfast
Stayed here one night on a layover. Rooms were a good size and clean. The beds were comfortable. The real highlight was the breakfast, which was excellent, with plenty of choice. We arrived very late and it was a welcome relief to discover the hotel was right next to the airport. Highly recommended.