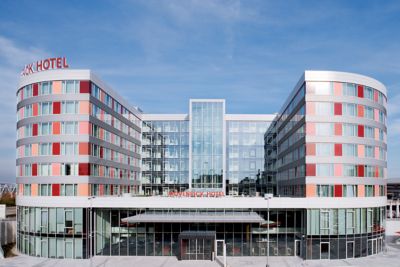 Mövenpick Hotel Stuttgart Airport
Modern 4 star hotel in Stuttgart
Make your Stuttgart stay a successful and enjoyable one by choosing a great location with direct access to the airport and just 20 minutes from the city centre. Mövenpick Hotel Stuttgart Airport is also close to the Messe Stuttgart and International Congress Centre, perfect for business and trade fair visitors.
At our 4-star Superior hotel you can choose from 326 elegant hotel rooms and suites, offering soundproof windows and complimentary Wi-Fi. Book a Premium Room or opt for a Junior Suite with a Nespresso coffee maker, BOSE music system, separate shower and bathtub.
Book your Stuttgart meetings & events in one of our 16 multi-functional meeting venues in Stuttgart, including a ballroom for receptions and weddings for up to 500 guests. Discover local specialities, Swiss selections and international flavours at our hotel restaurant or catch up with colleagues at our hotel bar.
Restaurants & Bars
The Place to Savour Life
We believe in indulgence done right, treating our guests to deliciously fresh cuisine, abundant treats and flavours that are unmistakably Mövenpick, all served with a generous portion of heartfelt care.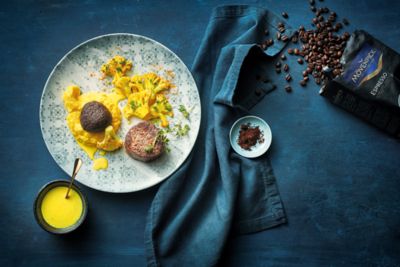 Meetings & Celebrations
Memorable Meetings & Sparkling Celebrations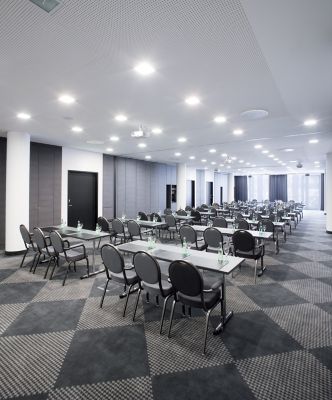 scroll up for previous option
Meetings that satisfy
With enticing venues and a menu of professional services, our meetings solutions are a recipe for success.
Find out more
scroll to show detail options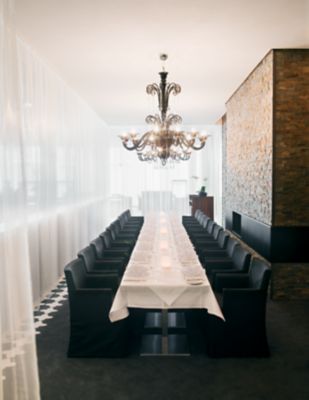 scroll up for previous option
Events bursting with flavour
With a touch of sugar, spice and everything nice, we'll help you celebrate life's rich moments.
Find out more
scroll to show detail options
Practical Information
Practical Information
Reviews
dukeybebs
09/08/2022 From Tripadvisor
Perfect location next to airport with a great breakfast
Stayed here one night on a layover. Rooms were a good size and clean. The beds were comfortable. The real highlight was the breakfast, which was excellent, with plenty of choice. We arrived very late and it was a welcome relief to discover the hotel was right next to the airport. Highly recommended.
I7702EOoscara
28/07/2022 From Tripadvisor
Quality is not what it used to be
the shower was not draining properly. I called the "Guest Service" on the room phone but nobody answered. I hung up and called room service they answered and told me to dial 99 for "Front desk" again no answer. After a nice while of it ringing I decided to just go down stairs. The gentlemen was nice and professional but it ended there as the room had a shower drain issue that they could not resolve. I was given two options change into a non connected room or just use the shower in the connected room I had. Well what's the point of paying for two rooms if I have to stand in line to use the shower next door? I paid to have a connected because I have a child staying in the connecting room. Anyway, The room felt musty like the AC was not up to standard, I've stayed here every time I fly out early for the past 7 years, but I am seeing the standard drop, as so should it's 4 star rating…. FYI it's room 4140 if anyone is wondering what room it is. At least that way you know the need to shut off the shower every 10 seconds to let the water drain to prevent a flood. I paid for two connecting rooms I guess I should have requested that they had two connecting working showers as well.
leighc888
14/07/2022 From Tripadvisor
Convenient and overall very positive experience
Have traveled a fair bit to Stuttgart recently, and office is near the airport. This hotel is ideally located if you need to be in the location, ie your office is nearby, or you are attending an event at the Messe. Given options in the area - this is BY FAR the best and reasonably priced. Don't expect spectacular views, but the rooms, overall hotel and restaurant are quite good for business purposes. The breakfast is excellent. Also to note, it is easy to walk the 2 mins to the airport to catch a train into the center of Stuttgart or anywhere else you may need to go. There is also a decent grocery store and bakerei in the airport. Stayed there multiple times in May and June 2022 and each time the staff went above and beyond.
VonVintlo
13/05/2022 From Tripadvisor
Needs a revamp
Rooms were dark, and really weird decor. Seems like the hotel requires a modern revamp. Rooms are decent size, bathroom does not have a bath, only a shower. Wifi is ok, aircon was not very effective. Breakfast was ok, but for the price paid one would expect more. The bonus is the close proximity to the airport, 2 min walking
Melange32
22/04/2022 From Tripadvisor
Poor, no value for money
Stayed there 2 nights in April 2022. The bar was closed, no mention in advance. Booked for 2 persons and requested an early check in twice before we arrived, no reply. The rooywas made for one person…. Breakfast was OK, but the egg station is extremely slow and owercrowded, we had to wait about 20 minutes for a simple egg dish. Dinner: very poor buffet dinner, no fresh meat dishes, just a simple salad buffet with some hot dishes like veggie lasagne and creamy pasta. Had to ask the waiter for a table, had to ask for cutlery, had to ask 2 times for napkins, had to ask 3 times for bread, and so on. All this for an extreme overprice, 130 € for 2 persons with a very simple wine. The room service lady was extremely kind and polite, we really liked her! Other staff was indifferent.