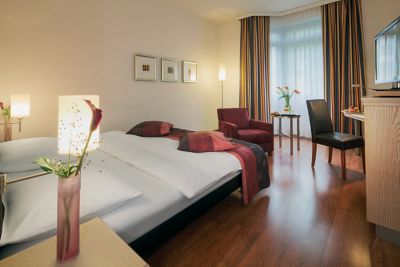 Mövenpick Muenchen Airport
Restaurants & Bars
The Place to Savour Life
We believe in indulgence done right, treating our guests to deliciously fresh cuisine, abundant treats and flavours that are unmistakably Mövenpick, all served with a generous portion of heartfelt care.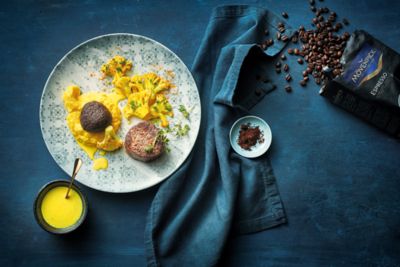 Meetings & Celebrations
Memorable Meetings & Sparkling Celebrations
scroll up for previous option
Meetings that satisfy
With enticing venues and a menu of professional services, our meetings solutions are a recipe for success.
Find out more
scroll to show detail options
Reviews
Lizsvensson
25/03/2022 From Tripadvisor
Clean and price worthy!
Necessary to take a cab from the airport but excellent service and great rooms. Very clean and neat. Price worthy. We were a group of 7 with skis arriving at the airport to continue to Austria by car transfer with alp to alps. ****************
gijsjang
26/11/2021 From Tripadvisor
Unfortunate Covid impact
Stayed twice a day in this hotel. First stay was excellent as always. Second was a little disappointing as the restaurant was closed. I appreciate the reason why. But it would have been good if they would have organized that you could eat in the Ibis (across the street and also Accor). Now the suggested solution was Lieferando.de and unfortunately you then can chose between pizza, pizza or pizza.
Mark D
10/10/2021 From Tripadvisor
Excellent hotel.
Very nice airport hotel. Just 6 min drive to Munich airport. Large rooms and bathrooms, in a very good condition. The staff is nice and very helpful. Excellent breakfast. Excellent Wi-Fi. Very highly recommended hotel.
W4022HO_
31/08/2021 From Tripadvisor
Perfect place for the fair price
We slept only one night in this hotel to take a vacation flight very early in the morning. Everything was perfect: the recetionist was helpful and friendly, the hotel beds super comfortable (not so often when you sleep out of home), the whole room was spotless clean. Coffee and tee corner and a bottle of water waited for us welcoming in the room. The TV, furniture and bath equipment is new and modern. We were kindly invited to take a small breakfast before we started at 4 o'clock in the morning (coffee, tea, croissants and fruit). Really thankful for that! Highly recomend the hotel and for sure will not hesitate to book it again during our next trip!
TheRealGelatoGirl
08/03/2020 From Tripadvisor
Practical hotel near Munich airport
No frills, big quiet rooms, affordable prices, renovated rooms. All amenities needed. Nice personnel. Just what you need if you need to leave early from Munich airport. there is a shuttle to the airport if you want to get there "cheaper". Otherwise plan with 20Euro to get there.
Frequently asked questions
The Mövenpick Hotel München Airport is located in a quiet and green area in Hallbergmoos near the International Munich Airport.
The staff at Mövenpick Hotel München Airport speak German and English.
The address for Mövenpick Hotel München Airport is:
Mövenpick Hotel München Airport,
Ludwigstrasse 43,
85399 Hallbergmoos, 
Germany
There are a number of popular attractions close to Mövenpick Hotel München Airport including:
Therme Erding - World's largest spa (20 minutes' drive), 
 Allianz Arena - Football stadium (20 minutes' drive) 
Olympiapark - Olympic Park (about 30 minutes' drive),
English garden - Large public park (about 30 minutes' drive), 
Marienplatz - City centre square (about 30 minutes' drive), 
Deutsches Museum - Science and Technology museum (about 30 minutes' drive)
It takes about 30 minutes from Mövenpick Hotel München Airport to Munich city centre by car and about 60 minutes by public transportation. Travel time depends on the traffic situation.