MÖVENPICK HOTEL HAMBURG
Unique for being built into a former water tower, the 4-star superior Mövenpick Hotel Hamburg stands as a trendy and modern hotel in the Sternschanzenpark area and is considered to be one of the best places to stay in Hamburg. This hotel offers 226 luxury hotel rooms and suites, the Mövenpick Restaurant and the lifestyle bar "Cave" as well as 13 conference and meeting rooms. A fitness centre and sauna are also available for guests to use during their stay in Hamburg.
Host your dream wedding day at our historic Hamburg hotel with an array of spacious function rooms to suit your needs plus serve menu choices designed by our skilled chefs.
Our business hotel in Hamburg offers 13 conference and meeting rooms of varying sizes with flexible seating set-ups, modern audio-visual technology and onsite business support.
The hotel's location in Sternschanze is ideal for both business travellers and leisure visitors. Only a few steps away, the metro brings you wherever you'd like to go in Hamburg. Additionally, the fairgrounds and Congress Centre Hamburg are all within walking distance of our 4-star hotel.
Restaurants & Bars
The Place to Savour Life
We believe in indulgence done right at Mövenpick Hotel Hamburg by, treating our guests to  international cuisine and traditional Swiss menus.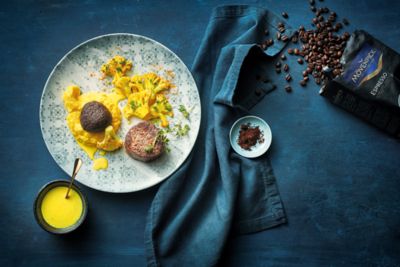 Meetings & Celebrations
Memorable Meetings & Sparkling Celebrations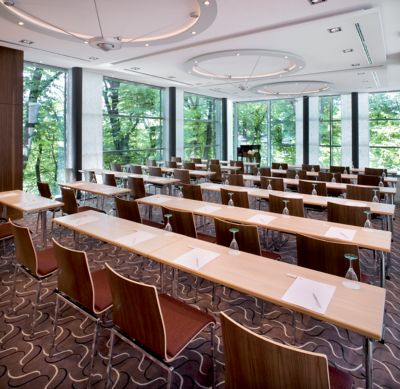 scroll up for previous option
Meetings that satisfy
Hold your meeting, seminar or wedding in a converted water tower in the middle of a park. The Mövenpick Hotel Hamburg has become one of the best-known landmarks of the second largest harbour city in Europe.
Find out more
scroll to show detail options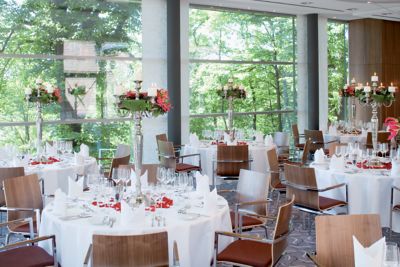 scroll up for previous option
Events bursting with flavour
With a touch of sugar, spice and everything nice, we'll help you celebrate life's rich moments.
Find out more
scroll to show detail options
Practical Information
Practical Information
Reviews
Tapert
13/08/2022 From Tripadvisor
Hamburg
During our stay we were enjoyed from good service, clean rooms, excellent beds, great views over city of Hamburg, delicious and versatile breakfast. The security and safety pratices were in high level.
Nicolas40140
22/07/2022 From Tripadvisor
Very good stay
Interesting & unusual building, very adequate location : within a park but with efficient public transport to navigate around. Comfortable room (even if windows are somewhat tiny due to the building structure) and excellent breakfast.
ReneStansstad
08/07/2022 From Tripadvisor
Very nice hotel with spectacular history
The hotel is located in a very nice and quiet location of Hamburg. With the nearby subway or S-Bahn all Hamburg attractions can be reached in a few minutes. The rooms are nicely furnished and modern. The hotel is clean and well maintained, which is very important to me personally. Great breakfast buffet! The staff is super friendly and accommodating. Nothing to complain about here...... I look forward to coming back to this hotel. Thank you very much for a great time.
martinpY5963UW
02/05/2022 From Tripadvisor
Good hotel with convenient location
The hotel has a good standard with the facilities in the room. A good feature is that one can open the windows -- an advantage during Corona time. The breakfast buffet has a good variety and offers many healthy options. At check-in one of the two receptionists was a bit economical with the politeness. This was the only negative matter I noticed. Other receptionists at other times were helpful, polite and professional. The location of the hotel is very close to local trains and the underground, and it is only a short walk to the university.
JakobDK1990
26/04/2022 From Tripadvisor
Haven't recieved my refund
I made a reservation but then cancelled it straight after because I needed to add an extra person. Despite I chose the option to get refund up to 3 days prior, I have never recieved the refund 2 months later! I have tried to contact customer support, but they couldn't help me get the refund and asked me to call the hotel dicectly with a provided number (this number can't be found anywhere on the webpage) . I have tried to call 5 times and no one ever picks up the phone, neither does they reply on emails.