Restaurants & Bars
The Place to Savour Life
We believe in indulgence done right, treating our guests to deliciously fresh cuisine, abundant treats and flavours that are unmistakably Mövenpick, all served with a generous portion of heartfelt care.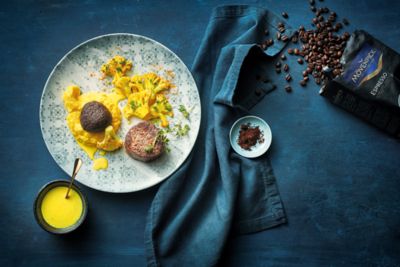 Facilities & Activities
Where Life Tastes Sweeter
Help yourself to the good life at Mövenpick. From sunny pool days to indulgent spa time, energising workouts to immersive cultural experiences, we invite you to drink it all in.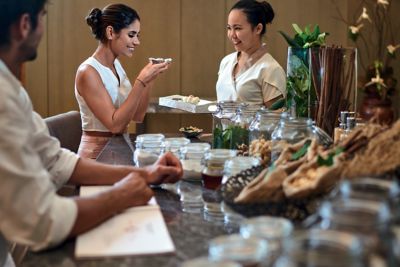 Meetings & Celebrations
Memorable Meetings & Sparkling Celebrations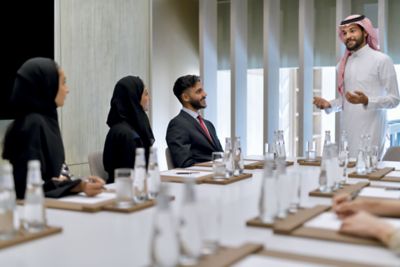 scroll up for previous option
Meetings that satisfy
With enticing venues and a menu of professional services, our meetings solutions are a recipe for success.
Find out more
scroll to show detail options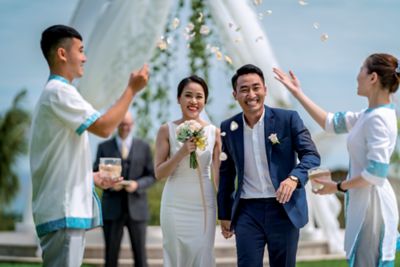 scroll up for previous option
Events bursting with flavour
With a touch of sugar, spice and everything nice, we'll help you celebrate life's rich moments.
Find out more
scroll to show detail options
Practical Information
Practical Information
Reviews
martinpY5963UW
02/05/2022 From Tripadvisor
Good hotel with convenient location
The hotel has a good standard with the facilities in the room. A good feature is that one can open the windows -- an advantage during Corona time. The breakfast buffet has a good variety and offers many healthy options. At check-in one of the two receptionists was a bit economical with the politeness. This was the only negative matter I noticed. Other receptionists at other times were helpful, polite and professional. The location of the hotel is very close to local trains and the underground, and it is only a short walk to the university.
JakobDK1990
26/04/2022 From Tripadvisor
Haven't recieved my refund
I made a reservation but then cancelled it straight after because I needed to add an extra person. Despite I chose the option to get refund up to 3 days prior, I have never recieved the refund 2 months later! I have tried to contact customer support, but they couldn't help me get the refund and asked me to call the hotel dicectly with a provided number (this number can't be found anywhere on the webpage) . I have tried to call 5 times and no one ever picks up the phone, neither does they reply on emails.
sophie17488
16/04/2022 From Tripadvisor
Beautiful building
Beautiful building and lovely ambience, only problem I found was the beds were very solid, pillows very flimsy and only got one. Also the room was baking hot at night. I did open a window but was right next to the trains so noise was an issue. Food in restaurant was delicious and overall a lovely place to stay
PhilipYos
08/02/2022 From Tripadvisor
Great Well preserved building
Very interesting building. Greatly renovated. Superb views and pecfectly clean gurdtroom. Comfortable rooms with great details. The hotel is located close to an upmacket area i Hamburg, but unfortunately also close to a rather rough neigherhood.
KasperF46
01/02/2022 From Tripadvisor
First but not last stay
For a long time I have tried to book a stay at this hotel, but it has been closed down due to Covid, so I was so happy when it opened up for stays again. The hotel is very unic as it is an old vatertower made into a hotel, it is placed in a big park. The restoration is made careful with the buildings history in mind. When one enters the hotel, you will see some pictures of the restoration. When we cjecked in, we got an upgrade to the second highest floor and the room had all one could need and ahd the most beautiful view over Hamburg. As the room was placed under the top of the building, it was not as big as normal room, but i wanted the view instead and I got it :-) Room was clean and beds good to sleep in and the staff had put up a small present for me, some fruit cake and bottle water. the second day we went to the resturant for breakfast and the staff had set up a nicely table as my girlfriend had birthday. Food was very delicious and various. The waiter was really kind and aware of us and gave a wonderful service. When we came back to the room, the staff had been there with a small birthdaycake and some more fruit. I had a birthdaygift been delivered to the hotel and the staff was so aware of it and send it to the room as soon as it arrived to the hotel. All over we had a wonderful stay and we will for sure return for more stays at this hotel, as it is a wonderful unic hotel placed placed in a wonderful location and the staff offers great service. Personally i would like to thank Ronny from the reception for being so helpful with setting up my girlfriends birthday, it ment a lot for us.