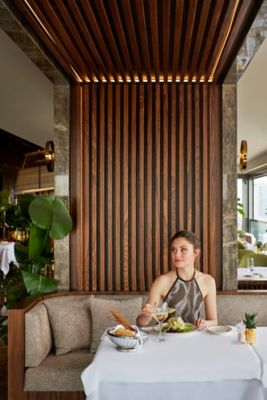 Mövenpick Hotel Wellington
Stay in the world's coolest little captial
Indoor heated swimming pool & sauna 
Stylish rooms & suites
Spacious well-equipped gym 
Forage Kitchen + Bar
Stroll to the vibrant Cuba Quarter
Dynamic meeting spaces 
The newly opened five-star Mövenpick Hotel Wellington overlooks the vibrant Cuba Quarter, within walking distance to Te papa, art galleries and museums, and offers easy access to Wellington's best restaurants, bars and shopping destinations.
Mövenpick Hotel boasts stellar gastronomic offerings.  Forage Kitchen + Bar, open for breakfast and dinner, serves New Zealand-inspired cuisine set to a panoramic city backdrop. Forage Bar serves a range of drinks, including coffee, beers, wines and spirits, until late.
All guest rooms and suites are designed with luxurious textures in gilded shades, guests will enjoy city or harbour views and premium amenities including luxurious bedding, 42″smart TV, pillow menu, and tea & coffee facilities. Reception is also available 24 hours a day.
Chocolate Hour is a Mövenpick signature experience for guests.  Every day the hotel serves up 60 mouth-watering minutes of cocoa indulgence to make sure your day is a delicious one.
Help yourself to the good life at Mövenpick. Unwind or invigorate in the 12m indoor heated lap pool, rejuvenate in the sauna or partake in an energising workout in the fully equipped gym. 

Indulge in our sweetest moments
Restaurants & Bars
The Place to Savour Life
At Mövenpick Hotel Wellington we believe in indulgence done right, treating our guests to deliciously fresh cuisine, abundant treats and flavours that are unmistakably Mövenpick, all served with a generous portion of heartfelt care. Explore Forage Restaurant and Bar to discover the flavours of Aotearoa.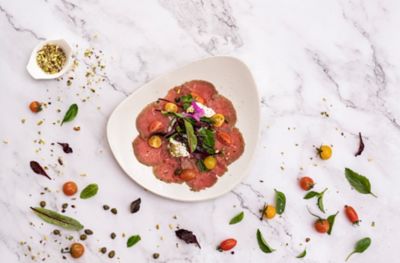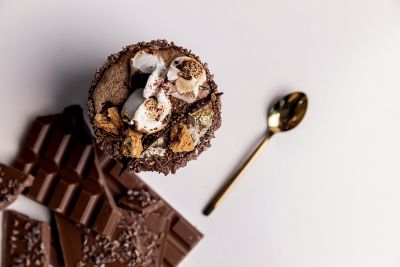 scroll up for previous option
Chocolate Hour
Tick-tock, it's mmm-o'clock, with all our hotels and resorts serving up 60 mouth-watering minutes of cocoa indulgence every afternoon, making sure your day's a delicious one.
scroll to show detail options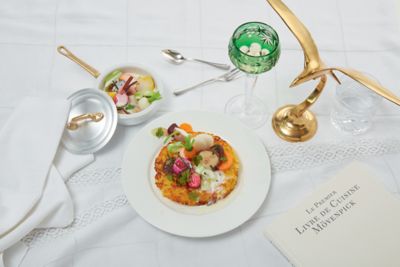 scroll up for previous option
Signature Flavours
Swiss dishes like you've never tasted before, prepared with care and served from the heart in our restaurants worldwide.
scroll to show detail options
meetings & celebrations
Memorable Meetings & Sparkling Celebrations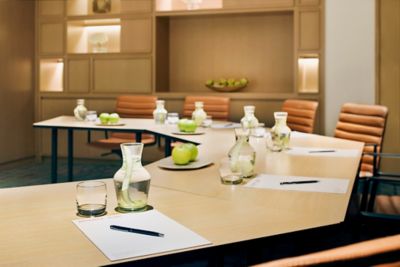 scroll up for previous option
Meetings that satisfy
With enticing venues and a menu of professional services, our meetings solutions are a recipe for success.
scroll to show detail options
Facilities & Activities
Where Life Tastes Sweeter
Help yourself to the good life at Mövenpick. From sunny pool days to indulgent spa time, energising workouts to immersive cultural experiences, we invite you to drink it all in.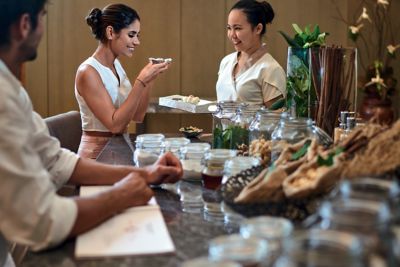 Wellbeing
Wellness Facilities
Practical Information
Practical Information
Reviews
NellieF100
27/11/2022 From Tripadvisor
Luxurious Room
Very luxurious room with comfortable bed and great shower. Unfortunately it was a bit tight for space to be able to open anything other than small cases. Disappointingly, the view was out the side at the end of the pool area. Nevertheless for a hotel very close to vibrant Cuba Street, it was a quiet room. We loved the chocolate hour and also had a good meal in the restaurant one evening.
Rex D
25/11/2022 From Tripadvisor
Shameful Classification of 5 Star Hotel Experience
From the moment i walked in the first impressions were promising, but it when down hill from there. Literally. I was assigned room down the hill on level 2. This is 450$ room!!! per night. They gave me the key and went to my room. The Room had only 2 single beds. The room smelt musty, like an old budget hotel. The Air Conditioning did not work, I tried several times. I called to get it fixed. Someone came, but they could not fix it either. The Lighting Masterswitch does not work well with the bedside lighting. Very confusing when trying to turn the bedside lamp on and off when in bed. So they cant even get their lighting system worked out. I managed to get sleep in what was at least a reasonably comfortable bed, be it much smaller than i anticipated for a 5 Star $450 night hotel. But the Story continues. I decided sadly to partake of Breakfast the next morning. I went down to the Restaurant. The food looked as though it had been sitting out for an unacceptable amount of time. All Dishes on the Buffet where luke warm at best. I tried the eggs, but then decided to ask the Chef if he could prepare a poached egg. - Please remember, this is a 5 STAR hotel - I was asking for a poached egg. The chef said - Sorry, i cannot do a poached egg. I have no Vinegar. I asked please cook it in water - he again declined and said he cannot cook the egg without vinegar. Unbelievable in a so called 5 star. So i went without eggs, the eggs on the buffet were powdery and more than likely to cause me to be ill, they were way past their edible stage. I can say however that the Bacon was a highlight, and it became the hero of my breakfast experience. I was really excited and changed my plans based on the marketing of the Chocolate Hour, I thought WOW, Even though Breakfast was unbelievable the Chocolate hour in Movenpick, has to be an experience NOT to be missed. How wrong I was. In this Glorious so called 5 star Chocolate paradise i went to the Chocolate hour - Movenpick should be ashamed of what they delivered. One of the most shameful experience.s Here's what i got - Cheap looking disgusting Chocolate fountain, it looked like cheap chocolate in it. Very Dry Lamington Cakes sliced in Quarters, The melted Chocolate most definitely needed to provide lubrication to avoid chaffing of the oesophagus during digestion, Waffles cut in quarters that were unpalatable with Slices of Banana. When asked how was my stay on departure, I expressed all of the above to the Receptionist. He did his best, but is clearly not trained or skilled to manage complaints. A Manager or Supervisor was sitting in hearing distance, but chose not to engage me. This hotel is really to be avoided. And I do feel very much Cheated, and Ripped off and have to wonder if i have rights of recourse under the Consumer protection act, which i will review and urge others to do the same. For anyone contemplating a booking at this hotel - Quite Simply - DONT DO IT!.
Explorer24391896183
13/11/2022 From Tripadvisor
Misleading Marketing
After seeing the Chocolate Hour advertised with photos on the website, we were really excited to book our stay here. We had a few other places to choose from, but Chocolate hour really sold it for us. However we were really really disappointed at the experience... it was nothing like the photos and there was only a few things on offer, such as browning bananas, pretzels, a piece of cake and dark or white chocolate - not the big selection they show and advertise in their photos. We also ordered the Sundae and were again disappointed by what we received, it was missing all the toppings such as the macarons etc and considering the price we spent on it ($28) we were disappointed. When we rang and told them, the staff member simply said they would pass the feedback on and there was no suggestion to remedy this. We were also frustrated that the minibar wasn't in the room and so we needed to ring and order to have things bought to the room and there were only a handful of things to choose from. If we wanted to order room service there was an additional charge to this and everything was well overpriced. The bathroom items supplied were different to what was stated on the website and instead of the beautiful items we thought we were getting, they were cheaper ones. We were disappointed with the valet parking charges, considering there was a full empty carpark at the bottom of the building. The heatpump/aircon was very noisy also. The food in the restaurant however was really delicious, the cacao husk tea on entry was a lovely touch and the robes and slippers were appreciated. The bed was very comfortable and the view was nice. We probably wouldn't stay again due to the reasons first listed and think it was pretty overpriced and very different from the marketing on the website.
OnAir20511049877
11/11/2022 From Tripadvisor
A old budget hotel running on the cheap
This is an old hotel (probably 20+ years) with some cosmetic quick fixes. Very old and super loud air conditioning unit especially at night. Management runs it on the cheap side. The default pillow was the cheapest polyester one you can find in the supermarket and no staff mentions the pillow menu at check in or on their room service app. I hesitated but chose not to call the room service at midnight when I couldn't sleep. Bathroom amenities is NOT the Amiki NZ one on booking.com's website. It is the YUNI hotel one made in China and distributed by an Australian company - where is the sustainability considerations with the carbon footprint on shipping? Superior room is smaller then the picture on the hotel website. No free water bottles. Staff was keen to help but appear inexperienced.
AngieM301
09/11/2022 From Tripadvisor
A promising slice of heaven
I stayed for 2 nights and front of house staff were great and even gave me a room to check in at 10.30am! My Superior King room was nice but with a tiny bathroom. The bed was very comfortable. I was very excited about chocolate hour but the chocolates were all plain white and dark chocolate. The chocolate fountain was nice but there weren't any truffles or other exciting accompaniments. The sundae service was disappointing. It was on the house the first night as it was an hour late but it was a mixture of all different flavours that didn't go when I had ordered caramel popcorn. I didn't want to complain as it was free so I tried again the next night, ordering the red velvet sundae. The cherries and macaron were missing and the ice cream flavours weren't correct but the strawberry ice cream was delicious. I tried to speak to someone because it really wasn't a $28 sundae at all but after 2 phone calls, the lady apologised and again put it on the house. The pool was absolutely lovely and I loved the feel and ambience in the hotel. The lobby is beautiful and relaxing. My taxi didn't arrive today and I had to be somewhere urgently so the duty manager Mit who had been amazing and over everything happening front of house, arranged for the ESG manager, Larni, to drive me there. Larni was fantastic and it is people like these that will elevate this hotel to new heights. I am hopeful that this hotel improves training of new/junior staff to reach the expected 5 star standard and will certainly stay again in the future.