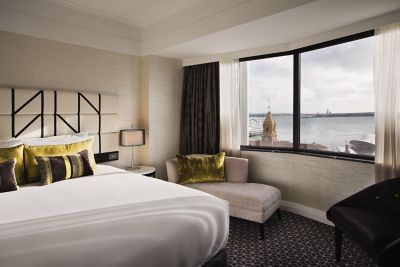 About this hotel
Steeped in Swiss tradition yet unequivocally modern, settle into that sweet spot between luxury and lively at Mövenpick Hotel Auckland offers premium accommodation where every moment is an opportunity for indulgence. Located in the heart of Auckland CBD, at the edge of the waterfront, check-in to the perfect base to explore the iconic city.  Savour panoramic harbour or city views, and let your sumptuous surroundings whisk you away.
Treat your tastebuds to a feast for the senses at BODA restaurant and sip on a creative cocktail at the bar. Mövenpick Hotel Auckland appeals to all - gourmands with good taste, avid explorers, the fun-starved craving that city buzz, and the business-minded seeking a home away from home. One promise is certain, moments at Mövenpick will leave you satisfied and spoilt.
Indulge in our sweetest moments
Restaurants & Bars
The Place to Savour Life
At Mövenpick Hotel Auckland we believe in indulgence done right, treating our guests to deliciously fresh cuisine, abundant treats and flavours that are unmistakably Mövenpick, all served with a generous portion of heartfelt care. Indulge at Custom Lane Café, breakfast and dinner is available at BODA Restaurant.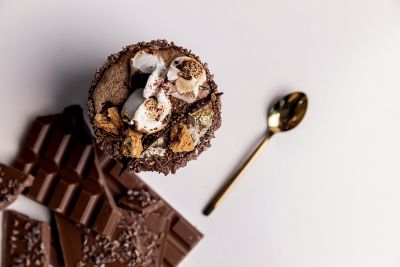 scroll up for previous option
Chocolate Hour
Tick-tock, it's mmm-o'clock, with all our hotels and resorts serving up 60 mouth-watering minutes of cocoa indulgence every afternoon, making sure your day's a delicious one.
scroll to show detail options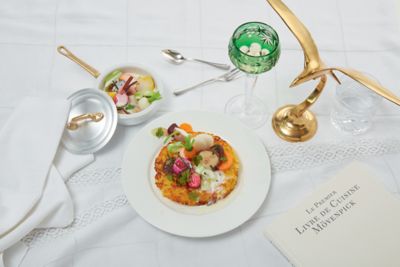 scroll up for previous option
Signature Flavours
Swiss dishes like you've never tasted before, prepared with care and served from the heart in our restaurants worldwide.
scroll to show detail options
Facilities & Activities
Where Life Tastes Sweeter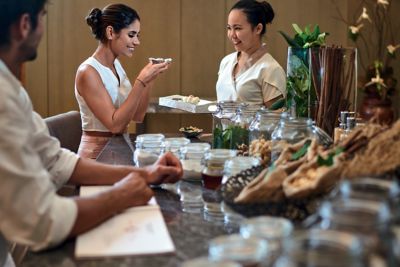 Meetings & Celebrations
Memorable Meetings & Sparkling Celebrations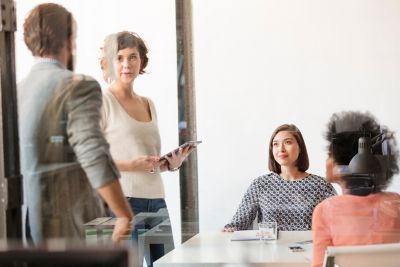 scroll up for previous option
Meetings that satisfy
With enticing venues and a menu of professional services, our meetings solutions are a recipe for success.
Find out more
scroll to show detail options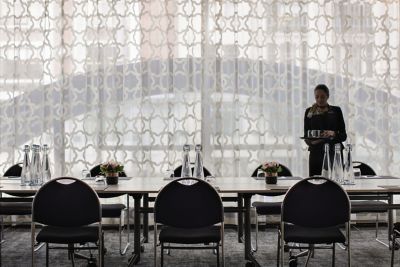 scroll up for previous option
Events bursting with flavour
With a touch of sugar, spice and everything nice, we'll help you celebrate life's rich moments.
Find out more
scroll to show detail options
Practical Information
Practical Information
Reviews
Fearless811696
18/11/2022 From Tripadvisor
Slightly disappointing
Very disappointed with the Sundae menu We stayed especially for the menu with friends and were told that only one option was available… not worth it. Breakfast was ak, however we did find hair in the eggs. Lovely hotel otherwise.
delni986
05/11/2022 From Tripadvisor
Noise +++
Noisiest hotel stay I've ever experienced. I was woken frequently each night due to noise from other guests in the corridor. The sound proofing appears non-existent. I was greeted with empty beer bottles in the corridor when leaving the room in the morning too. Not suitable for a work/ conference accomodation as sleep is severely disrupted. Would not stay again or recommend. Very expensive for what felt like university hostel accomodation.
Traveller873
09/10/2022 From Tripadvisor
5 star hotel?
Although the staff I encountered were pleasant and polite it was an experience that was more of that from a 3 or 4 star hotel definitely not a 5 star one. Problem one: We arrived after hours but as there was no call button to attract front desk and door was locked. You had to find other ways to get their attention like jumping if you're height restricted or waving your arms above your head. Not something you would expect from a hotel claiming to be 5 stars. Problem two: If arriving after hours when you have been given a room key you still have to get the front staff to let you in. Reason for this is the failure of their key card reading system. If a supermarket can get a door fixed in a day surely a 5 star establishment can find a way to fix these problems when they arise, especially in downtown Auckland. Problem three: I personally would expect a 5 star hotel to have sound proofing but that's just me. If you stay on the city side expect to here sirens, loud engines, engines revving, and new music from the street below at all hours. If you are a light sleeper it could make for an interesting night's sleep. If you can sleep through anything you have nothing to worry about. Room was clean to a respectable standard but if you want to find dust you will find dust, again it is the small details that make a difference in star ratings. What I did like: I liked the staff were friendly and were presented well. They had a 24 hour room service option. The layout and design of the room. The overall cleanliness of the establishment in both the room and public areas. They are well located and within walking distance to most everything you desire for a weekend trip away. There are plenty of other hotels located in the same general area I would look into staying in them before returning here. I thought I've had better experiences at cheaper hotels than I did at this one.
Ega0607
07/10/2022 From Tripadvisor
A very chic hotel
I have never stayed in this chain of hotels and must say I was impressed by the design, decor , amenities in the room. This hotel chain go by the local culture. Service was great ! I will definitively stay here again, everything its so clean & nice.
suzyqtnz
25/09/2022 From Tripadvisor
Its like coming home ...
Movenpick Auckland really is my Auckland home ... as someone who travels pretty relentlessly and spends way too much time away from home having a sanctuary , a home in regular destinations is a must. Movenpick Auckland is that place ... the welcome, the feeling that you really do belong, the attention to detail , the standard of accommodation, the great food and the location ... its home for these reasons and just because it feels like it ❤️